Jessica Schmitt
Jessica Schmitt Photography
Facebook | Website | Blog |  Twitter | Pinterest |  Instagram
Colorful, nostalgic amusements, fun rides, a beautiful beach sunset and one very happy couple in love: Lora + Joel!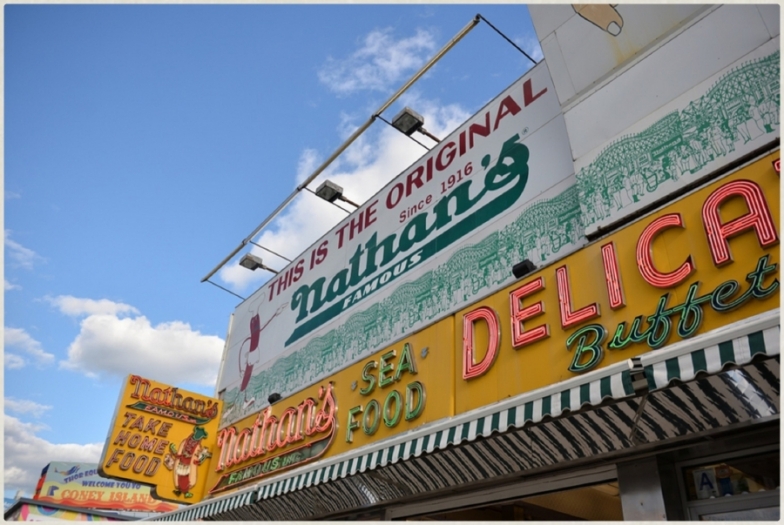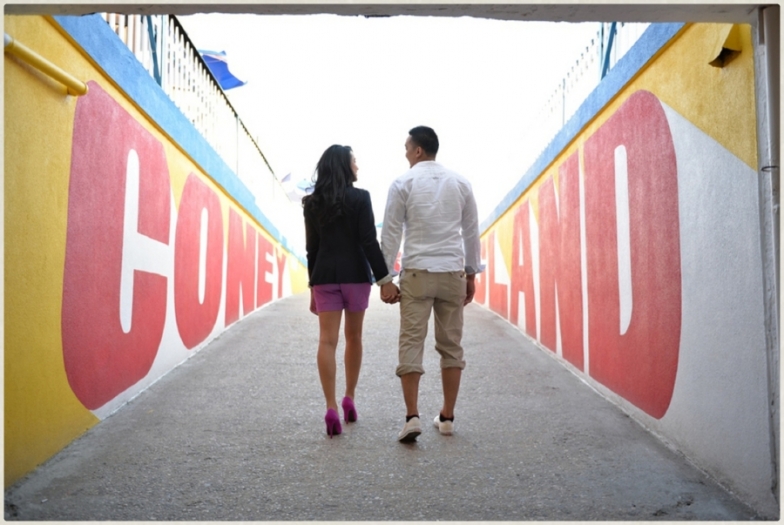 We met in Coney Island's Park for one super fun engagement session. Lora shares, "Joel and I have been a couple for only a year and a half; but we've been friends for almost fourteen years. We met as teenagers back in 2000 at a family birthday party for one of our parent's co=workers. I always thought of Joel as one of those too-cool-to-chill older guys we we didn't hang out much until we were a little older. We started talking to each other a little more when I went to nursing school. We'd go on road trips and little vacation spots or parties with friends, not really thinking much of our time together. I always gravitated to him a little more then I did any of my other male friends. We'd often catch ourselves being the only two people left in the room talking about anything and everything. Actually, I once tried to hook him up with one of my girlfriends, and I remember telling her, "Well, if I could date any of my guy friends, it would be him, he's a great catch!" Little did I know I was trying to set her up with my future husband!"
Coney Island is a very special place for Lora and Joel. She continues, "We chose Coney Island because the location is very close to where we first kissed and to where Joel proposed. The beach and the ocean have been the backdrops to some of the most crucial moments in our relationship. We vacationed in Cancun in 2012 as friends, and it was a Playa Longosta where we had our first truly profound conversation about what we wanted out of life, our thoughts on love and what we thought was important in a partner. I like to think of that conversation as the spark that sort of jump-started our relationship as a couple. Months later, we wound up hanging out more often, which led to our first date, first kiss and then a little while later, the proposal! All of which happened by the Brooklyn shoreline, so it made sense for us to have our engagement shoot at Coney Island.
Our wedding has sort of a destination-beach theme to it, of course. It's a reflection of where we've been as friends and a couple, and hopefully, future adventures as husband and wife. We hope that our personalities will shine through in the details but, most of all, we really just want to celebrate our love, laughter, and family and friends."