When we started this journey in January we had no idea just how fast it would take off! We also never expected the photography community to accept us the way they have, and for that we couldn't be more thankful!! We have met so many wonderful artists, and made some lovely new friends. We are honored to have each and everyone of you here!!
So here we go! 18 Prizes, and 18 lovely winners! Thanks again to everyone who made this possible! 🙂
xoxo,
Pro Photo Blogs- One Blog Template
Winner- Sarah Mazza
Hurtienne Photography- Online Photoshop Mentorship
Winner- Kendall Hooper
LENSBABY- Spark Lens
Winner-  Tabitha Kay
Chubby Cheek Photography- 30 minute Online Mentorship
Winner-  Catherine Desmond
For you With love- $50 Gift Certificate
Winner- Tabitha Brennenstuhl
SiteHouse Designs- One Showit Website Template
Winner- Cindi Ashbeck
Chic Critique- One Year membership
Winner- Tiffany Walz Bradley
Jessica Klaus Photography- PS Action Set
Winner-  Marcy Keranen
Prints on Wood- 5-8×10 Prints (5 different winners)
Winner- Sarah Brown Crank
Winner- Tiffany Walz Bradley
Winner- Kellie Reynolds
Winner- Amanda Ann Black
Winner- Kate Hejde
Chic Canvas- $50 Gift Certificate
Winner- Stephanie Pollack
Laynie and Belle- ProPhoto Blog template and Installation
Winner- Kendra Stoner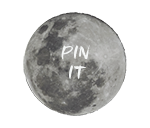 Beck McCormick Photography- PS Action Set
Facebook | Website 
Winner-  Jessica Lynn Jopp
Busy Mommy of 5 Designs- $50 Gift Certificate
Winner-  Christy Hooper
Origami Owl- $50 Gift Certificate
Winner- Michelle Esposito
Rules:
This giveaway is run by Rafflecopter. You must sign in with your personal Facebook to complete the mandatory steps.
Each step you complete gets you a separate entry. The more you complete, the better your chances are.
Mandatory Entries:
1. Leave a comment with your name/email. This will help us contact you if you won
2. You must "like" Beyond the Wandelust and all other vendor FACEBOOK pages.
Bonus Entries: Can be done daily, but you must leave links for verification
3. Tweet the giveaway
4. Share this giveaway on Facebook
5. Follow the blog on Bloglovin
6. Share the giveaway elsewhere