30 Days of Life in Black & White
By: Kathleen White of Kathleen Elizabeth Photography
A month can seem like an eternity, especially when there are endless amounts of things to check off your to-do list. However, before you know it the month is gone and you're only left with a few more months until your child is another year older already. Where does the time go?
I recently took on a challenge called 30 Days of Black and White. Let me tell you that it has taken me almost three months to finish, can anyone relate? Although it seemed like I would never complete this project, I am so extremely happy I did. Some days I only took one photo, while others I was able to capture even more. These black and white photos will forever give me that feeling of nostalgia as I look back through these 30 days of my daughter growing up.
I highly recommend starting some sort of black & white project of your own, whether it's of your kids, family, still life, anything! There are so many more memories to be created and I'm excited to start my next 30 days of life in black and white.
Kathleen White of Kathleen Elizabeth Photography | Facebook | Website | Blog | Instagram | Twitter | Pinterest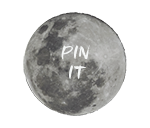 Kathleen is a lifestyle photographer based in Surprise, Arizona. She is mama to a a sassy four year old daughter and married to a man in uniform. She is a lover of the little moments and having the privilege to stop these once in a lifetime moments for moms and their amazing families. Her love for documentary style photography came from being a military spouse and a mom. It showed her how fast time passes you by and how important documenting everyday life is.