A Day in Liverpool
 By: Léa Jones of Léa Jones Photographer
This month I would like to share our day in Liverpool.  My family lives in France and I am on my way to see them, but I stopped off in Wales and England to spend some time with my husband's family. My husband was born in Liverpool, so when my sister in law suggested we spend a day in Liverpool I was thrilled. I love English towns and I love discovering new places. Everything I heard about Liverpool made me want to see it and who doesn't want to visit the hometown of the Beatles?
We took the train and then the historic Ferry across the Mersey river.  We walked through the Royal Albert Docks:  the red brick buildings, museums, art galleries, cafés, restaurants, boathouses, ice cream vans, pubs and they were exactly what I expected from a recently renovated city.  Liverpool is creative and full of life, it has so much character.  The old factories and docks have been converted to lovely restaurants, galleries and apartments.
Of course I had my kids with me..the older kids we super excited that I let them meander through town on their own with their cousin. In the meantime, I dragged our 4 year old along who made it very clear that he did not want to be there. The only thing he had on his mind was ice cream.   The fact that there was an ice cream van on every corner did not help, but the promise of getting one after lunch kept him going for a little bit.  This really should have been titled "a grumpy 4 year old in a beautiful English city."  Thankfully his sweet cousin was in a much better mood, and my sister in law and I managed to squeeze in a lot chatting.
My brother in law took us to a lovely vegetarian café on the third floor of an old building. The food was delicious. The place was perfect. The Brits have such a great sense of design and do great with bringing old and modern together. Also, I have a thing about old beat up wooden floors and old windows.
I hope you enjoy this series of photos of Liverpool and get a sense of the life of this city. I took them with my "new to me" Pentax film SLR with Fuji 400H.  It was my first time shooting Fuji 400h and I was delighted.  These were processed and scanned by a local lab in North Wales. I challenged myself to shoot just film.  These photos are not always tack sharp and "perfect" but to me they match the mood and life of this city:  real, fresh and colorful.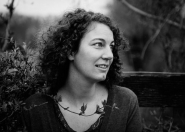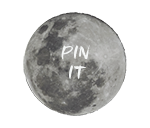 My name is Léa.  I am French. My British husband, Myself and our 3 kids moved to Massachusetts 3 years ago.  I love to travel and see new places.  I have really enjoyed seeing the USA through my French eyes and going back to Europe every summer has been so wonderful.  I love re-visiting places I have known for years and my camera has taught me to see beauty in the most simple and boring things.  An old house in the North of New-Hampshire. Little boats on the Welsh coast. Or simply vegetables on the markets of the South of France.  Find Lea on Facebook | Instagram | Website | Flickr