A Morning at the Park
By: Kathleen White of Kathleen Elizabeth Photography
"I have always been delighted at the prospect of a new day, a fresh try, one more start, with perhaps a bit of magic waiting somewhere behind the morning." -J.B. Priestley 
I decided to keep the morning series going, because I want to hopefully inspire you to soak up these little moments in the morning that tend to become routine once life starts getting busy again. Plus, I have found that shooting in the morning helps with learning to find light, since this is new to me!
This time we decided to take a walk to the park and spend our morning blowing bubbles, twirling, and running around. I really do believe there is something magical about the morning.
The way she picks the perfect little bouquet of flowers and tucks it into her pocket so they stay safe while we're outside. She runs all over the park to find each flower and she wants me to have them. Magical.
The way she twirls so effortlessly and freely as the wind catches her hair. Magical.
The way she tells me, "Mommy I'm exhausted from twirling, phew!" Magical.
The way she finds so much joy in something as simple as blowing bubbles. The smile on her face. Simply magical.
Watching her play and grow up right before my eyes every time we have mornings together is not easy, but there is something so special about having the privilege to witness it. Each morning is a chance to start fresh, try new things, laugh, cry, play, and soak up these magical little moments.
Kathleen White of Kathleen Elizabeth Photography | Facebook | Website | Blog | Instagram | Twitter | Pinterest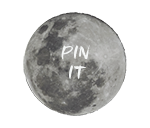 Kathleen is a lifestyle photographer based in Surprise, Arizona. She is mama to a a sassy four year old daughter and married to a man in uniform. She is a lover of the little moments and having the privilege to stop these once in a lifetime moments for moms and their amazing families. Her love for documentary style photography came from being a military spouse and a mom. It showed her how fast time passes you by and how important documenting everyday life is.