A Summer Memory Checklist
By: Karen Osdieck of Karen Osdieck Photography
The summer is such a magical time during childhood… days full of fun activities, late bedtimes, time spent with family and friends and going on vacation!
For us parents, and for me especially, it can be an emotional time.. the kids are going into a new school year with new adventures/challenges, the youngest is going into preschool (don't even get me started on this one) and the days will eventually start getting shorter as winter approaches.
Both of my boys have summer birthdays so for me that is just one more reminder than they are growing up so fast.  How can 4 years go by in a blink of an eye!
With each new year that passes, summer time seems to fly by faster and faster.  Does that just happen when you get older… life seems to speed by?
With all of these feelings, I wanted to document some of our best summer memories to look back on for years to come and to get us through the cold winter months.  I don't know about you but winters in Chicago can last forever!  I made a summer memory checklist for images that I knew I wanted to capture of my boys before the long awaited summer time comes to an end.
Some of these ideas I had before the summer even started and some ideas were added to my checklist because the activity became special to us!
1. Playing in The Sprinkler
2. Going to The Beach
3. First Family Vacation
4. Exploring at The Pond
5. Eating a Popsicle and Their Love of Not Wearing Clothes
6. Loving Swimming So Much Pretending To Do It in The House
7. Staying Up After The Sun Has Set
8. Going to an Arcade
9. Bubbles
10. Going to an Outdoor Movie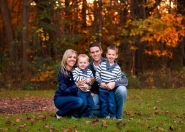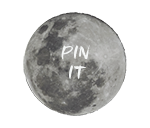 Karen Osdieck of Karen Osdieck Photography Facebook | Website