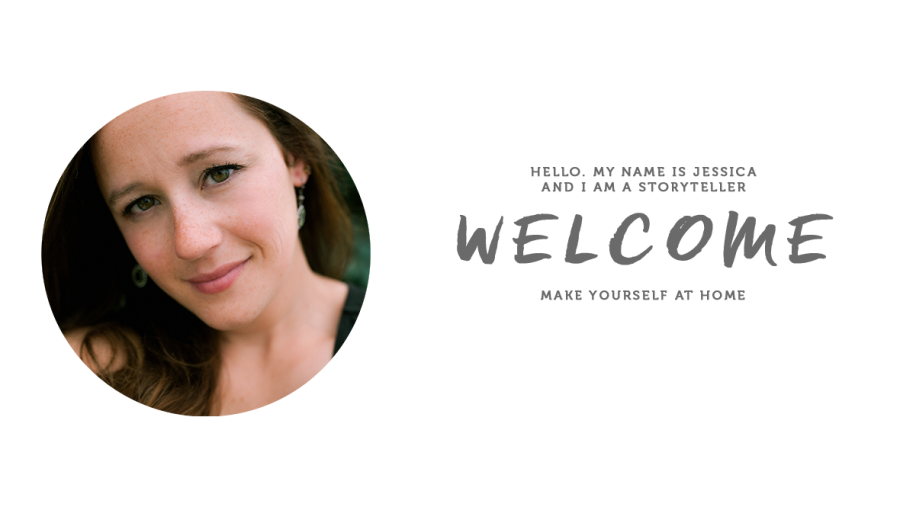 Since I was a young girl I had dreams of changing (and saving) people. For most of my school years I was certain this meant I would become a lawyer. I had plenty of opinions; lots of compassion for people; would argue any point, with any person, at any given time – talk with my family, they would all attest to this. My first job shadowing was with a local firm at the age of 14. My dreams of becoming a lawyer ended that day. Many career options later, I found myself as an MRI technologist for five years. I was doing what I thought my heart wanted – helping people, showing compassion – yet I still wasn't happy.
In 2011 I had gave birth to my youngest child, Alayna. Whatever it was, something inside of me changed and I made the decision that I would become a photographer. I didn't know at that time but photography would be my gateway to this business I now know and love. For the first year of my photography career I dove in head first. Learning what I could get my hands on, joining lots of Facebook groups and forums, and meetings lots of new friends. At the end of my first year I had a dream – to start a photography blog. At that moment in time I could have never known what this once dream would become – it was the beginning of something incredible.


While I was finding my way in the photography industry I was noticing a trend, in order to be noticed, you had to be someone. As photographers we look to showcase our work on photography blogs. I was finding that the same blogs were featuring the same photographers over and over and over. This left me feeling defeated and uninspired. I knew at that time something in this market needed to change.
And with that Beyond the Wanderlust was born. The foundation of the blog was built on being nice, sharing great work – no matter the artist's name – and inspiring artists worldwide, which it still is today. The growth was fast and completely unexpected! This blog is what the photography industry needed – a breath of fresh air.
Today,  three years later, I am still staying true to the grassroots of the blog – be nice and goodness will come back to you. 

For the past three years I have worked tirelessly to build upon the vision I have for my career. I am finally to the part of my life where pieces are starting to fit.


What do you do for a living? I get this question a lot from family and friends, and I never know how to answer it. I use to say I was a photographer and while I still am, that is not my primary source of income. Living in a small town, in the MidWest, telling people I am a blogger usually gets some chuckles. I don't think people in my area really thought people actually blogged for a living or could make money off of it. Because that is generally the next question – you actually make money? So when I figure out what I actually do beyond – blogger, photographer, social media + business consultant – or can put it into better terms, I will let you know.
What gear do you use? I first started out in photography because of a mistake. A family member who was taking our family pictures asked if I would take a couple of their family too. I of course said yes and when I was using the camera it intrigued me. The camera that my family member was using was a Nikon, which is what I then went and bought. So I can't say that I have always loved Nikon but it was more by accident that I picked Nikon. Now that I use Nikon I wouldn't use Canon only because I know Nikon will give me the look I want, and I am use to the body. There is definitely no "right" or "wrong" with this choice but whatever will fit your business and images better.
As far as lenses go I use primarily my 35mm Sigma Art lens which is my baby. I also have in my bag a 85mm 1.8 Nikkor, 50mm 1.4 and 1.8 Nikkor lenses – don't ask why I have both. I recently added a Nikon F100 into my gear so you can find lots of extra batteries and extra film. I am very new to the film world but so far I am in love with this new journey!
What do you use to edit your pictures? I love all programs that Adobe puts out. For editing any images I will first bring my image into Lightroom to do some base edits and then pull the image into Photoshop to finish my look. I am very minimal with my edits and have been using my own personal actions to pull in a more "film-like" look. For the magazine I also use Adobe's InDesign. I was hesitant to learn another program but THIS YouTube video made my life easy.
How do you do everything you do? This is another I-will-tell-you-when-I-know answer. If I was starting out and had decided to add everything at once, I would have surely failed. As I have went through this blogging journey I have slowly added new projects. While I sometimes do get in over my head, I generally know what more I can add to my workload. I do love all things Google so I can stay somewhat organized. If you don't use Google programs for your business I highly suggest it.
Why do you donate to art programs? For the past year I have really wanted to give back with my business. I never started my business with the thought to get rich quick but to make a difference in the world. A lot of schools across the country have had to cut their art programs due to funding. Many people in the world are able to use arts as a creative outlet to escape issues they might be having in their everyday life. By being able to donate back to schools and inner city programs, I hope to give children hope. Statistics show, children that are given something to be apart of are less likely to get in trouble and do better in school – with that 10% off all proceeds will go back to arts, across the nation to help children stay active. Want to do more with me? Email me: beyondthewanderlust@gmail.com
If I want to start a blog, what would you recommend? When I started blogging I jumped right in without much research. While I can't say that was completely "wrong" there could have been better planning on my end. I have a wealth of information to share – so if you are finding yourself wanting to start the same journey, reach out for 1:1 blogging mentoring.
Do you collaborate with people on projects? Absolutely! I love working with like-minded professionals. If you have a project that you believe I would be a great partner for, email me with details – beyondthewanderlust@gmail.com
Do you offer sponsorship on your blog? Yes I do! You can find more information HERE. You may also email me for a current media kit for other ways to get involved.




Erica Kolmin is the Content Editor for Beyond the Wanderlust, and lives in New York City. She earned a Master of Publishing: Print and Digital Media from New York University and has worked for Simon and Schuster, Random House, Penguin Books, and Scholastic. Erica has a young daughter and drinks entirely too much coffee.