Artist Standout
This week I decided to let you, the readers, nominate who you love to follow. You listened and BOY were the submissions amazing. I saw some very amazing photographers whom I already follow and found some new artist to follow myself! I like how this went and the boost of confidence it can bring someone. I will keep this in mind moving forward and we might just do this every Thursday! I will actually look into making a standing submission form on the blog for people to submit artists. Without anymore of my ramblings here are this week's artist standouts:

Soul Threading
I got started around 2010. 2007 I was introduced into film, but 2010-2011 is when I really started taking in some clients.  Since then it has only grown more and more.  The past two years I have learned a great deal about this industry especially.
I enjoy the joy that it brings to others, as well as, giving me an outlet for creativity.  Nothing better than to do what you love for a living! Photographs are something that generally everyone can agree with and adore, a memory.
Proverbs 1:20-21 // The Call of Wisdom // Wisdom cries aloud in the street, in the markets she raises her voice; at the head of the noisy streets she cries out; at the entrance of the city gates she speaks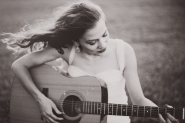 Stacey Muñiz of Soul Threading | Facebook | Website | Blog | Instagram | Twitter | Pinterest
Holly Nicole Photography
I started my journey into photography right out of high school. I have always been drawn to creative things.  The first classes I took out of high school in college were film photography, photo journalism and graphic design. I learned on my father's vintage 35 mm SLR and learned how to develop in a dark room all that jazz.  After college, the digital age was starting and I had a point-and-shoot.  I knew to get the results I wanted I needed a big girl DSLR… but I didn't get one until after my second daughter was born several years later in 2008.  I shot in automatic for 2 years and then finally forced myself to learn manual and my world has never been the same. The creative capabilities of knowing your camera are amazing. I took clients for a couple of years for portfolio building, but after the birth of my third daughter in 2013 I put the business side on hold due to the needs of my girls.  I'm still in love with capturing my family with a mixture of lifestyle photography, portraits and fine art.
I enjoy the fact that you can freeze a moment in time. Capture the detail, emotion, movement of a moment and keep it forever.
I am inspired by so many artists each and every day. However, I owe a debt of gratitude to the lovely Meagan Dwyer. She was the first person to reach out to me and get me involved in this wonderful photography community. She helped me gain confidence in my work and really come out of my shell and start sharing and growing as an artist.
"The artist alone sees spirits. But after he has told of their appearing to him, everybody sees them." ~Goethe
Playing with my babies outside in the sunshine.
The Megan Hassold Photography Co.
Artist Bio: Megan is a storytelling/documentary photographer currently based in Stafford, Virginia, where she lives with her husband and two year old son. She is incredibly passionate about documenting the most precious moments, details, and connections hidden in everyday life, and loves embracing the chaos of family. She is able to do that for her own family daily and takes on a limited number of client sessions each month to capture the everyday for other Northern Virginia families.
Megan loves anything and everything pumpkin flavored, refuels with yoga, can be found on the floor in front of the fire in the winter months with a bowl of gelato in hand, and feels incredibly blessed to be living this life.
When did you get your start in the industry:
I officially launched my business in August 2014 but have been shooting for my family and myself since the birth of my son in March 2013.
What do you enjoy most about photography:
For me, photography is calming.  It allows me to slow down and see the sweet world around me from a different perspective.  And of course, the ability to preserve the little details of daily life and my family is just about as good as it gets!
Who is someone who has inspired you in your business:
There are several photographers who have been incredible mentors and friends to me along the way but one that has impacted my approach to business the most.  That would be Colie of Colie James Photography.  After taking her workshop, I walked away better equipped to tell the stories of my clients and more confident as business owner.  And for that I am forever grateful!
What is your favorite quote:
Oh I love quotes and how they can resonate so much during certain times of life.  I recently found a quote that really connected with me and my photography journey this year, as I work through my first project 365.
"There's this beautiful thing called imperfect progress.  Slow steps of progress, wrapped in grace."
-Lysa TerKeurst
And if you weren't doing photography right now, what else would you want to be doing?
This is a perfect question for me because I have recently slowed down my business and am really focusing on my family.  I find such incredible joy in being a mom to the sweetest boy I know and having the privilege of documenting our precious days together.  But if I had to be doing something not photography related?  I would go back to teaching elementary school, for sure!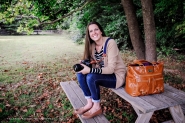 Megan Hassold of The Megan Hassold Photography Co. Facebook | Website | Blog | Instagram | Pinterest
Kelly Jacobi Photography
I had a point and shoot camera in my hands for years, as long as I can remember in fact. Then I got my DSLR in 2012 and learned to shoot in manual; that's when everything changed in how I viewed photography. But it wasn't until last year that I made my page and decided to shoot what I love and the shoot way I love to do it, even if it breaks some rules.
I love the duality photography allows me to have as mother and artist. My favorite thing to do is watch old family videos and flip through old photo albums. My children already love doing that as well. I think it's really an incredible thing to document your own story, but I also need a creative outlet. I have this overwhelming urge to create my version of beauty; to put emotions into something more tangible. Photography allows me to do that as well.
There are three other photographers, in addition to me, who started "In the Shadows of Life": Janielle Granstaff of Lens & Beauty, Ana Rosenberg of Ana Rosenberg Photography, and Nicola Stewart of Nicola Stewart photography. These women have become my best friends. I have learned so much from them and we support one another. It's incredible how you can let go to a lot of insecurities and what you can create when you have such amazing people in your life.
I honestly cannot imagine a life that I didn't have a camera in my hand. But I suppose it would have to be something that quenches that need to create. Although I do joke with my husband that my back up plan is a park ranger. I don't remember now how the joke even started now; haha, it's a good thing I married a man who loves my quirky side.