As Simple as Jello
By: Christine Singleton
Sometimes it's as simple as a song or the way something is said. Sometimes it's a smell, a particular sound, the way something looks or tastes; and sometimes it's as simple as making Jello. A simple task that instantly whisks you away to another time and another place perhaps. For me the smell of the powder in the air, and the way the sunlight poured in the little kitchen window, brought me back to my Nana's kitchen when I was little.
My kids asked if they could make Jello to bring along at Thanksgiving dinner to share with their cousins, and I said yes. My son usually picks out one pack each time we go to the store as a little treat so we had some in the cabinet. I pulled up stools to the countertop, opened up their packets and measured the water out. I let them have a whisk to stir with and stepped back to let them make it on their own. As I watched them, I suddenly remembered how much I enjoyed this very thing when I was little.
I remember making Jello on Nana's island countertop; I loved the way the warm morning light came in the window and illuminated the colorful pan of Jello; I remember the smell of the steam as it rolled off the top of the pan; I remember the way the prisms that hung in her window would gently twist and turn, casting vivid little rainbows all across the room. I snapped back to reality and watched my kids as they took turns mixing, and leaned over to smell the steam that was coming from the bowl they were mixing in, giggling  over how good it smelled.
I smiled to myself and was reminded that sometimes it's the simplest things in life are what we tend to remember the most. You never know when you – or your children for that matter –  are making a memory that you'll stash away and hold onto forever. Small little moments that may seem insignificant at the time, but something that will stir up feelings and emotions later on down the road. Something that feels like home, and takes you back to another time…
…And sometimes that's as simple as making Jello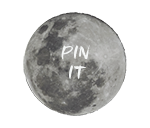 Christine Singleton, located in Michigan City, Indiana, has been photographing as an associate photographer for Lady and the Lens photography for 5 years. She enjoys second shooting weddings, lifestyle sessions, and documenting her children's day to day activities through her daily 365 project.