Breakfast in Normandy, France
 By: Léa Jones of Léa Jones Photographer
I am very blessed to be able to travel home for the summer.  I love the change of scenery.  I love eating different foods, different cultures, but my favorite thing is to hang out with my family and friends.  Every summer my sister, her husband and their seven kids come down to my little house in Auvergne.  It's a happy, crazy, overcrowded, noisy mess. Nothing like getting up every morning to a fresh day and hearing the happy, or grumpy, noises of little kids who woke up too early and teenagers who hang in bed until a younger child goes and jumps on them.
The morning trip to the Boulangerie, the coffee, the homemade jam – they all contribute to the delightfulness of breakfast in France.
This year I was also blessed to stay with my sister & her family for a week.  She just moved into a beautiful "Longère Normande": a traditional Normandy house.  Normandy is so different than the area I come from in southern France, but the houses and the morning breakfast fun are just as wonderful.  I had beautiful visions of doing a photoshoot in the mountains for her, but getting 7 kids ready while it's bedtime (to get some pretty golden light) proved to be a challenge, especially since we always seemed to have one or 2 sick kids. Sadly, the photoshoot never happened, so on the last day I decided to record breakfast together.  I know that now that I am on my way back to the USA, this is the part I miss the most.
Chatting with my sister around our morning cup of coffee and french bread, or baked oatmeal as it was the case this morning, and watching the excitement of the kids as they are ready to tackle a new day with their cousins is the highlight of my summer.
These are the stories I want our kids to read or in this case look at in 10, 20 or 30 years. I know they will remember these days, and I am so happy I get to take images of these memories.
When I tell a story with my camera, I want images of every detail – the homemade plum jam from the garden, the spills, the bread, the cat who walked in and asked to be adopted just a few weeks earlier, the relationships between the kids.  Everything is important.  My son always wants to sit next to his cousin Lanie, and in a few years we will laugh about the fit he threw at every meal so he could sit next to her.
Relationships are what I value most.  Relationships happen as life happens, as meals are shared, as days are planned. Maybe it's the French in me, but sitting down around a meal and sharing life with my family and friends is what I love most when I go home.
I hope you enjoy this series of photos of what life looks like on this side of the world: the spilled tea, the dirty floor, the love and the joy of a regular morning at my sister's house. There is not a lot of light in old french homes and it's part of the atmosphere I love, so as much as these photos may look a little dark, to me they are real to life, and I love staying as real to life as possible.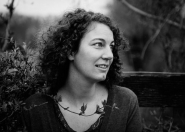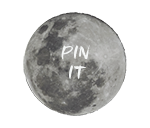 My name is Léa.  I am French. My British husband, Myself and our 3 kids moved to Massachusetts 3 years ago.  I love to travel and see new places.  I have really enjoyed seeing the USA through my French eyes and going back to Europe every summer has been so wonderful.  I love re-visiting places I have known for years and my camera has taught me to see beauty in the most simple and boring things.  An old house in the North of New-Hampshire. Little boats on the Welsh coast. Or simply vegetables on the markets of the South of France.  Find Lea on
Facebook
 |
Instagram
 |
Website
 |
Flickr