Children Can Style Sessions Too
A DIY Project

By: Jamie Scott of Jamie Nicole Scott, photographer
For this month's contribution I figured I'd team up with my oldest and allow her some room to create as well.  She's been asking for a Bird Costume Set by Jennifer Garner for some time now.  I figured the wings would make for a terrific platform to use her active imagination and we could create a photo story while we were at it.
If you have a child who typically doesn't enjoy having their picture taken, consider giving them a role in the production.   Projects like this are a great way to give children a hand in controlling styled sessions.  I like to see it as another way of teaching my children creativity.  It's also a great exercise for seeing something through from start to finish.
I use this technique often and I must say it's success rate exceeds that of the latter.
I want to encourage you to give it a try if you haven't already.
The set came with quality muslin wings ready for gluing or sewing on strips of pre-cut fabric.  I figured I was too close to winning a Guinness World Record for, "the most dust collected on a sewing machine," so we used some extremely effective glue dots that came with the kit.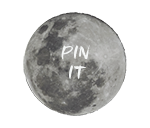 Haydn needed help spacing out the fabric but she did a fabulous job joining the strips to her wings.  I was surprised it only took about an hour to finish up and we were off the next morning to shoot.
She's dubbed this location as Branch Hollow so I present to you:
A Little Bird at Branch Hollow
---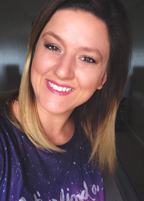 Jamie is a soulful natural light photographer based out of Lafayette, Indiana. When she's not taking care of her three little girls you can find her seeking inspiration from the sky or indulging in a nice strong espresso. She enjoys shooting environmental portraits of her children but her greatest joy comes from teaching them how to be humble under the stars.