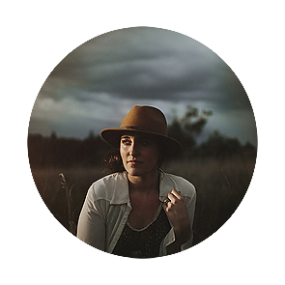 Dannie Melissa Wit
Abeille Photography
Dannie Melissa Wit, of Abeille Photography, is a Seattle native who spent much of her adolescence enjoying the vast, natural beauty of the Pacific Northwest. She's an artistic, natural light photographer, with a deep passion for documenting the journey of life. Based out of Seattle, Washington her days, and arms, are lled by trying to balance her business, while managing a loving home for her husband and three rambunctious littles.
Headshot by: Kristin Hallak Photography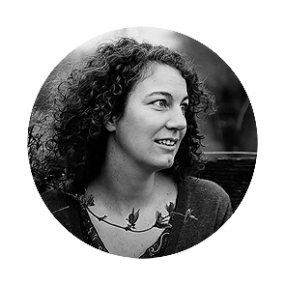 Léa Jones
Léa Jones Photographer
Léa Jones, of Léa Jones Photographer, is a French photographer out of Massachusetts. Lea moved to the United States three years ago with her British husband and three children. Lea loves to travel and see new places through her French eyes. Every summer Lea travels back to Europe and she loves revisiting places she has known for years.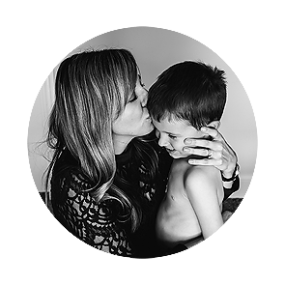 Karen Osdieck
Karen Osdieck Photography
Karen Osdieck is a natural light lifestyle and environmental portraiture photographer residing in the Chicagoland area with her college sweetheart husband and two little boys. Karen finds inspiration from real emotions, connections, and dramatic lighting, while capturing the little moments of childhood.

Christine Singleton
Christine Singleton has been photographing as an associate photographer for Lady and the Lens photography for 5 years. She enjoys second shooting weddings, lifestyle sessions, and documenting her children's day to day activities through her daily 365 project.

Kelly Jacobi
Kelly Jacobi Photography
Kelly Jacobi, of Kelly Jacobi Photography, is a photographer based in Concord, North Carolina. Living with her husband and three wild boys, Kelly seeks to record their life in an honest and emotive way. Balancing the mother and the artist, she captures each moment not always as they were but as the way they felt. She is delighted by the simple things and believes the beauty is in the details.

Stacey Muniz
Soul Threading
Stacey Muniz, of Soul Threading, is originally from Chicago – a city girl at heart – currently living in Gainesville, Florida. Happily married to a supportive husband, with whom she has 2 kids, Stacy and her husband share very empathetic hearts. They love Jesus, traveling, the adventure, the escape and the beauty. That's where photography comes into play. Nostalgia, documenting life – holding still a memory – is what they've found to keep them sane. Soul Threading is their photography business, and here – wherever that may be – they photograph anything that has love and feeling.

Joni Burtt
Joni Burtt Photography
Joni Burtt is a lifestyle photographer serving southern New Brunswick, Canada. When she's not chasing her children around with a camera, she can be found thrift shopping, napping, cooking, hiking, napping, and ignoring housework at all costs. While she enjoys capturing other people with her camera, her real love lies with documenting the stories of her own little ones and her husband of 11 years.

Kala Rath
Kala Rath Photography
Kala Rath, of Kala Rath Photography, is a lifestyle motherhood photographer based out of Northwest Arkansas with a very minimalist style. Kala is passionate about capturing everyday moments and focusing on the connection between family members.

Natalie Wiseman Wheeler
Act Naturally Photography
Natalie is a lifestyle photographer based out of Phoenix, Arizona. She is a mother of two young children who are her main source of inspiration. Her primary goal as a photographer is to get to the core of human connection by capturing authentic, emotive expressions and documenting life as it unfolds.

Holly Awwad
Holly Nicole Photography
Holly Awwad, of Holly Nicole Photography, is a stay-at-home momtog of three girls ages 10, 7 and 20 months. She has been married to her high school sweetheart for 14 years and they live with their kids and fur babies in Michigan. She is passionate about everything photography, but mostly about documenting the life of her family. Holly is very blessed to do what she loves, with the people she loves the most.

Angee Manns
2B Seen Photography
Angee Manns, of 2B Seen Photography, is a full time career mom to a 10-year-old boy, a couple of furbabies, and a flock of chickens. Angee lives on a farm in Central Missouri with her new-to-be husband. In her free time Angee is a photography enthusiast with a love for all forms of memory keeping. Angee has been an avid scrapbooker for 18 years and every year she creates a slideshow set to music for the family to watch on Christmas; it's who she is and what she has always done. The camera is an extension of her.

Kelly Sutton
Horse & Feather Photography
Kelly Sutton, of Horse & Feather Photography, is a Southern California native, raising her two sweet boys, with her best friend and husband, in the same neighborhood where she also grew up, just north of Los Angeles. She has fallen in love with natural light photography, and strives to document the timelessness of childhood, as well as the silliness, adventures, and non-stop energy that being a mom to two boys brings. If she's not taking pictures of her family, she's probably drinking coffee or eating ice cream, and listening to NPR.

Sabrina Vercueil
Sabrina V. Photography
Sabrina Vercueil, of Sabrina V. Photography, is a Swiss/Kiwi photographer living in beautiful Lucerne, Switzerland. Sabrina likes to shoot things that move her – family's stories, fine art, weddings and street photography.

Melissa Hines
Melissa Hines Photography
Melissa Hines, of Melissa Hines Photography, is a documentary photographer that lives in Kansas City with her husband and three boys. She created the Cities in Color Project, as a creative outlet to fall even more in love with the city she now calls home. This project has been a great excuse to get out to all of the coffee shops that Kansas City has to offer.
There was an issue loading your exit LeadBox™. Please check plugin settings.