Creating Indoor Snow Images
By: Karen Osdieck of Karen Osdieck Photography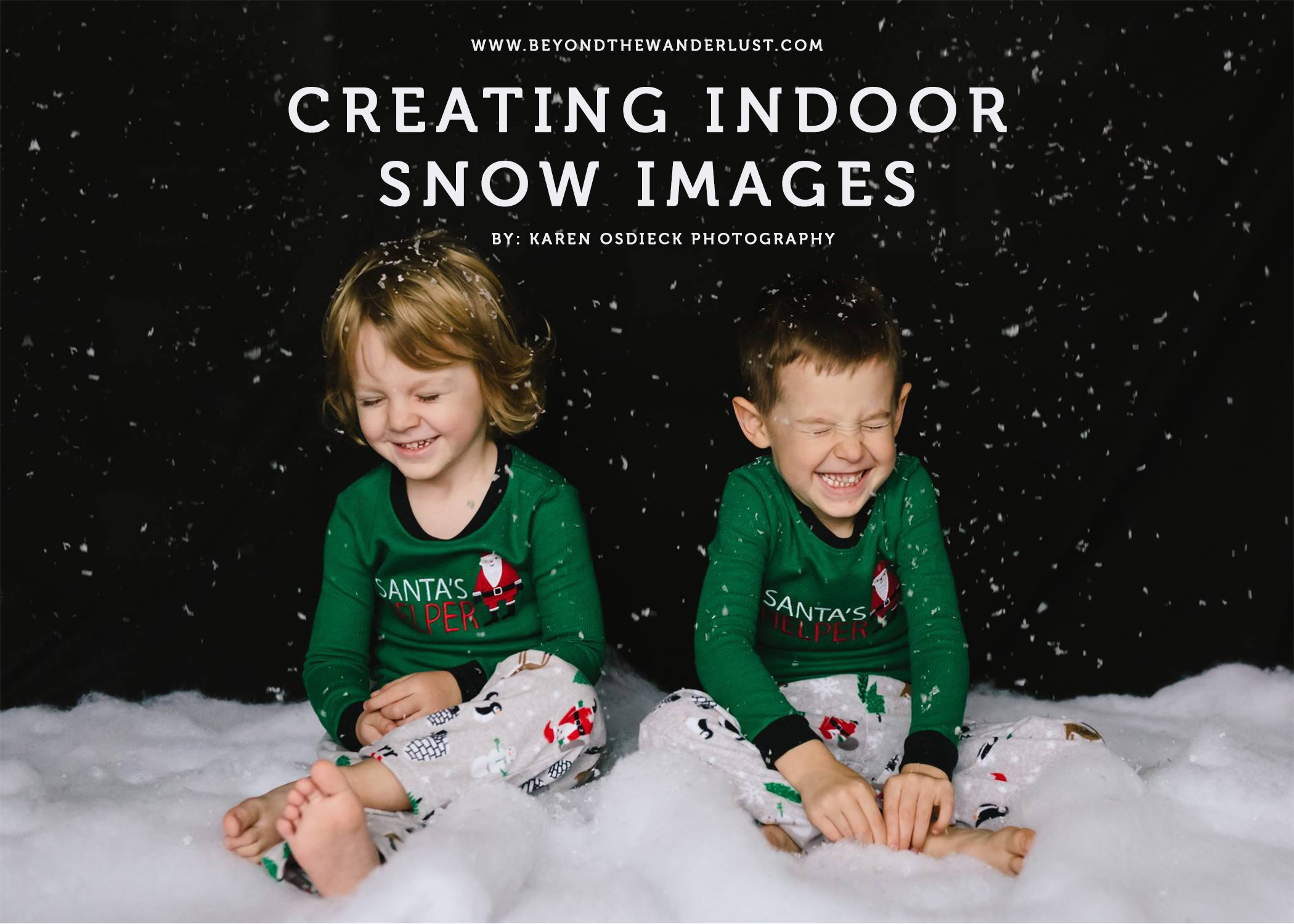 For the last two years we have braved the cold snowy weather and captured an outdoor image for our Christmas cards!   This year I wanted to do something more cozy in our festive PJ's.
What you need:
•camera
•window
•black fabric
•backdrop stand
•roll of snow
•fake falling snow
•an assistant
•a vacuum cleaner for the clean up
•and KIDS
I was inspired by Tiffany Kelly's tutorial to try this myself.
This series was in my kitchen in front of a big window.  For me light is everything and I made sure to choose my location wisely!  I needed to use a fast shutter speed of 1/500 and larger depth of field – as there are two of them in the images.  As a rule of thumb I use an aperture greater than the number of people in my frame!
I used my 24-70mm f2.8 lens and I felt the zoom was very helpful in creating different looks and taking some individual shots.  I used back button focus to constantly track their movement and lock focus!
The black fabric with a matte finish and I ironed it before hand so I didn't have to remove wrinkles in photoshop. I made the fabric look as smooth as possible by placing canned vegetables along the bottom of it.  As mentioned by Tiffany, the fake snow they are sitting on is just a roll and the fake falling snow is from Target.  I have seen the fake falling snow at other stores but those bags had glitter in them and would probably be distracting in these images.
My husband stood on a chair behind them and basically sprinkled it (threw it at times) on them.
Do not worry if the "falling" snow does not look perfect in your SOOC shot.  I cloned snow to empty areas and used the patch tool where the image needed it.
I did NOT tell them what was going to happen after they sat down.  I really wanted to get their genuine reaction!
I won't lie –  the clean up was more involved than I thought but well worth it!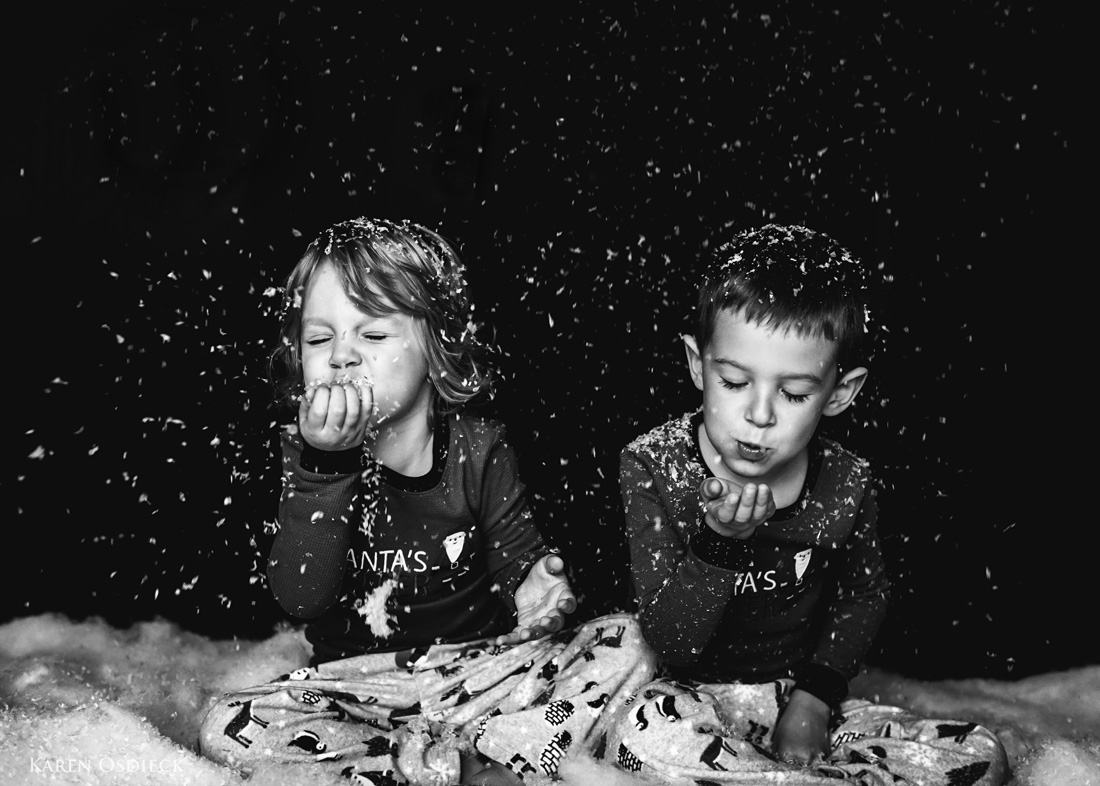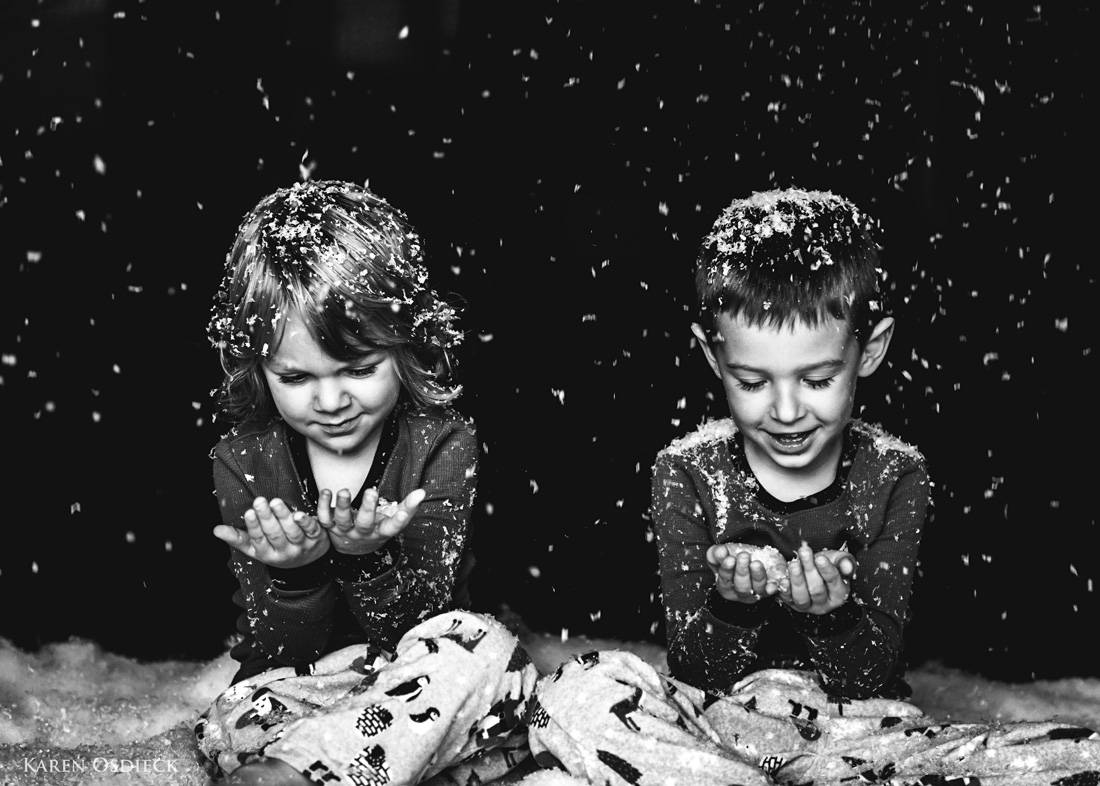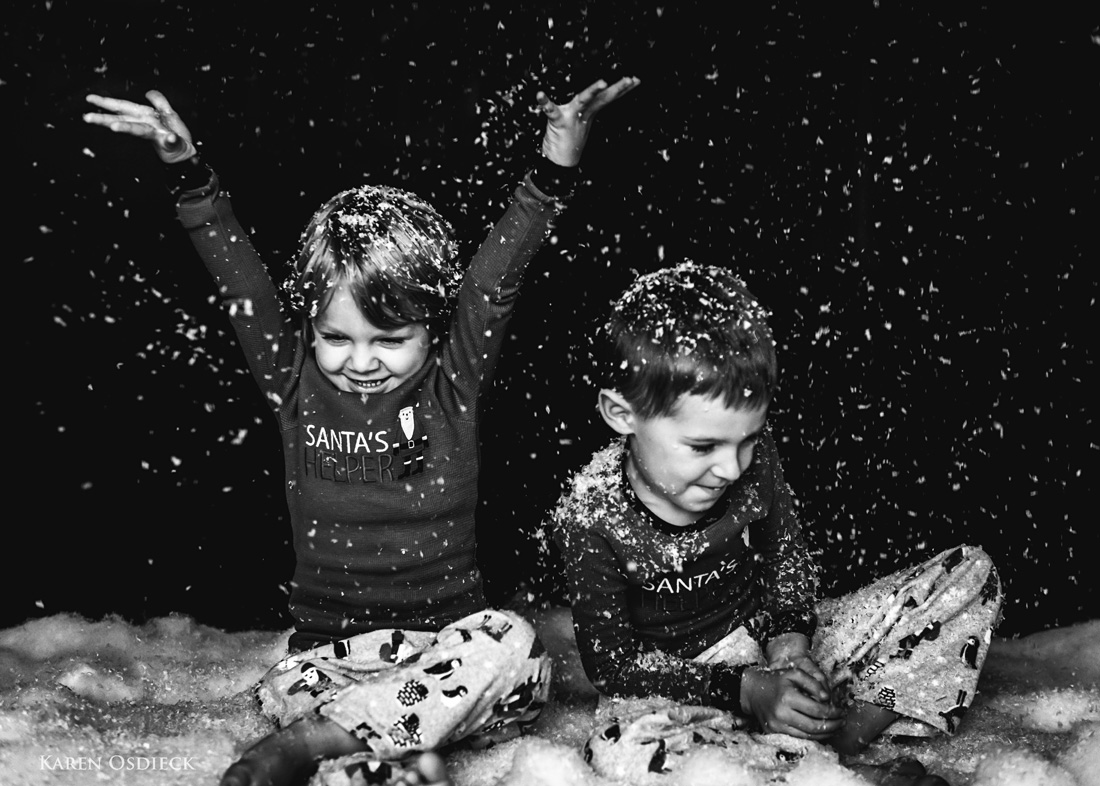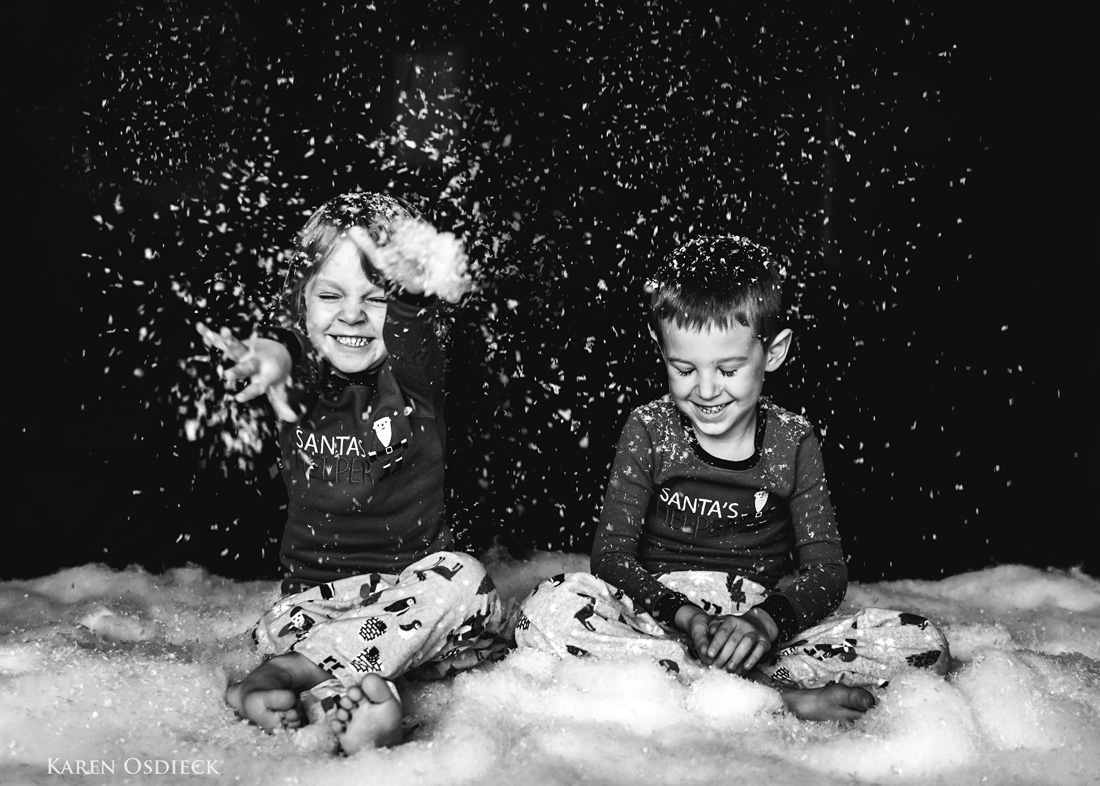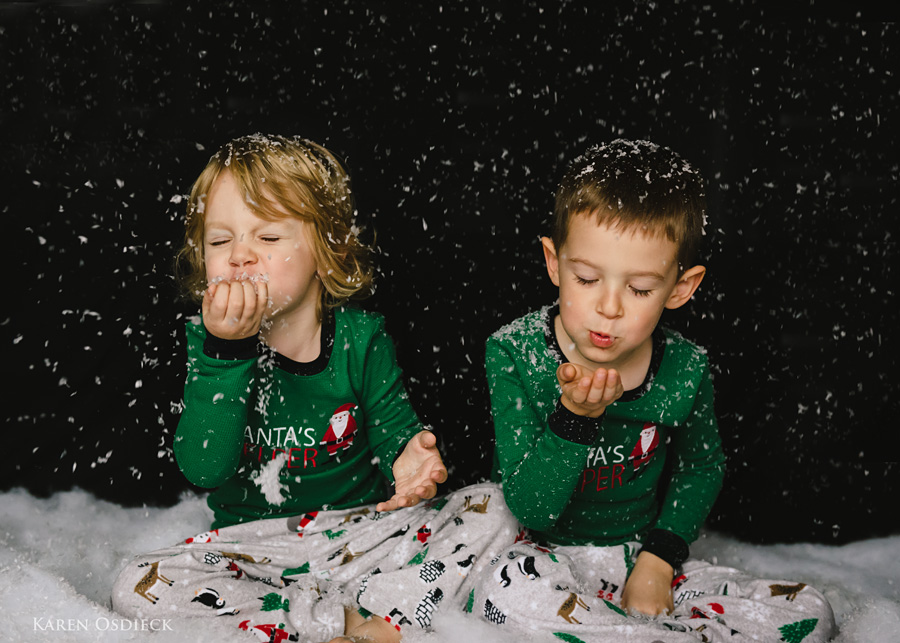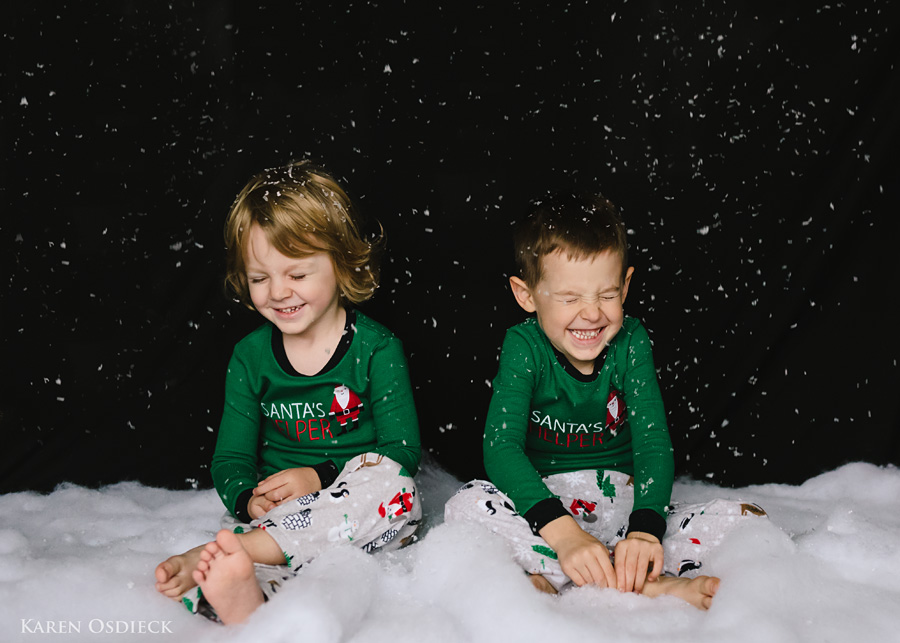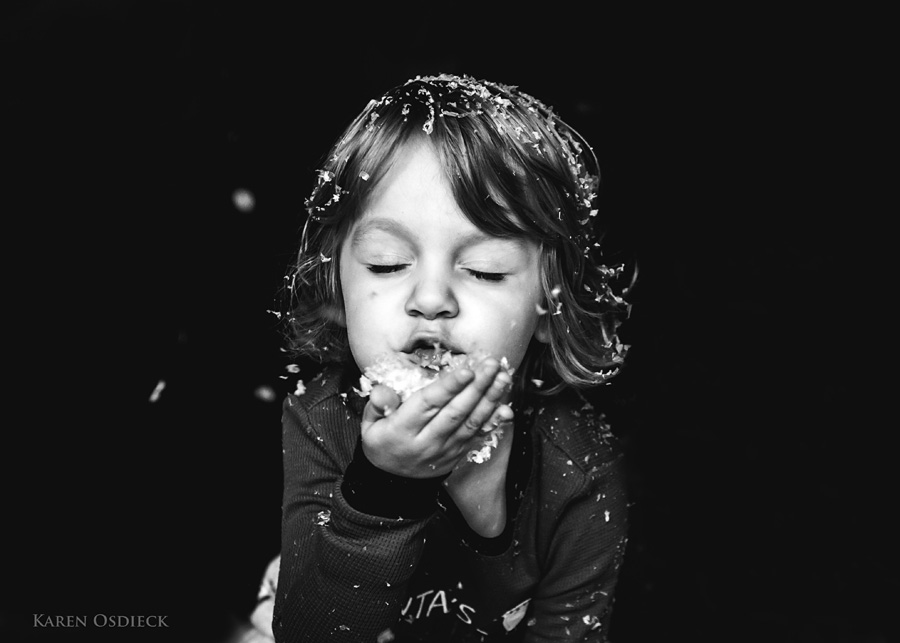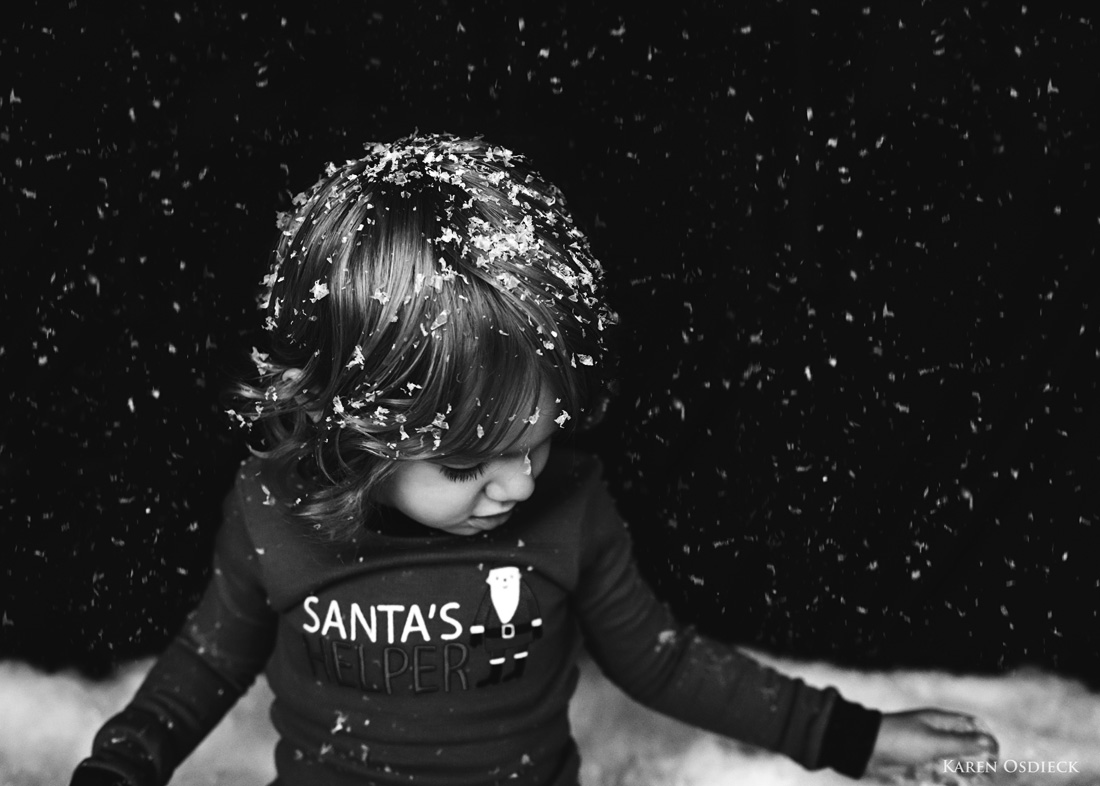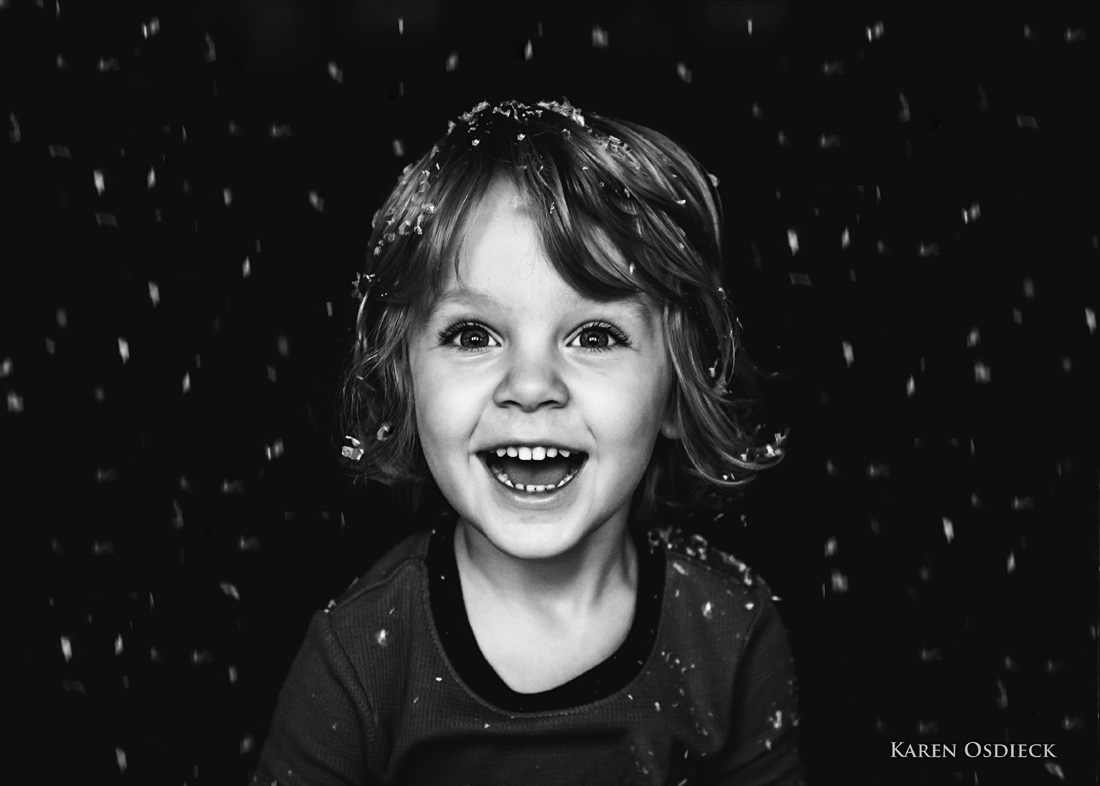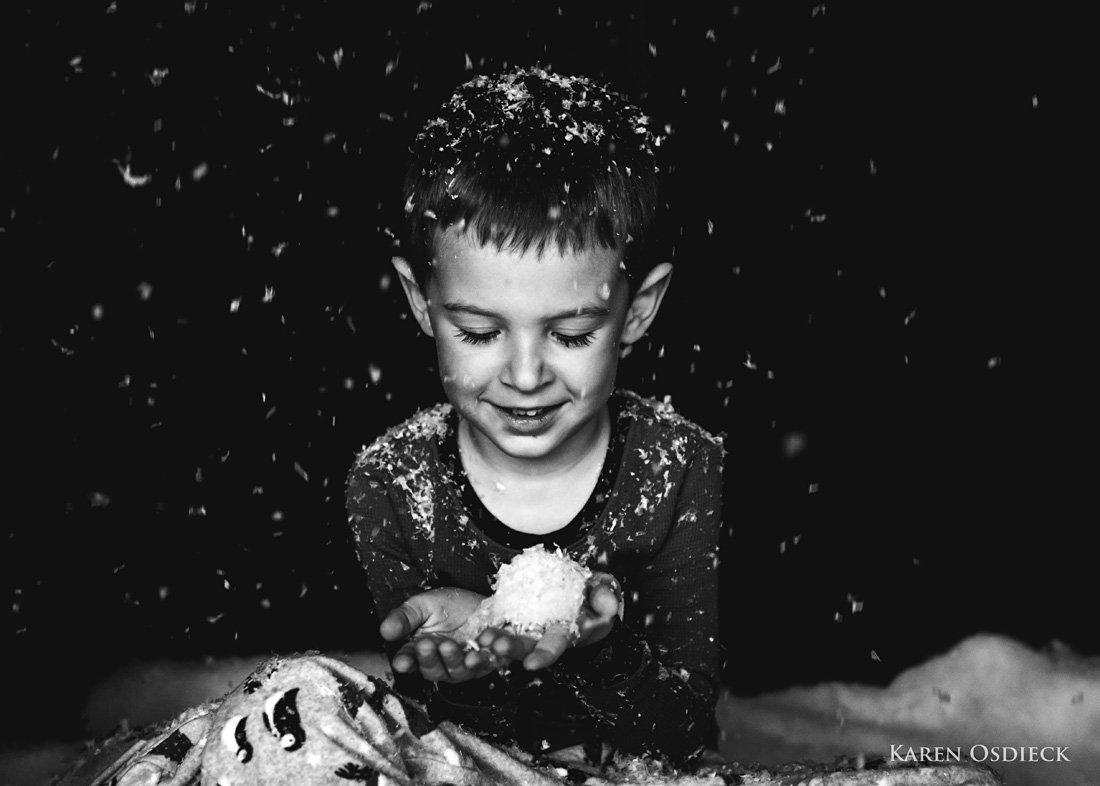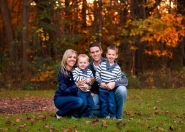 Karen Osdieck of Karen Osdieck Photography Facebook | Website