End of Summer
As a child my parents frequently said how fast time flew by. I never believed them. Now that I have three children of my own, I can 100% agree. Today marks one week until school starts for my children and this year I am not sad. No, I am not one of the parents that are begging for their children to go back, well not today at least – as that can change by the mood of the children. But this year I am more happy with myself that we actually made the best of our summer.
Last summer I remember sitting in McDonalds, on our last day of vacation at Myrtle Beach, talking about our summer bucket list. The kids and me were excited as we talked about all the fun things we would do and none of those things got done. When the beginning of school rolled around I felt like a failure. I knew why I didn't get all the fun ideas done but the guilt wasn't any less.
Yes we had an amazing time at the beach but to me summer is about the late nights catching lightening bugs. S'mores around the campfire – which we did get done! Heading to the zoo for a full day in the hot sun. Lots of afternoon playdates at the park. Eating popsicles in your undies on the front porch – the kids, not me!
This summer I was determined to get more out of our time together. As the kids get older I know it is only a matter of time before they don't find us to be cool and want to hang out with their friends, instead of us. My husband's job takes a lot of his time, which in return takes away a lot of family time, leaving us with only six weekends this summer to make ours.
Columbus Zoo
It had been 3 years since we had been to the zoo, which was entirely too long! Naturally my mom guilt kicked in and I decided this would be our kick-off event into summer. When I think of going to the zoo I think of the children joyfully looking at the animals. Their excitement as we head from one exhibit to the next, begging for more time there. Boy was I wrong. The day we picked for the zoo was naturally HOT, which is the perfect mix to create whiney children. We spent 90% of our time at the zoo listening to crying kids, asking when it was time to go, fighting over who got to ride in the one umbrella stroller we had and who had more time in it. That warm, fuzzy picture of the zoo was a delusion. I can officially cross the zoo off our summer bucket lists for the next three years.
Destin, Florida
A week after having our not so magical trip to the zoo we were off to Florida. Every year we typically go to Myrtle Beach but I decided this year we needed to go somewhere new. I did a little bit of research and Destin just stole my heart. The price tag on the other hand did not. I think God had planned for us to be able to go and not worry about the extra costs, as the week leading up to vacation Chad worked 38 extra hours. We were all ready for the beach! The ride down was eventful as always with three kids but we made it all in one piece. The beach was beyond beautiful and the waters so blue it makes you believe you are dreaming.
The week was amazing and far too short. I never would see myself living anywhere but Ohio, but this little area definitely was tempting. Destin will for sure be our new family destination.
Baseball
This year both boys were in baseball. Chad and me love sports and love watching the kids play and grow each game. This year Ohio had a different idea. With the most rainy year on record the boys only got to play a combination of 4 games total.
Oh and we can't forget the day long baseball tournament we were asked to be apart of. This whole day was hot, miserable and ended in tears by all.
**Landon would be the only child here in the picture crying – just my luck. 
Camping
I already blogged our camping adventure for July 4th – where we had an amazing time with our neighbors. Definitely one of the highlights of the summer! You can read that post HERE.
Reds Game
The kids hadn't been to a Reds game since they were much smaller and since we didn't get to go to any games last year we decided this year it was a must. We got tickets online and snagged an incredible deal! While they were excited they were only there for the food and drinks – because of course what else is there better than baseball food! They were super excited that we went to a Friday night fireworks game. The fireworks were amazing and we had the perfect seats. I only have iPhone pictures from this event but still some of my favorites of us.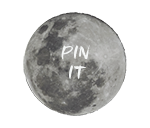 Here are some other highlights of our summer:
We started demolition on our fireplace to give it a much needed facelift.  – iPhone
Lost our beloved Ladybug (Left) and gained a new family member Rosie (Right) – iPhone
My husband, Chad, got a promotion at work as the new crew leader. – iPhone
Lots and lots of swimming. – iPhone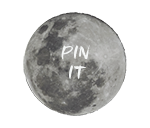 Lots of weekend grilling with neighbors. – iPhone
My brother got married.
So as our summer comes to an end, I can't be sad that it is over but happy with all the memories that we made together. This summer was on of our most fun summers that I can remember and I am so excited to see what amazing things the kids do this year in school.
xoxo,