Evolving Your Photographic Style
with Model Clients

By: Jamie Scott of Jamie Nicole Scott, photographer
I'm a firm believer in not attempting a new editing technique during paid sessions. I'm also a firm believer in embracing techniques that make you different so if you've been shooting to stay in the "crowd" so to speak – this is a great post for you!
I asked these ladies and their kiddos out to my home to shoot with no pressure so I could attempt at a film look and experiment with lighting.
They were pretty easy going so they made my job super easy; also the location we used is practically in my back yard. Now that I think about it, you guys get to see a lot of work from my back yard! It's actually across the street but I'd love to claim it as my own.
We evolve as artists, sometimes we struggle to book sessions for our personal style of editing, and a great way to break that mold is to hire a model family!  This is a common problem for artists aiming to hone in on their ideal market so if that's you, LISTEN UP!
Type of Client
Hire someone you feel comfortable with.  I went with a client I've know for a long time.
Style
Tell them what to wear.  Let them know what colors, textures and styles you prefer.  They can't read your mind so be clear and precise.  I told this family to wear all black – simple enough.  It goes with my personal style and drew the focus into the moment rather than the clothing.
Details
Know exactly what you want to get before you get started – this is probably the most important tip of all.  Integrate your WHY in this step; know who you are trying to reach through these images and then you'll know HOW, hopefully.
If you want to book more families – shoot a family.  If your passion lies in couples and engagement – do that.
  It's really simple.
Market
Own it.  Market these images to your ideal audience.
If you build it – they will come.
---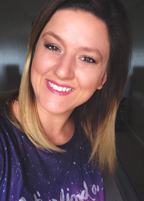 Jamie is a soulful natural light photographer based out of Lafayette, Indiana. When she's not taking care of her three little girls you can find her seeking inspiration from the sky or indulging in a nice strong espresso. She enjoys shooting environmental portraits of her children but her greatest joy comes from teaching them how to be humble under the stars.