When Grady's teacher asked if I would be available to help during their field trip for pretend hospital, I of course said yes. This has been the first year that I have really got to help in any of the kid's classes and it has been great getting to see and interact in their classrooms. Alayna was of course very excited, I think possibly more excited than Grady, to get to go on the field trip with the "big kids."
After confusion with jackets and pee breaks we were on the bus and ready for the trek across town. Grady of course snag the window seat but Alayna was perched over his shoulder to get a good look. That didn't last long before Grady said, "NO Alayna."
Apparently it is funny being told no and being a pest. That or Grady told a joke, now I can't remember.
This goes against everything in me as an artist but I can't take my eyes away from it, so it stays.
Everyone had to pick, do you want to be a doctor or a nurse. I love seeing what kids naturally gravitate towards. We had some kids who tried to do take backs but everyone had to keep what they originally had. Wouldn't that stink in life to never be able to switch.
First stop was Radiology. The tech, Diane, was saying, "See, she has a camera to take pictures of your outsides and I am here to take pictures of your insides." Made me laugh because little did she know, and if she thought hard enough she would have remembered me, I have done both in my career. She was teaching the kids here about left and right and using markers to show which hand is which.
The boy with his hand up lives down the street from us and for some reason this picture cracks me up. I believe she was asking if anyone had broken a bone or had an x-ray before.
Grady got picked to be the boy with the broken arm. My kids were magnets during this field trip for being the examples and they loved it.
Next room was admitting and the kids were less than thrilled. Luckily she had these cute little figures to talk about what might happen during an accident and how they get helped at the hospital.
Admissions clerk: "Do you know your birthday?" Grady: "No."
Admissions clerk: "Do you know your birthday?" Alayna: "No."
Well I am glad that none of my kids know when they were born. Maybe this means I can skip having to buy birthday gifts!
Down the hall and to the next room.
To the blood… This was the only picture I took in here because I was too busy watching the big eye balls from the kids as she showed the needles. This might have been the room the kids were the most quiet in.
I skipped a few rooms due to a bathroom break with Alayna. Those rooms were all about healthy eating and good foods. There were lots of funny 'my mom does this' or 'my mom does that' stories.
We re-joined in the cardiac room. The kids loved seeing the heart and all the different moving parts. One really awesome thing they had was an iPad showing the heart moving in real time. For a potentially boring subject, they did a great job making it fun.
"I can't find the beeping."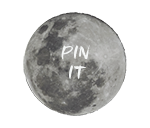 Next room was surgery and the ladies were so fun! They, I believe, knew the neighbor boy but were so personal with all the kids. They were pretending that he fell and broke his arm on the playground and were showing them what might happen.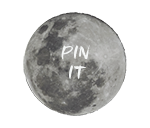 "Oh no, it looks to be broken!"
The stations seemed like they were getting shorter and shorter so the ladies really had to rush through the presentation but the kids loved it.
Meet Sadie. This was the sick little girl in the next room. Of course immediately Alayna had to raise her hand and say with big eyes, "My cat's name is Sadie!" Funny how once you name someone or something, you notice that name everywhere. She seemed pretty proud!
This room they talked about if you were to get sick and how they take care of you. They talked about getting an I.V. and lots about not letting our family members smoke. Lots of kids were happy to share that their parents or grandparents smoked. I am sure they were all getting a lecture later!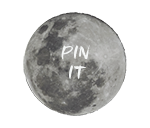 To show how it feels to be a smoker they gave all of us straws and that is how we had to take in a breath. The kids of course loved it. The little girl on the end was very proud that she even knew how to hold a cigarette. That of course got the eyeballs from every adult in the room.
The straws were fun but the goodies were even better. On to the next room.
Oh no, Grady again with the broken arm. They are starting to make me worry that my kid is going to have a broken arm here soon!
Even Ana and Elsa had signed the casts!
The kids really loved playing like they had broken arms. This being the last station, things got a little rowdy in this room. Lots of trying to have a battle of the broken arms, and touch, touch, touch everything. But at last it was time to go.
The kids weren't too interested in getting a group picture. They wanted to go through those goodie bags!
I didn't know what to think going into the day but it was such a fun morning. The kids really loved seeing all the different stations and all of the hands on activities. Being that the hospital can be a scary place, putting on a trip like this might help the next little boy or girl that has to come in while being sick. Definitely a kudos to Joint Township District Hospital and their staff!
Until next year!