Sales Open $49
Teacher Joni Burtt
Joni Burtt, of Joni Burtt Photography, is so excited to be teaming up with Beyond the Wanderlust for her first workshop, Freedom from Distractions: Photography Simple Life Moments. Joni's workshop you will confront daily distractions and learn how to simplify them to create honest, emotional art; discussing how your story comes to life by your gear selection, the environment, lighting, and composition. When you purchase Joni's workshop you will receive a 120 page workbook filled with her guidance and tips, as well as dozens of examples to inspire you. Joni has also included a bonus PDF, her favorite hand made Photoshops actions, an editing video that shows you her simple and quick steps to a strong and honest edit, as well as a Lensbaby discount. If you are looking to free yourself from distractions in your photography, Joni sincerely hopes you will join her.
PART I
Welcome to my workshop
My background
Getting started assignment
Chapter one: Why tell your story
For whom are you shooting
Why are you shooting
Chapter two: Gear
Lenses for documentary photography
Assignment
PART II
Chapter three: Embrace your surroundings
Accepting your strengths
Accepting your home
Learning to love your neighborhood
Assignment
Chapter four: Light up the ordinary
Rediscovering light
Shooting in all different light
PART III
Chapter five: Composition
Composing a scene quickly
Honest composition
Details vs. Environment
Portraying the mood of your subject
Unconventional portraiture
Assignment
PART IV
Chapter six: Adding mystery and magic
Freelensing
Lensbaby
Prisms
Chapter seven: Photography with intention
Shooting on location
Planned portraiture
Shooting with purpose
Chapter eight: Parting thoughts
Materials Received:
Freebies:
Editing video with Joni
29 page PDF on applying your skills with clients
Custom PS actions made by Joni
Lensbaby discount
Please allow up to 48 hours for delivery of materials after purchase.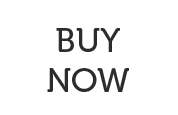 Joni Burtt, of Joni Burtt Photography, is a lifestyle photographer serving southern New Brunswick, Canada, where she lives in a little house out in the country, with her husband, old black dog, and two hilarious children. When not chasing her children with her camera, you can find her thrift shopping, hiking, napping, hunting for sea glass, reading non-fiction, or wandering around the grocery store with a massive cup of tea. Joni loves heading out to explore her environment with a camera, a lens, and her family in tow, and loves simple, honest photos, with a bit of rule-breaking photography thrown in for good measure.
"I felt every word of this workshop down to my bones.  Joni's words are heartfelt and full of passion for life, embracing the moment for all it is. It is so easy to get wrapped up in superficial distractions, we forget why we were inspired to pick up our camera in the first place and that there is simple beauty surrounding us everyday. Joni shows you how to get away from the distractions and back to your core. With the help of the workshop exercises and insight into her process she helps you to uncover and capture the raw beauty of life. This workshop is a must read that will change the way you see and shoot!"
"Joni's workshop asks you to look at what is important to you in your life. Not what is surrounding it, the conditions, or environment, but what precisely and you seeing in that moment that catches your eye. This workbook is filled with amazing imagery from settings in every day life – but shown in a way that take them all above and beyond the average glimpse into another's life. With this she provides you tips, tricks and suggestions to incorporate into capturing your own imagery – raw , real and simplified to exactly what that moment is."
"This workshop is for anyone who wishes to step back and reevaluate why they came to love photography in the first place, come boldly into their style, and shoot their chosen subject matter freely and purposefully. So quick are we to get caught up in all the busyness and distractions of life and even the photography industry in itself. Thank you Joni, for the reminder to slow down and really see the beauty that is right before our eyes."
"While reading Joni´s workbook everything suddenly seemed crystal clear and obvious: composition, light, color, even "posed" photos. Of course, when taking a photo of her daughter throwing a balloon in the air, she has to cut her legs in order to show the ceiling of the room. A photo of her son lying in a patch of light is not one of the typical "child in light patch" photos, it is 100 percent hers. Because she focuses on the essence of this moment instead of a concept, as well as her photos, Joni´s writing is relaxed and precise at the same time. She encourages the reader to get rid of theory and just focus on what matters. Her images show that she shoots with her heart and this workshop leads the reader to do the same. It definitely helps with freeing from distractions!"
"Joni's literary words and advice, that go alongside her unique and inspiring imagery, is really something I can dive into over and over again. She teaches you to let go a bit, by bringing you into her nostalgic world of beautiful childhood and family. She takes a deeper look – in a variety of ways – into the ordinary, and explains honesty & light with grace. I thoroughly enjoyed all of it!"