Goat Farm in France
 By: Léa Jones of Léa Jones Photographer
One of the highlights this past month has been our visit to my cousin's goat farm in the south of France.  I was in heaven.  The farm is about an hour from where I was born and everything looked so familiar and so much like home.  Sitting by the lake on the beach, hearing the kids' accents and vocabulary, made me feel home.  The fact that a bunch of 10 yr old kids just wandered down from their house for a swim in the local lake reminded me of my childhood and how freely I was allowed to hang around our village at that age.
I loved the quiet walks through the village at "sieste" time, when sleepy cats are the only ones around. I loved picking up fresh bread & not so fresh cheese for our picnic. These photographs share my story about the farm, the goats, and how much I enjoyed documenting my kids' interaction with this beautiful herd.
My cousin's goats totally stole our hearts and so did my cousin.  I was amazed that he knew them all by name, and I loved seeing how gentle and sweet he was with his herd. 
The goats were so affectionate. They came and rubbed their heads on our legs asking for cuddles. I never expected so much affection from a goat. 
The barn had such lovely light I couldn't stop taking photos. I decided that black and white suited this story. Black and white strips away all distractions and brings my eye to the main elements of my image.   I love, love, love color, but sometimes black and white tells a story much better, and in my opinion, this is one of those times.  It was all about kids, goats, sheep dogs and evening light.
This series was shot with my Fujifilm XE2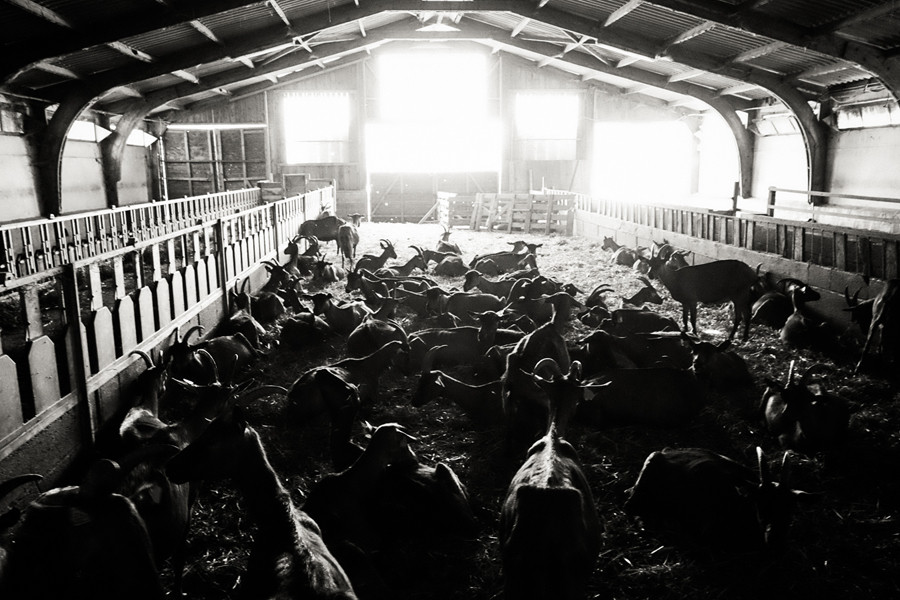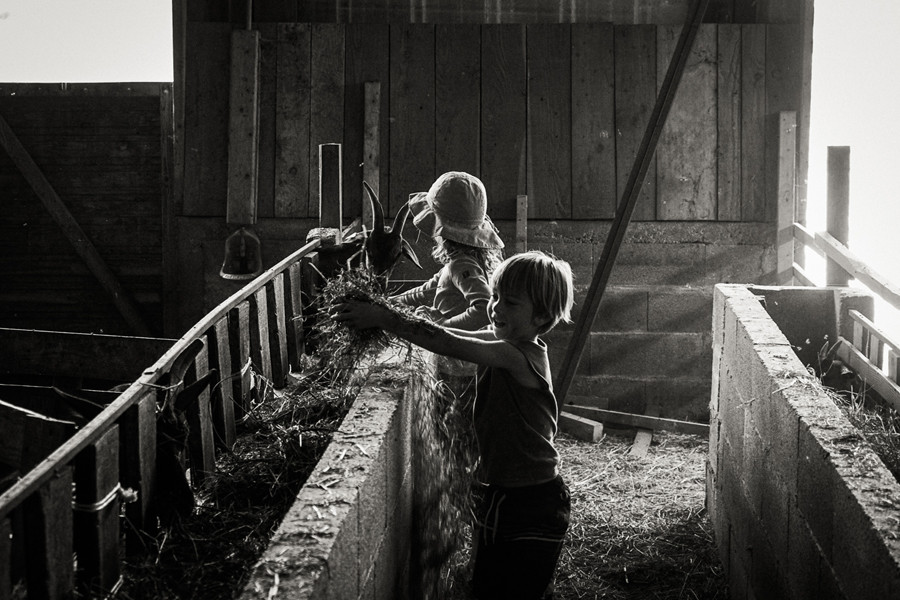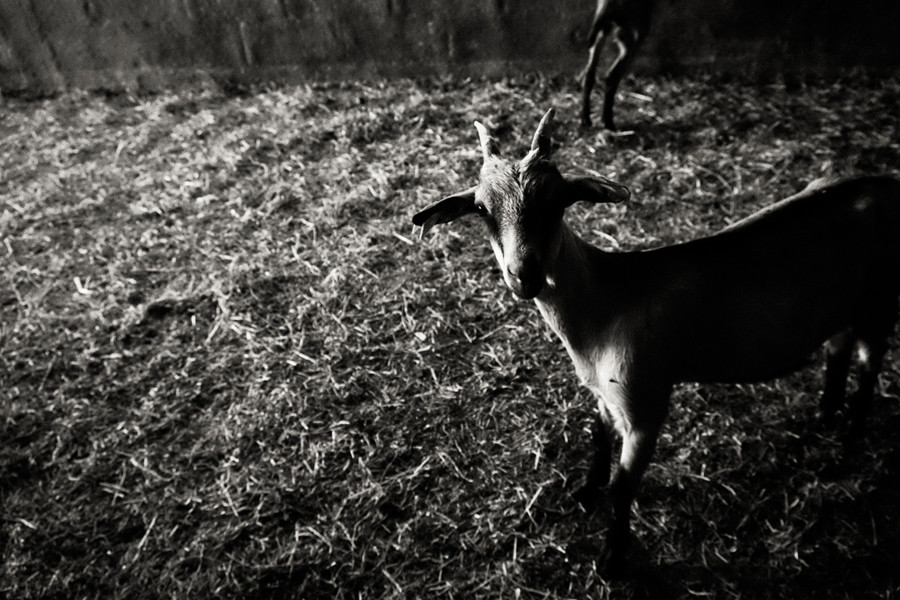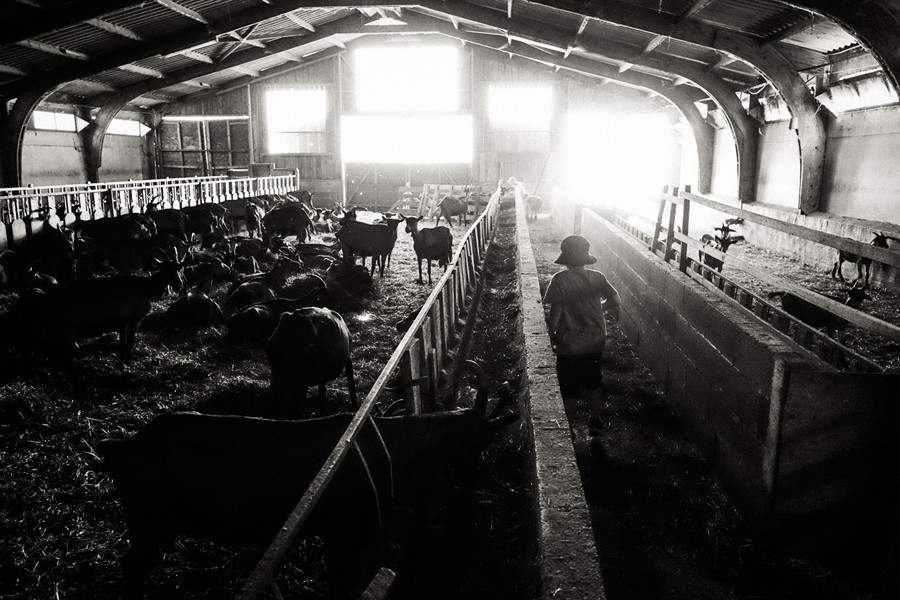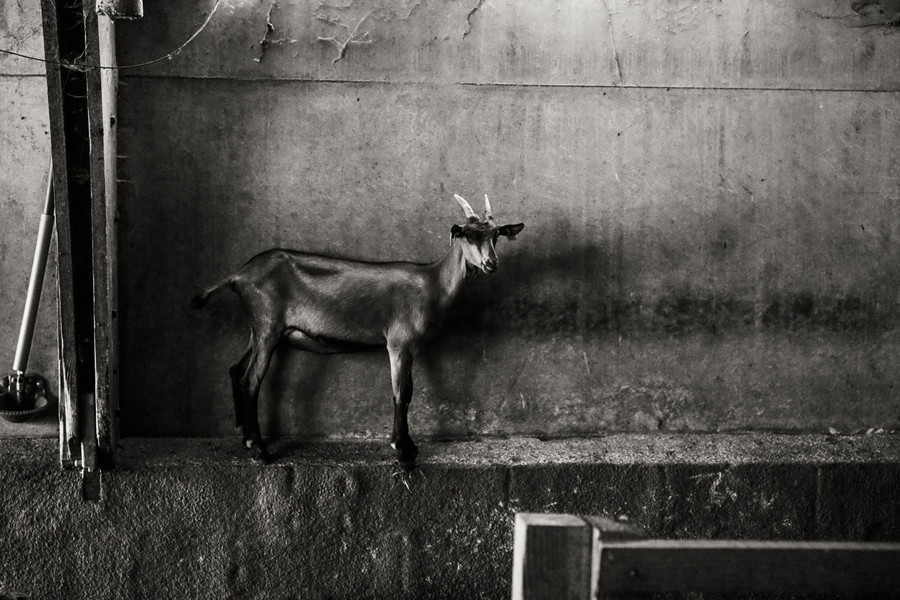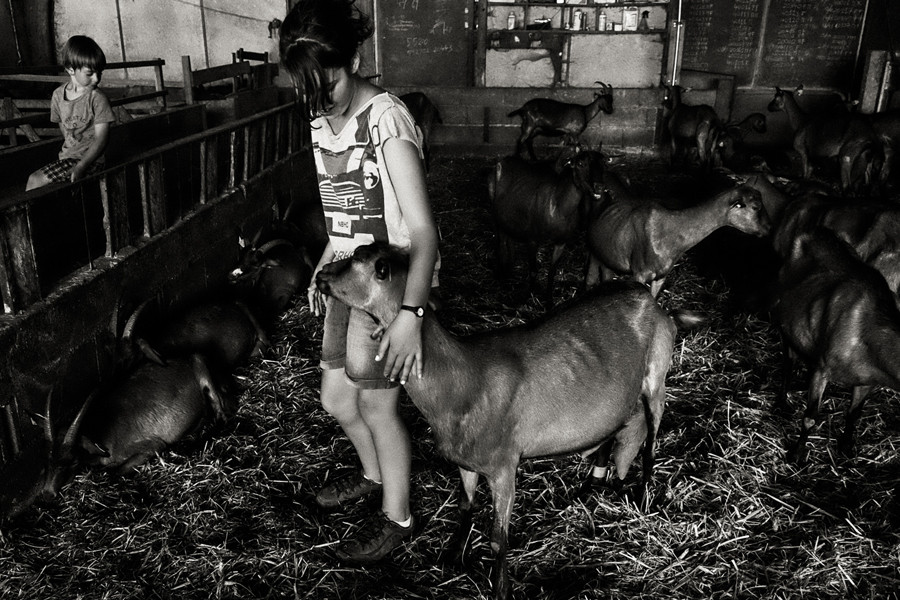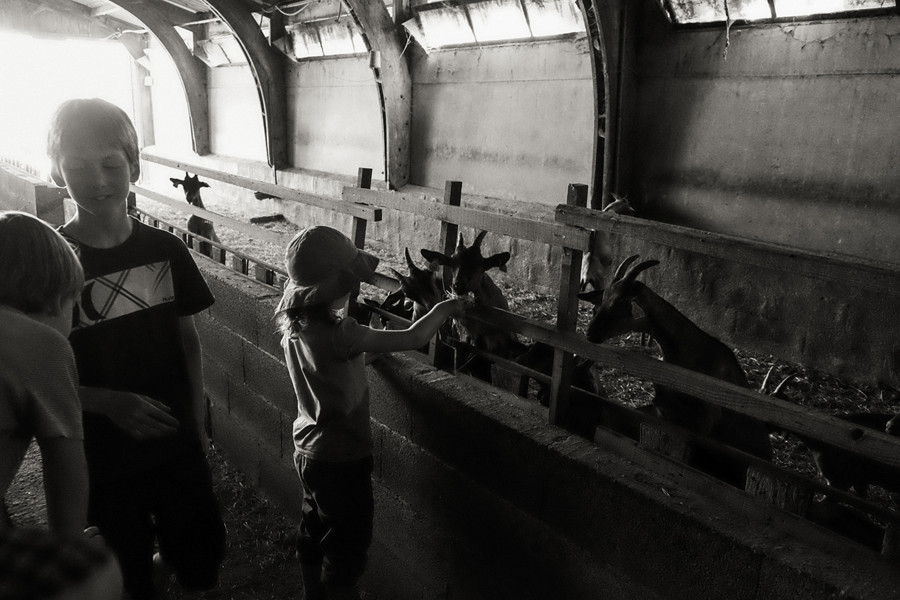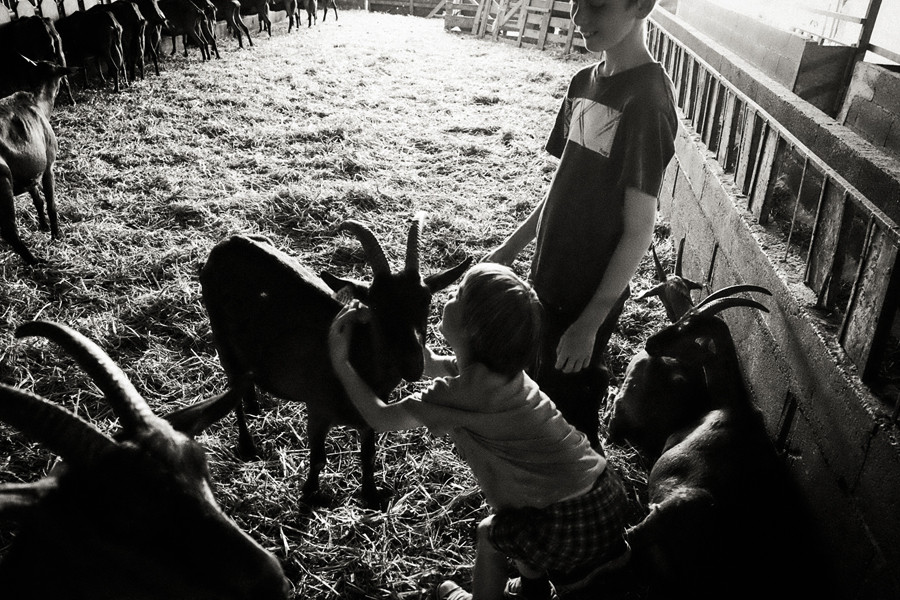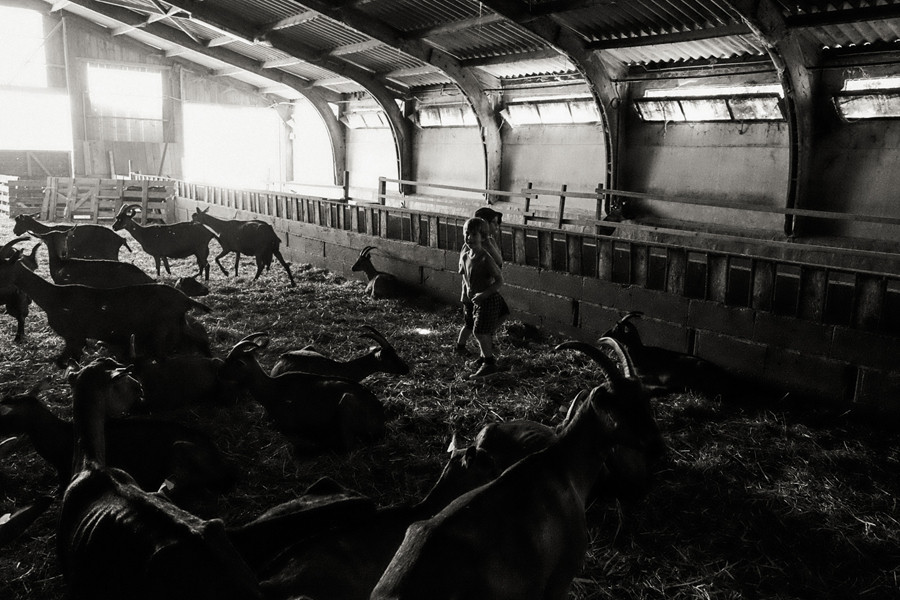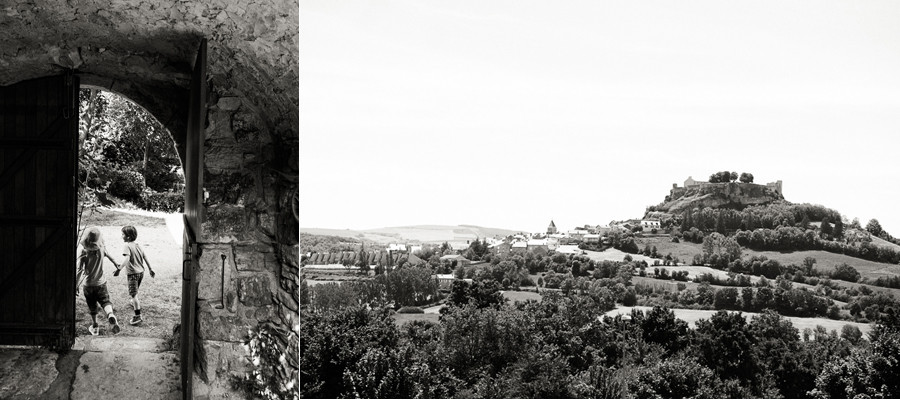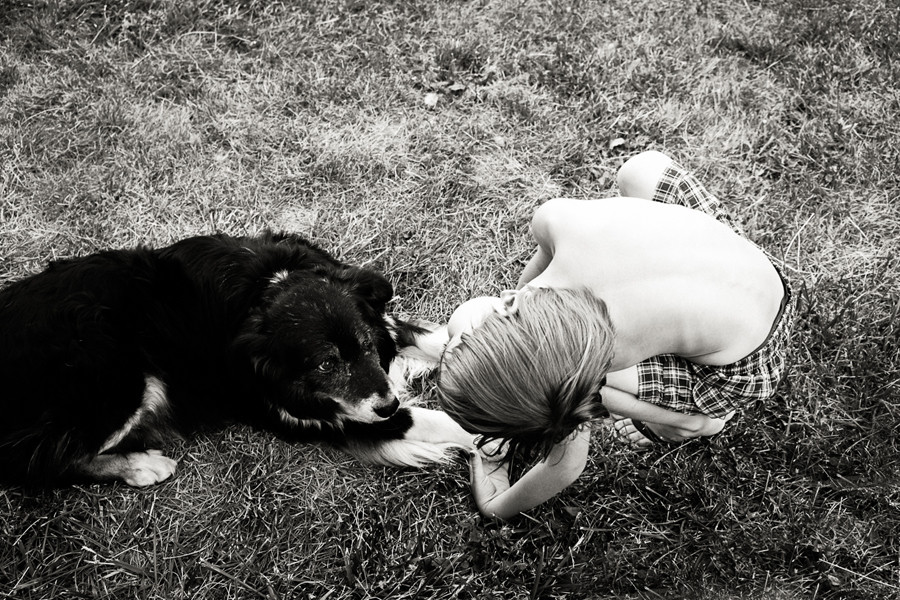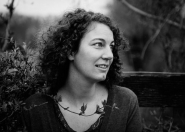 My name is Léa.  I am French. My British husband, Myself and our 3 kids moved to Massachusetts 3 years ago.  I love to travel and see new places.  I have really enjoyed seeing the USA through my French eyes and going back to Europe every summer has been so wonderful.  I love re-visiting places I have known for years and my camera has taught me to see beauty in the most simple and boring things.  An old house in the North of New-Hampshire. Little boats on the Welsh coast. Or simply vegetables on the markets of the South of France.  Find Lea on
Facebook
 |
Instagram
 |
Website
 |
Flickr