"Everything photography to me is about storytelling. Nimes and I met through a small group a few months ago. She is lovely, spunky, vibrant, and joyous – at best.
After dinner one night, we started sharing a little bit of our personal stories. A couple of weeks prior, I had mentioned wanting to do a in-home lifestyle session with her and her little one, Coraline. Hearing her heart paired with her love for Coraline made my mind start turning like a movie reel. So of course that brought us here where milk, coffee, cookies, a rocking lamb, pig tails, laughter, and lots of snuggles are.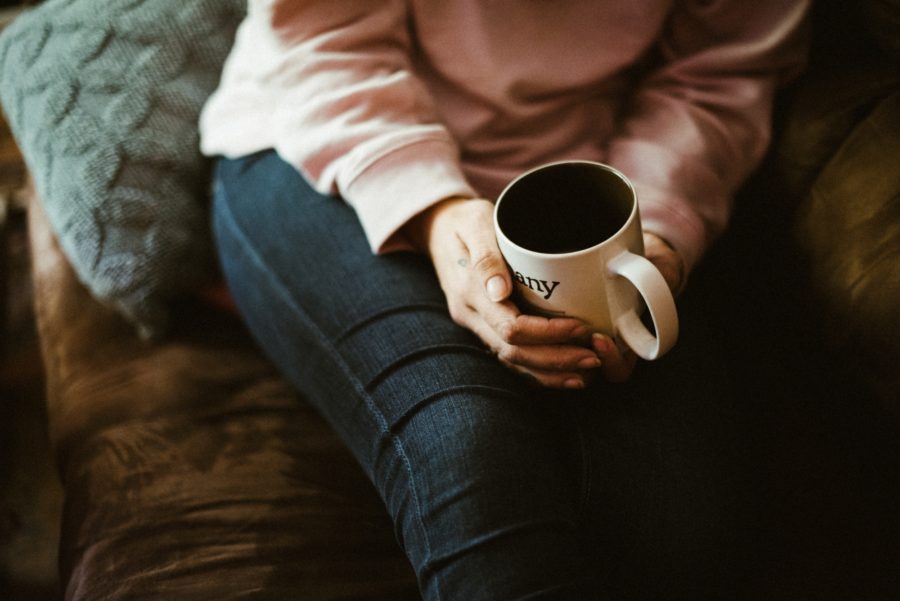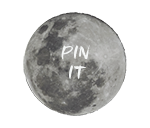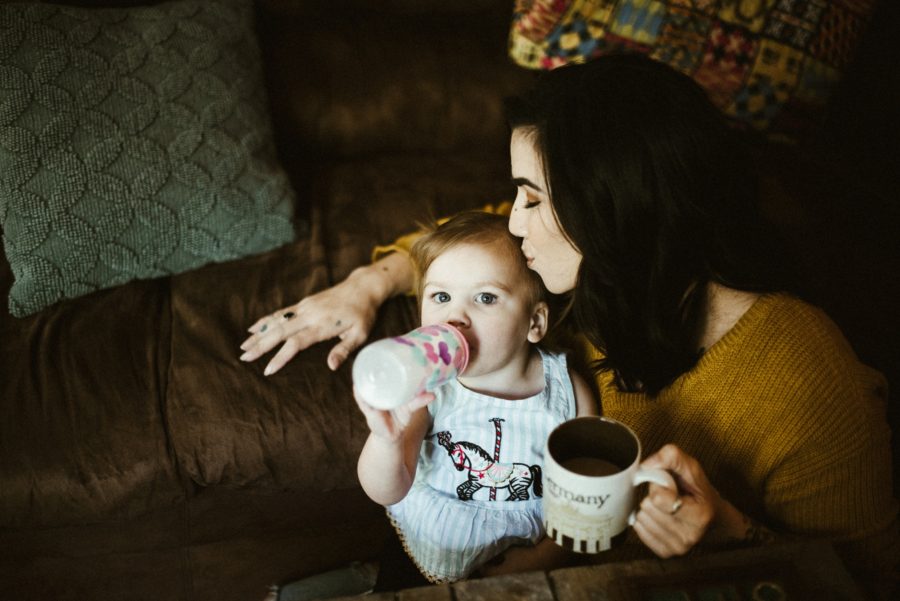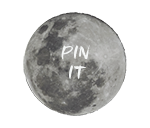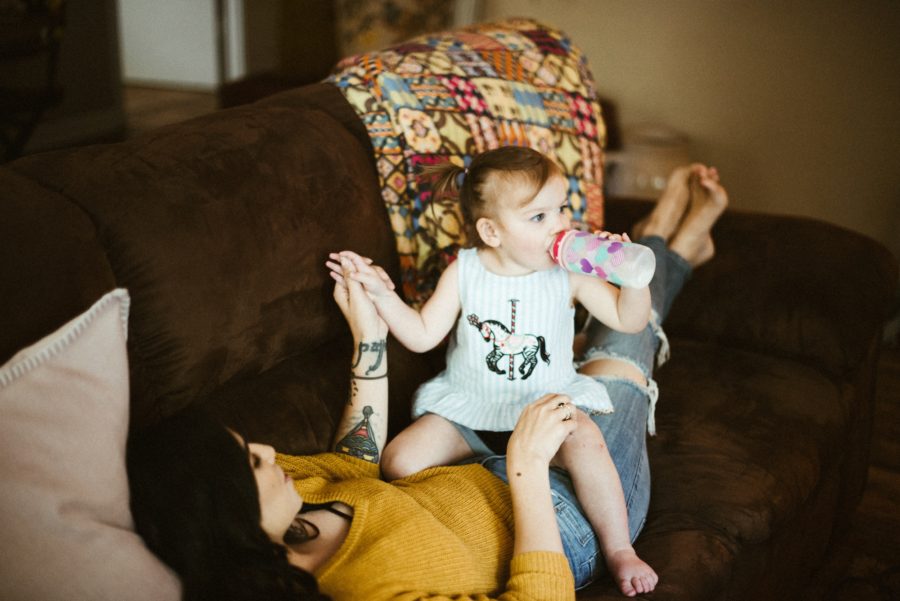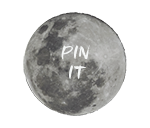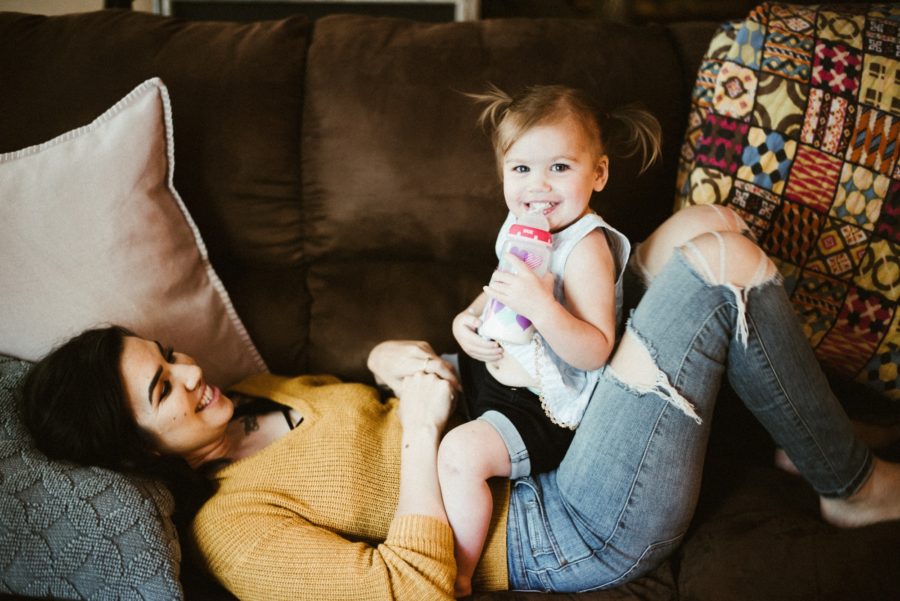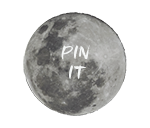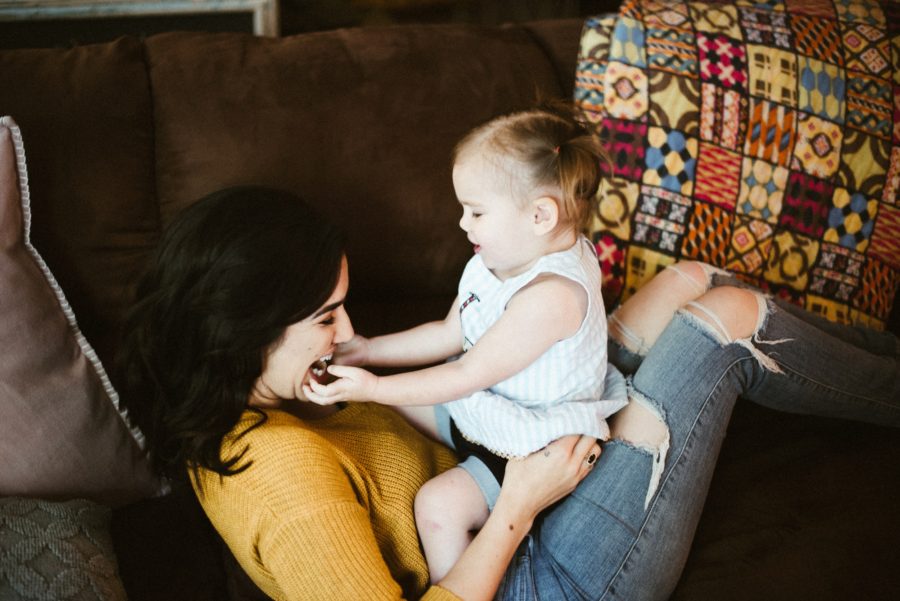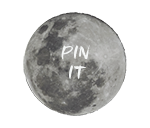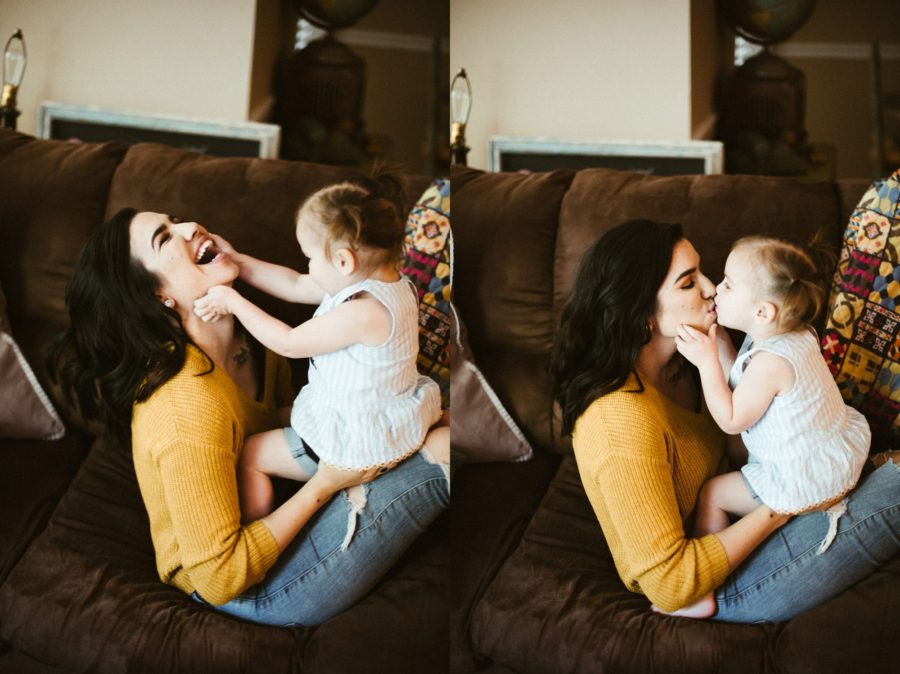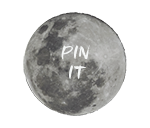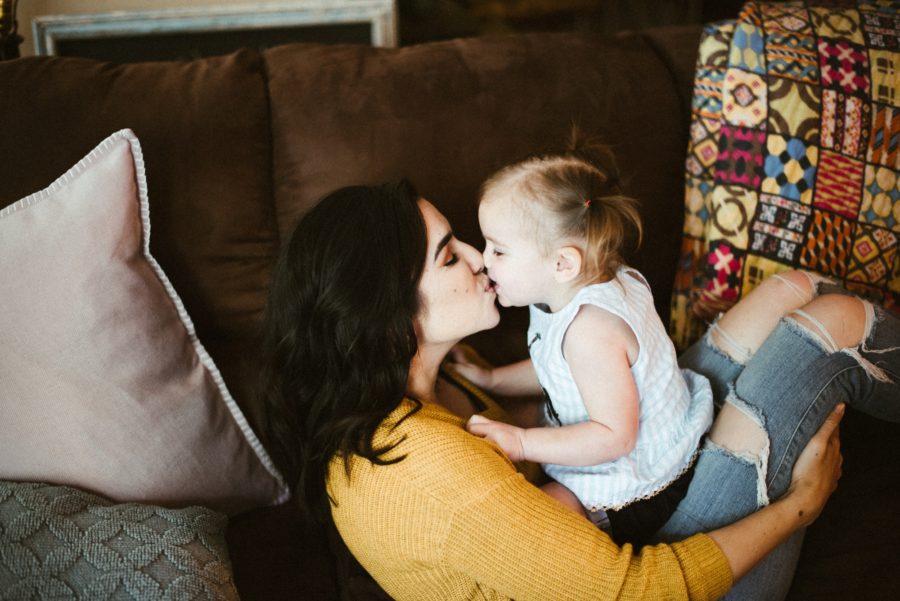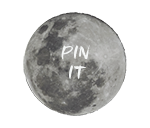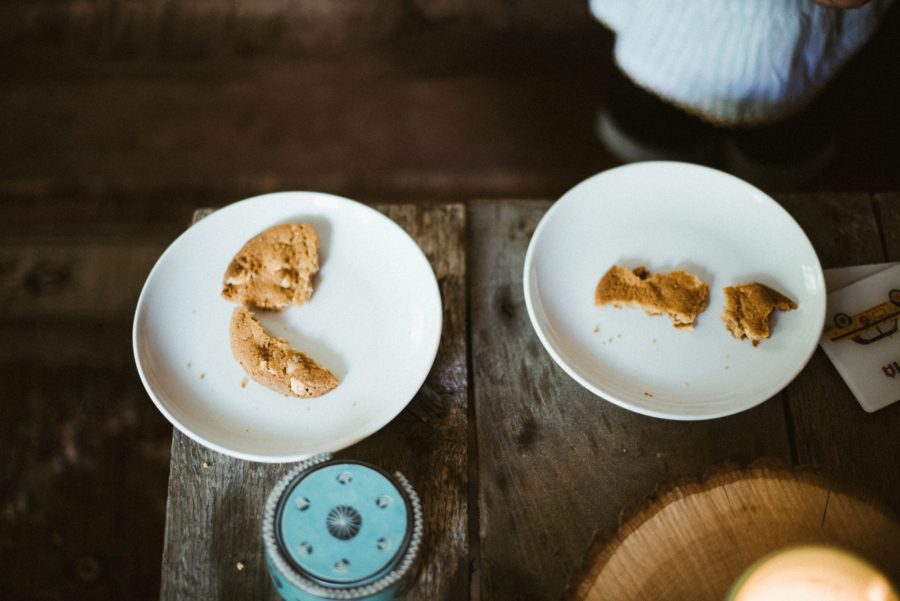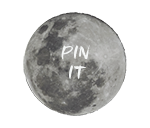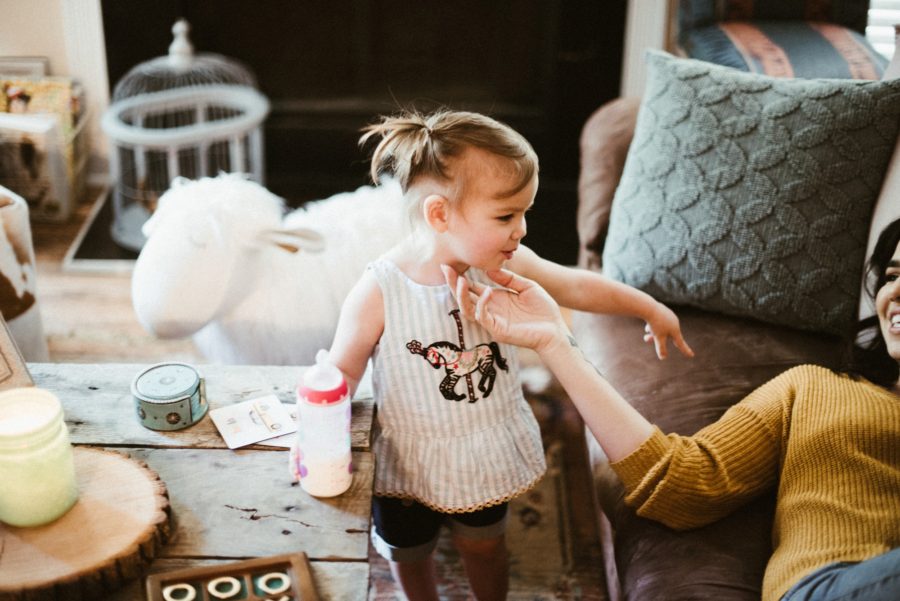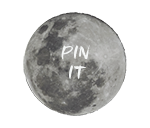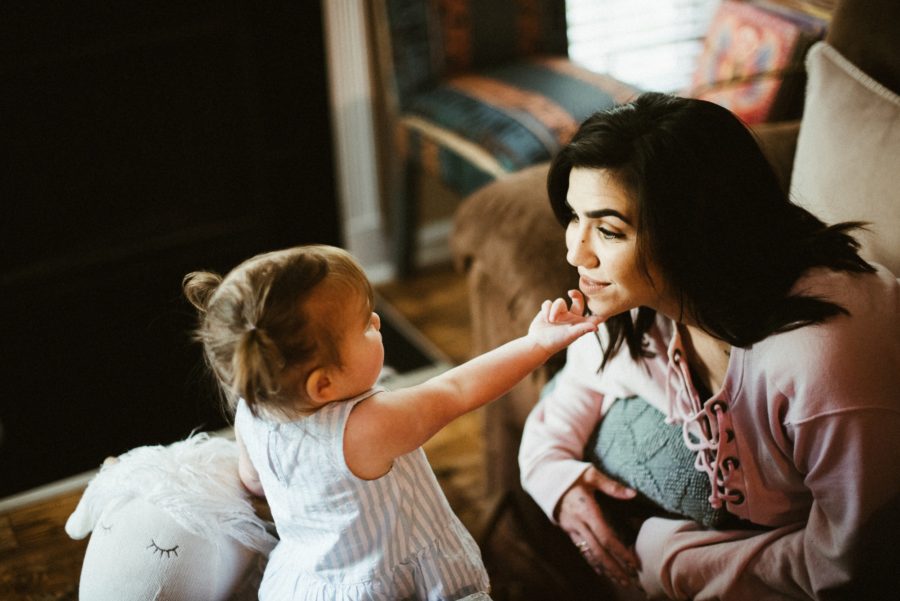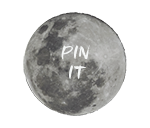 When Nimes and Coraline arrived at my apartment, Coraline was still sound asleep. So, we actually started out in the bedroom with snuggling. This allowed me to get detail shots and focus on so many of Coraline's little features.
After waking, we did milk & coffee, cookies, and a little bit of play time. Then we finished with jumping on bed and just being close to mommy. I tried to be as observant as possible and not get in the way of their time together, so that I could capture honest moments with them.
It's all the in-between stuff that you can gather…squinty smiles, gentle touches, tickles, & showing mommy where her lips and mouth are. Babies grow so fast, you know?
If you are going to give something to someone as a storyteller, give them a day & time they can remember. Create something deeply intimate & special, so that every time they look at those images, their soul is flooded with the emotions and memories from those moments. I promise you'll learn to love & value people and the things they love & value – so much more."
Dakota Argo of Dakota Chasity Photography | Facebook | Website | Blog | Instagram
Artist Biography: Dakota Argo, of Dakota Chasity Photography, is am a full-time photographer currently based out of Birmingham, Alabama. She love Jesus, painted skies, plants, traveling, coffee, & pretty much everything vintage. Dakota is married to her best friend, Jake, who has a rockin' beard. They live in a busy little town on the outskirts of the city with their orange cat, Apple Jack.
Location: Birmingham, Alabama