Journey to Africa with The Archibald Project
By: Ashley Essig of Ashley Nicole Photography
Where does this story start? Honestly, I think it started with a little girl and a dream to travel to Africa. She was young and did not understand her dream, but it was a spark started in her heart that grew as she did. That spark led her at the ripe age of 17 to begin her journey that would take 20 years to complete.
I was a sophmore in high school when I first asked my father how I could travel to Africa.  He directed me to a family friend who had been there and still had contact with some missionaries.  I spent the next year and a half corresponding with a missionary family in Rongo, Kenya.  I would board my first ever plane a week after my graduation from high school in June of 1995, and travel to Nairobi, Kenya and then out into the bush to Rongo, as there were no paved roads led there at that time.  From there I remember every detail… every smell, every sight, every feeling of discomfort, every joy.  It was a long road out to the bush to my new home.  I spent the next 5 weeks feeling homesick and at home all at the same time.  My heart burned for adventure and yet it also longed for my parents and home.  You see, this family did not sugar coat missionary life… they planted me right smack dab in the middle of the biggest culture shock I would ever experience…. and I would have to deal with it, because there was no going home early!  I learned a lot about myself during those 5 weeks… and a ton about the God I was serving, but I would spend the next 20 years feeling like I'd squandered an amazing opportunity.  God would call it a preparation for what He would do in me and through me.
Fast forward to January 2015… By this time I am a wife to an amazing man and mother to 4 beautiful children; not really in the mindset that a jaunt across the ocean is in my near future.  I mean really, how could this 37 year old stay at home mom and business owner do anything but cook meals, wash dishes and try to keep my family and business afloat?  God has a sense of humor, I'm convinced of it.  Sure, my heart would still melt every time I saw images of Africa, but I kind of had resigned myself to the fact that until my children were grown, I'd never have the chance to actually go, right?
In early January of this year, a fellow photographer posted a link to Instagram and a couple who had traveled to Uganda to adopt a baby boy and their posts were all about this journey.  I clicked over and bam, I was hooked. What a precious story of God redeeming an awful event and using it for His glory! Well, through following their story, I found that there was a group called The Archibald Project that was documenting this adoption through photography and media.  "Hmmm," I remember thinking, "that is super cool!" I jumped over to their website and immediately saw that they took teams of folks over for Media Mission Trips and that they had 3 trips happening in the beginning of 2015!  The first one was leaving 2 1/2 weeks from that time… nope.  There was one leaving at the end of February, 7 weeks away, and one leaving at the end of March.  I instantly started dreaming… "could I be on one of those?" As I researched, I felt a tugging at my heart that I had not felt in a very long time… the tug was leading me to the trip that was 7 weeks away.  Totally not possible, right? right? I'll ask my hubby anyway…
When my husband arrived home that evening, the first words out of my mouth were, "so…. we need to talk." My husband immediately asked me what I wanted, as he knows me so well.  I proceeded to tell him all about the Project and my deep desire to apply.  We decided to pray about it and see what God revealed to us.  This was a Thursday and time was short.  God needed to work fast!
So, I'm a signs kinda girl.  I mean I find signs in all kids of ways… songs, movies, random conversations, books.  If I'm struggling with something and I see or hear something that speaks to me, I see a sign.  Well, the next day, my husband and I took the kids to a home basketball game at the high school my hubby teaches at.  WHAT song comes on during warmups?  You'd think something like, "We are the Champions" by Queen, right? Well, what do you know, they played "Africa" by Toto!!!! I about screamed out loud. Seriously? I was sooooo meant to go on this trip! I spent the next 2 days convincing my husband to let me apply, but he conceded on Saturday when, as I was talking with him, I began to cry a cry of passion for going.  He immediately said to apply.  I didn't even know, at the time, where that passion was coming from… I mean, I didn't even know about this all the week before, how could I be so passionate?  God was already doing a work in my heart for the wonderful things he was going to do.
Later that day, I sent in my application for the trip at the end of February.  On Sunday afternoon, I received an email from TAP co-founder, Whitney Runyon, asking if we could Skype interview on Monday evening.  I was floored with excitement!!! Monday night took FOREVER to arrive, but our talk went great and she asked me to join them on the next Media Mission! It was now 6 1/2 weeks till takeoff and I needed to raise $4k. gulp.
The next 3 weeks were painful for me… support raising was slow going and I was beginning to doubt it was possible.  It had come to the point that I had to make a leap of faith.  My travel agent was worried that waiting longer to snag a plane ticket would be costly.  Chris and I both felt that God was in this and would provide… as we prayed, we clicked the purchase button with fear and trembling.  That afternoon, I opened my mailbox to find 2 checks towards my trip totaling $800.  I was floored.  God had known there was a way and he gently pushed us, in faith, to trust.  Within a week, the remaining amounts came in, fully funding my trip.  What an answer to prayer.
I started the long journey from my home in Columbia, South Carolina to Uganda arriving 2 days after starting.  As a team, we met in Dubai and traveled together to Entebbe.  I was excited to meet everyone, but immediately felt a little out of my element as I was 12+ years older than all the other ladies.  I wondered how I would fit in to this group, but we all just immediately gelled into a team and I found each amazing woman to bring her own uniqueness to complete us.
After a long, bumpy, dirty, and hot journey across Uganda, we arrived in the Rwenzori Mountains on the western edge where Uganda meets the Democratic Republic of Congo.
There we would spend the week at a boarding school in a very small town of Bundibugyo.  The people of Uganda call this town "backward"… Bundibudyo, in the local dialect, actually means "end of the road."  For years it was not even accessible by a paved road.  So to put a school here was a really huge thing for this town.  It gave the people hope of what they could become… what their children could become.  You see, many of the teens at this school and in this area are orphans due to violence by militias in this area in the late 90's.  Because of this, one of the big parts of Christ School is their Orphan and Vulnerable Children Program (OVC).  This is why we were here… to tell the story of Christ School and the kind of orphan care they provide.
Our first day was spent without our cameras or iPhones so that we could focus on the teens and their stories.  We met some of the OVC teens at lunch and sat with them in classes the rest of the day.  I remember feeling super awkward.  It was hard to know what to say.  I had a hard time understanding what they were saying to me, but one of the girls asked me to sing and as I began..um, I don't sing.. they all started laughing and the awkwardness melted away.  We spent the rest of the day just hanging out and singing and playing with each other.  It was a really great day.  It was freeing to be without my camera and especially my phone.  I found how refreshing it was to be unplugged and fully present.
Over the course of the next few days, we met more and more of the students and teachers and began hearing their stories.  Stories of pain and loss and how, in the end, CSB saved them from a life of uncertainty.  You see, as an orphan in this part of the world, you have VERY few options.  As a girl, you could be married off at age 12 so that the family could receive a dowry income.  As a boy the future is a little bleaker… it is usually a life of a street kid, always sleeping in random places and begging for food, sometimes resorting to thievery and a life of crime.  There are few that advocate for orphans, but there are ministries like Christ School that are changing that.  These OVC students require sponsorships to complete their studies and go on to University.  Many that do so go on to amazing occupations such as doctors, lawyers, teachers, business owners.  It really dares them to dream big and make the most of the opportunity they have been given.
Images #18, 19, 27 courtesy of Whitney Runyon co-founder of The Archibald Project 
We spend one morning heading into the mountains to visit some of the OVC student's homes and see where they came from.  It was an amazing and humbling experience.  The stories that they told us of the struggle to provide were emotional, but they all ended in a joy of the provision of sponsorship for the children to attend CSB.  I am constantly overwhelmed by the stories of loss and desperation these people hold and yet they are so full of joy.  It is such a reminder that there is a power higher than us at work… I will treasure the time we spent there always.
Images #50 and 51 courtesy of Whitney Runyon co-founder of The Archibald Project
I made it a point to get to know some OVC teens that are still in need of sponshorships… to hear their stories.  It was a heartbreaking, yet joyful experience… to know their pain, but see how they find joy in their circumstances.  These 3 teens are each orphans and are in their first year at CSB.  They each have such dreams of a future and their smiles show that they have faith that God will provide a way.
Image #56 courtesy of Whitney Runyon co-founder of The Archibald Project
Our time in Bundibugyo was so full… full of hard grace filled stories, pain, tears, joy, blessings… as a team, we grew individually as well as in friendships that I am certain will last a lifetime.  I was challenged within myself in amazing ways and know that the waiting 20 years to return to Africa was just the growth that needed to happen for me to be able to hear those stories and love the teens in just the ways that they needed us to.  I will forever have a piece of my heart in that place.  I can't wait to return.
Images #57 and 62 courtesy of Whitney Runyon co-founder of The Archibald Project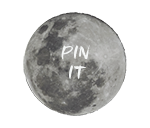 Ashley Essig is a modern portrait and lifestyle photographer based in Columbia, South Carolina.  She shoots in natural light, on location, or in her clients homes.  She also has a studio in the Forest Acres area of Columbia.  Ashley is known for her lifestyle/photojournalistic and detail driven style.  She loves finding the moments of real life and love that you are not looking at her camera, the moments when your family is just being you.  She finds that there is something so wonderful and unique about capturing a part of someone's story in image… those real moments that real people share just being together… the real dynamics.  Families who's love drives them to be better, children that love to play hard and laugh harder, babies with such a rich tenderness and innocence.  Those are the things that make her tick as a person.  Add to that beautiful light and colors, wonderful Southern locations, details and textures, and you can see what makes photography one of her passions!
Ashley Essig of Ashley Nicole Photography | Facebook | Website | Blog | Instagram