Keeping It Fun For The Photographer's Child
By: Karen Osdieck of Karen Osdieck Photography
Just like photographers can feel like they are in a creative rut and like they are lacking inspiration, the children of photographers can also feel bored and uncooperative with the same locations and the same type of poses.  Being a hobbiest and mainly shooting for myself, gives me a lot of creative freedom with my images.
I get the best images of my kids when they are happy about something whether it be a new and exciting location or a fun task I am photographing them doing! So for my contribution article this month I documented our exploration at a brand new location… a cornfield.  Living in the Midwest there are cornfields everywhere you turn!  Both boys were so excited to be there and exploring a new location that they were more than happy to listen to what few directions I gave them.
I captured them in the environment first with no intervening from me before I asked them to stand in a certain place or to look at me!  I was able to get a great mix of lifestyle, environmental portraits and traditional posed images.
Thinking outside of the box as far as locations and new activities based on your child's personality can be a win for everyone!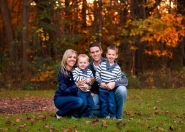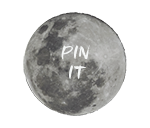 Karen Osdieck of Karen Osdieck Photography Facebook | Website