Stacey Muniz, of Soul Threading, is a lifestyle photographer located in Gainesville, Florida. Stacey is excited to be partnering with Beyond the Wanderlust to share with you her workshop "Kindred Connection: Being Rooted When Photographing Your Subject." When photographing someone there is a communication that takes place – whether it is silent or spoken. This course is designed to improve your communication – from your first client interaction, through shooting, to post processing – you will be delivering more genuine emotions throughout your session. If you are looking to be more rooted in your photography, Stacey hopes you will join her to help find your kindred connection.
PART I
Intro
Inbound Marketing
Be Prepared
Gaining trust
Becoming interpersonal
Harnessing the relationship
Equipment & wedding scene examples
Exercise one and two
PART II
Do your homework
Shoot it – Plan it
The smoke bomb shoot
Exercise three
Go with the flow
Session example
Inquisition
Positive affirmations
Communication skills
Exercise four
PART III
Color + Composition
Exercise five
Step Back – Zoom in
Drama and intensity
Exercise six
Laughter
Touch
Details
Direction
PART IV
Words from past clients
Final thoughts
Materials Received:
117 page PDF workbook
BTS video of Stacey location scouting
Freebies:
One image personally critiqued and edited by Stacey
Exclusive VSCO discount code 10% off VSCO film packs in online store (not toward VSCOcam app) from

Feb 19th – March 19th
Please allow up to 48 hours for delivery of materials after purchase.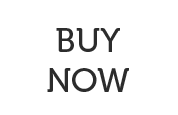 Stacey Muniz, of Soul Threading, is originally from Chicago – a city girl at heart – currently living in Gainesville, Florida. Happily married to a supportive husband, with whom she has 2 kids, Stacy and her husband share very empathetic hearts. They love Jesus, traveling, the adventure, the escape and the beauty. That's where photography comes into play. Nostalgia, documenting life – holding still a memory – is what they've found to keep them sane. Soul Threading is their photography business, and here – wherever that may be – they photograph anything that has love and feeling.
"A-MAZ-ING! Stacey's Kindred Connection workshop reached my heart on a very personal level. "How I feel you" strategy is so powerful! The raw emotions, magical connections, the tools she shares with us that she uses to capture her frames are truly worth exploring. I knew this workshop would be special from the moment it was announced."
"Stacey's workshop is an essential tool in developing your relationship with your subject.  She effortlessly combines her stunning photography with encouraging words, excellent advice, and helpful tips on how to approach your art.  It's not just a workshop – it's a piece of art, a beautiful collection of photos, words, and masterful techniques.  If you're like me, you'll find yourself coming back to read over sections again and again.  I learned something new in every chapter.  Don't miss out on this!"
"Stacey Muniz's workshop "A Kindred Connection" walks you through each phase of planning a session, from first meeting a client to directing them through a shoot and choosing which shots to take, she addresses it all. Her workbook is full of tricks, tips, inspiration, and prompts to really make you think about how you want to approach and build a relationship with your client as well as how to improve your own personal work. Through walk through of her mindset for sessions and her video which shows you exactly how she scouts a location – you leave with this workshop with a better understanding of how to make the most out of your images to benefit both you and your client."
"I adore Stacey's photographs — she is an incredible artist and her work has always captivated me. It is only fitting that she write a book about capturing connections because her work is full of it. This workbook is fantastic! It's filled with incredible images, thoughts, prompts, and processes to show you how she makes it happen, what's important to her, and what's she's learned along the way. It is a little sit down to pick her brain, sign me the heck up!"
"Your workshop is so beautifully done Stacey. I REALLY enjoyed how this workshop is laid out and how it flows together so beautifully. Stacey did an amazing job of really connecting with the reader and incorporating examples along with some insanely helpful exercises. I felt as though I was really learning more about her as a person through how she speaks in this workbook.  Almost, like a sense of calm and great positive energy that flowed throughout.  This is a must take course for all levels of photographers, the wealth of information and tips that she provides is invaluable.  She will give you tips from marketing, to getting clients and retaining them, and most importantly how to really develop a lasting relationship with them!  Thank you so much Stacey for producing such a beautiful piece of art."
"Kindred Connection lit my creative fire. Stacey has opened up her heart and her library of knowledge in her PDF. From exercises to real examples, Stacey gives you every tool you need to not only connect with your subjects, but to connect, and RE-connect with the artist inside of you. From personal projects to different genres of photographic artistry, Stacey is a true teacher, guiding you at every step of the way. Her wisdom is complimented by visionary excellence with an awe inspiring variety images she shares. Stacey takes your hand and walks you through the use of light and shadows, and shows you how you can turn a mundane location into something extraordinary in her video. The workshop has not only given me inspiration for my personal and business work, but has ultimately fed my soul."
"Stacey has created a beautiful workshop that will help you create honest and meaningful connections with your clients and with your subjects. This work book will act as a guide to help you put your best foot forward right from the beginning and it will help carry you all the way through the process. Stacey gives real examples that you can put to work right away; as well as exercises to strengthen your planning, shooting, and relationships. This is a workshop you will not want to miss!"
There was an issue loading your exit LeadBox™. Please check plugin settings.