Lens Flare Love
By: Kelly Jacobi of Kelly Jacobi Photography
'Learn the rules like a pro, so you can break them like an artist.'
– Pablo Picasso
Lens flare is, I think, is one of the most beautiful technical mistakes you can make.
When I am compelled to pick up my camera, in my everyday, it is because I am watching something unfold in front of me that I never want to forget. I want to create a living, breathing memories for years to come. One thing that is very important for me in this process is to make my 2D image come to life. I want to feel like I can walk into my photograph, right back into that moment. Depth and dimensions are essential in order to obtain this tangible feeling. One great way I find I can do this is by incorporating lens flare. The bursting rays of light reach out and pull me in.
Another reason I love lens flare is because it adds an emotional aspect for me. You know those moments that you almost can't put into words, when your heart is overwhelmed with emotion, and you feel like your chest might burst? Lens flare helps me put that feeling into my story. There is just something about the light that is reaching out and encompassing my subject, that evokes emotion.
10 Tips for Producing Lens Flare
When I first started shooting I could not create the lens flares that I craved so badly, so I wanted to share a few of the tips I have learned along the way.
MANUAL
1. I always shoot in manual so I can have full control over creating flare.

SPOT METER
2. I always spot meter but it's especially important when shooting for flares.
FOCUS
3. It can be hard for your camera to find focus with so much light streaming in. Try cupping your hand over your lens, similar to a lens hood, while you are locking focus. Once you have the focus you are wanting, then you can remove your hand to take the shot.
SAFETY
4. Be mindful of your eyes! You can hurt your eyes staring directly into the sun through your lens.
APERTURE
5. You may have to forgo that beautiful bokeh, for the lens flare.  Shooting at 1.4 may still give you some haze and beautiful effects, but if you want the burst and defined lens flare streaks, you are going to have to close down  you aperture. For me I find I get the best flares when I am shooting somewhere between f/8 and f/12; but I've even closed down all the way to f/22.
LENS
6. When I know I want to get great flares, I grab my wide angle lens. It isn't that you can't achieve flares with others lenses but I find it easier with a wide angle lens. I usually have a story I want to tell and I want as much room for that light to stream through. I have had fun with flares using both my Lensbaby optics and freelensing as well.
TIMING
7. You can obtain lens flare anytime of the day, but I find the best time to capture lens flares are the few hours before golden hour in the evening or right after the sun has come up in the morning. The best flares I get are when the sun is at about a 45 degree angle in the sky from where I am shooting.
POSITION
8. One of the best tips I have found for flares, is to find something to help block part of the sun, so the bursts project out from around my subject. I use trees, tops of building, houses, or playground equipment. You can even get lens flare indoors; use blinds and corners of windows or glass doors. If I can't find an object to position the sun partly behind, sometimes I'll try placing the sun in the corner of my frame. I don't always get the rays as defined but it still helps spill the light in a beautiful way.
PURPOSE
9. Be intentional with the lens flare. It's very easy to have flare that takes over the frame or streaks right through your subject's face. Moving around, trying different positions and angles, will help you see how the flares move in your frame with you.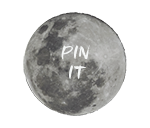 EMBRACE
10. Let go of perfection and just have fun! Embrace the beautiful imperfections lens flare brings.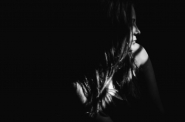 Kelly is a photographer based in Concord, North Carolina, living with her husband and three wild boys. Kelly seeks to record their life in an honest and emotive way. Balancing the mother and the artist /documenting and creating art; she captures each moment not always as they were but as the way they felt. She is delighted by the simple things and believes there is beauty in the details.  Facebook | Website | Instagram