Beyond the Wanderlust and Lensbaby have partnered together to bring you an amazing giveaway for Justyna E Butler Photography's current Direct Workshop: Hone Your Painterly Vision: Painting With Light. For this giveaway Lensbaby will be sponsoring the prize of one Lensbaby Sweet 35 lens. To enter the contest the following options are available to earn points. The winner will be announced on April 12th.
Have purchased Justyna E Butler Photography's workshop yet? Buy it now on sale for $35.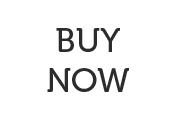 There was an issue loading your exit LeadBox™. Please check plugin settings.