Let's Go Somewhere – Okaloosa Island, Florida
By: Stacey Muniz of Soul Threading
I've decided to keep my posts flowing with the muse of travel, to trigger a passion to go somewhere, purposefully. I share my experiences in hopes to trigger a passion within you, to 'go somewhere' – to live – to just be. Going somewhere effortlessly, with an aim that requires only compassion for fuel. Going on an adventure. Exploring.
This month we had the opportunity to travel as a family to Okaloosa Island. The story and images that I choose to share today tell our story on this adventure but there were many more taken for our friends – and client. I worked a little harder to present some of the photos in a double exposure medium achieved through Photoshop post processing, not in-camera double exposure. I wanted to write a step by step tutorial / explanation to my process, but I will save that for another time. Although, there are plenty of easy tutorials you can find online already, if you felt inspired to try it out.
June 21st, 2015 was a special day and made for a fulfilled weekend. 1 – it was the official first day of summer. 2 – it was Father's Day. And 3 – it was my husband's birthday. We planned on going out of town for this appropriate vacation weekend, so it was to our joy when we received an inquiry from a friend of ours a few weeks back asking if we were free -that weekend- to photograph their family on Okaloosa Island. They agreed to pay the cost of the session, plus travel and lodging and you can't beat that! We gratefully accepted the invitation to venture to this ocean scene that we have not been to before. Apparently it was a vert popular spot for that weekend because there wasn't anything vacant online.
Someone we knew recommended a place to check out and so my husband called and to our luck, there was one studio left. Yes, studio. It was a humble resort right on the water… very humble indeed. There were only two sofa pullouts, a tiny kitchen and a small patio overlooking a docking pier – we were packed in tight to this 200 sq foot sardine can – making it even more real with the salty air and slight fish smell that permeated from the docks. But there was history, you could feel it, and we were making history there as a family, so this is all that mattered. We slept surprisingly well, ate some real good food, went swimming, photographed our friends during sundown and reveled in our time together as a family.
#letsgosomewhere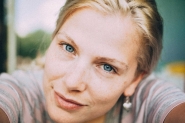 My name is Stacey. I am from Chicago, a city girl at heart. Happily married to a supportive husband whom I have 2 kiddos with. My husband and I share very empathetic hearts. We have lived in Gainesville, Florida since 2011….this is where we rescued our 2 pups off the side of the road. We love Jesus, traveling, the adventure, the escape and the beauty. I guess that's where photography comes into play. Nostalgia, documenting life and holding still a memory, is what I've found to keep me sane. Soul Threading is our photography business, and here, we photograph anything that has love + feeling. Facebook | Website | Blog | Instagram | Twitter