Sales Open May 11th – 20th
Teacher Allie Wilson
Do you look at your children, and wish that life could be that simple again? What if it could? Allie Wilson, of Allie Wilson Photography, explores reliving your childhood with her workshop, In Life Through Their Eyes: Documenting a Childhood They'll Remember. In Allie's workshop you will learn how to photograph your children with intention, while evoking feelings of nostalgia. We have a responsibility to create a legacy for our children. Join Allie in her workshop and help your children remember their childhoods.
PART I
Know Your Subject
Remember your own childhood
Unique children and families
Their world and surroundings
Get in the frame
Assignment one
PART II
Gear and Getting Technical
Using what you have
What's in my bag
Editing and apps
Tips and tricks
Assignment two
PART III
Documentary vs. Lifestyle
Why documentary
Being prepared
Get out of the house
Assignment three
Setting up a shoot
Goals and vision
Assignment four
PART IV
Making a Photograph
Composition
Creative crops
Leading lines
Orientation
Light and shadow
Freelensing
Final touches and editing
Assignment five
PART V
Moving Forward
What now
Let it go
Put the camera down
Print your photos
Final thoughts
Materials Received:
117 page PDF workbook
2 BTS video with Allie on two sessions
1 Editing video with Allie in ACR and PS
Freebies:
$50 off any order at Nations Photo Lab
25% off Erin Hensley's 'Awakening' action set
Pre- session client questionnaire
Please allow up to 48 hours for delivery of materials after purchase.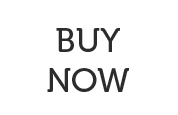 Allie Wilson, of Allie Wilson Photography, is a self-taught lifestyle and documentary photographer born and raised near the beach, in New Jersey. Photography has always been a passion of Allie's but she started getting serious with it after becoming a mother. Her husband, Mark, their two kids Norah and Henry, and even their smelly dog named Noodle, are the ones who inspire her the most. Allie loves creating images not only for her but for her family. Other loves of Allie's are fine art photography, coffee, fresh flowers, mermaids, painting, and the stars.
"This workshop tugged at my heart strings. It is everything that is beautiful and good in love, nostalgia, and childhood.  Allie has done an amazing job of bringing the sentiment and feeling together with the technical side of photography. Reading through this workshop truly made me stop and remember some of the core reason of why I picked up my camera and gave me a way to get back to that. It also gave me new perspectives and ideas to consider when shooting. For the mother and the artist; those committed to telling their families story in a beautiful and honest way – this is for you."
"I would recommend this course to anyone who is ready to create frames exclusively from your memories. Another mind-bending class from Beyond The Wanderlust. Truly groundbreaking. Who this course is for: every mother and artists who create from the heart. If you strongly believe in documenting your life the way it is, creating memories of present, this is the workshop for you. It made me think of all those fleeting moments of the past; that only I will remember. A must buy!"
There was an issue loading your exit LeadBox™. Please check plugin settings.