Sales Open March 1st, 2016 – March 10th, 2016
Teacher Melissa Gray
Melissa Gray, of G Photo Co, is a lifestyle and wedding photographer based out of Seattle, Washington. Melissa is thrilled to be teaming up with Beyond the Wanderlust for her workshop, Life in Motion: Home Movies for The Modern Photographer. As parents we watch our families grow right before our eyes. All too often we have a photograph to accompany a memory about a significant time in our life, but what about the sound of the kid's giggles, or their first steps? This workshop will encourage you to flip your camera into video mode and document your life in motion. Melissa will walk you through how to create a stop motion video, tips and suggestions on composition while shooting, how to cull and edit your own video using Premiere Pro – as well as walk you through how to choose music to enhance the mood of your movie. If you are looking to create life moments in motion, Melissa would love for you to join her to start your life's journey in motion.
Part I
Studying the various types of light and how it impacts your imagery and video
Why motion is important
The ins and outs of choosing music
Finding your focus
What's in my bag
Part II
Turning your photography into mini movies by creating a stop motion video
Camera settings
Editing your photos for a stop motion video in Lightroom
Importing and editing your stop motion video in Premiere Pro
Video demonstration of editing and animating in Lightroom and Premiere Pro
Part III
Camera settings: frame rates and shutter speed
Shooting video: capturing your life
Tips and suggestions of what to shoot, angles to use and how to tell a story
Part IV
Culling your video files
Editing your video together to create a cohesive story in Premiere Pro
Exporting and preparing your video for online sharing
Video demonstration of editing a family movie in Premiere Pro
Materials Received:
109 page PDF workbook
Two BTS videos with Melissa editing for stop motion and video
Freebies:
Please allow up to 48 hours for delivery of materials after purchase.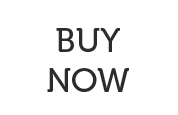 Melissa Gray, of G Photo Co, is a wife to a creative soul and a mother to two feisty girls, who keep her on her toes and entertain her need to constantly have a camera in her hands. Documenting their life is Melissa's passion and creating adventure for her family is her goal. Her love for the mountains and oceans run deep, making the Pacific Northwest the perfect place to call home. Melissa is a camera hoarder, film lover, tea drinker and loves a good game of scrabble.
"Melissa is a phenomenal talent! Is there anything she can't do well?! Her breadth of understanding and wealth of knowledge have been indispensable in helping me to create quality movie projects that I am extremely proud to share. Capturing the movement of life with my camera has not only changed the way I tell the story of our family, but how I see the world around me."
"I met Melissa in 2015 at a photography workshop. I learned very quickly what a genuine, nice, and funny person she is. And then to be wowed by her incredible talent and willingness to share her know how was just the icing on the cake. I am continually inspired by her art and good nature."
"When I first met Melissa, what struck me immediately was her passion… especially for her family and photography. She pours her heart into both and it's obvious in the way that she documents their life together. She approaches photography with an all-in attitude, always pushing herself to try new techniques, new equipment, always learning… always growing. No one is more eager to talk shop (just ask her about her camera stash!) or offer assistance when there is a need. I often admire the way Melissa juggles life with a full time job, her photography business and motherhood – doing it all with such enthusiasm and humility. I am lucky to work in this community with her and honored to call her my friend"