Life Lessons Learned From a Boy
By: Janielle Granstaff of Lens & Beauty
If I were a boy…I would search for the the highest tree I could climb.
While I was up there, I would forget about everything else that's not in sight.
I would relish the texture of it's trunk in my hand.
I would push myself harder in trying to reach the top. And I would try to take this lesson with me everywhere I went.
While I was up there, I would remind myself how we are all one with nature.
How we should all remind ourselves to respect it and protect it.
I would breathe in the harmony of all the colors, and let that harmony tickle through my veins.
I would soak up the sun that bathes my face.
I would let the breeze refresh my soul.
If I were a boy, I would tell adults never to forget what it feels like to climb up trees.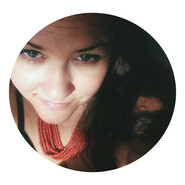 Janielle is a natural light, hobbyist photographer enamored with capturing the fleeting moments of childhood. By using light and details she strives to find beauty in the everyday. Through her photography she wishes to express her feelings as a mother, how she views childhood, and most importantly the things she notices in boyhood that make it special to her.  Her belief that the present time should be acknowledged pushes her to use photography as a means to prove the existence and importance of those little moments that make up our daily lives.