Sales Open 49.00
Teacher Aniya Legnaro
Aniya Legnaro, of Life Photography by Aniya, is a family and wedding photographer located in Barbados. Aniya is so excited to be working with Beyond the Wanderlust to bring you this workshop entitled, "Life Your Way: creating raw, real imagery that is true to you." Life is a series of moments that we will never get back. If an image touches you it was a photo worth being made. In this workshop we will explore what is holding you back from connecting with your subjects in a meaningful way. Aniya will give you the tools to draw out the reality that we long for in photography. She'll share the secrets of eliciting raw emotions from kids and adults and how to edit to emphasize the mood of the image. By the end of the workshop, you will release your fears and create images that are not only beautiful but are true to how you view life.
Part I – Who we are
My story
What I choose to photograph in my life and the why
Identifying your story, and how your life will effect how and what you choose to photograph.
Facing your fears
How to build your confidence first
Part II – How we get there
Lenses
The lenses to use for different situations
Composition
How to compose an image in a controlled, still environment
How to compose an image with lots of movement
The importance of back button focus (BBF)
Light
Using lighting to creative an emotive image
How to find amazing light to draw out emotion with limited light sources
Making great, raw images in flat light
Connecting with your clients
How I choose locations, and why
Preparing your client for their session
How to connect with your client before the session
Questions to ask your client about their lives so you are "in the know"
Finding common ground with your client
Eliciting real emotion from children
How to work with big kids in the "awkward years" to get genuine expressions from them
Using your experiences to connect with adults to pull out raw emotion
Giving you the permission to shoot through the good, the bad and the ugly
Editing for emotion
How to choose your images to tell a true story
Why I choose to edit images in black and white or color
How I edit an image to highlight emotion
Part III  – Your Life, Your Journey
iPhoneography
How the mobile phone frees you
Why the phone the best way to capture your life, your way
Personal Projects
Why personal projects are so important
How to find personal projects true to you
Finding the courage to interact with strangers
Materials Received:
142 page PDF workbook
Behind the scenes video with Aniya during a family session
Video with Aniya culling a session in Lightroom
Video with Aniya editing a session in Lightroom determining a B&W edits -vs- color
Freebies:
Aniya's Client Questionnaire
SoundSlides Plus 20% discount
Please allow up to 48 hours for delivery of materials after purchase.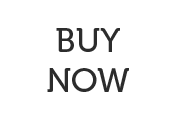 Aniya Legnaro, of Life Photography by Aniya, was born in Barbados but raised in Canada. She's a traveler at heart having lived Toronto, California and Italy; now settled in Barbados with her husband, Matteo and two angels, Ella, 11 and Adi, 10. Aniya's first love wasn't photography, as she is a criminologist with a law degree. Aniya had her first photography session in 2011, and hasn't looked back. Although Aniya is a family and wedding photographer, she has a fierce passion for social issues. In December 2015 she started the Homeless Awareness Project, photographing and speaking with the homeless in Toronto. As an anti-human trafficking advocate, her dream is to teach photography workshops to victims of sex trafficking. Some fun facts: nickname is Nibs, avid surfer, speaks Italian, a horrible dancer but loves it, loves tattoos, favorite movies are the Goonies and Love Actually, favorite songs are Summer Breeze and Man in Motion 
There was an issue loading your exit LeadBox™. Please check plugin settings.