Little Sweet Designs | Photoshop Templates and Marketing Resources for every photographer
WE ARE SO PLEASED TO WELCOME ONE OF OUR FABULOUS VENDOR CONTRIBUTORS, SALLYANN RALPH, OWNER OF LITTLE SWEET DESIGNS TO BEYOND THE WANDERLUST: Go and grab yourself a cuppa and take a moment to learn more about the GORGEOUS easy to use Photoshop templates on offer from Little Sweet Designs. Also, be sure to enter their GIVEAWAY for a chance to WIN one of two $75 shopping sprees to their store (enter at the bottom of this post for your chance to WIN).
Thank you Ladies! I'm so excited to be here today to share with you all the fun things going on at Little Sweet Designs! And because it's Little Sweet Designs' FIRST BIRTHDAY this week, I'd LOVE to offer your readers a 60% discount to every product in my store to celebrate this milestone. Simply enter in coupon code: HAPPY60 at the checkout to take advantage of this great offer (Ends April 11th).
Inside the Little Sweet Designs shop you'll find a little slice of haven filled with beautifully designed Photoshop templates and marketing solutions (that you can use in Photoshop and Elements), to attract new clients to your business and keep them coming back for more. Little Sweet Designs helps photographers with design solutions; think of us as your marketing support service consultant. We provide and supply you with tools, products and know how that allows you to take your business to the next level without the 'designer' price tag.
HOT OFF THE PRESS is our 8-page Studio Welcome Guide. This booklet/magazine design will step your client engagement up a level and leave a lasting impression on your potential clients – booking you without hesitation! This guide will save you time, be informative and help you secure bookings, which in turn will convert into sales and money in your bank account!
This 8-page magazine has all the text written for you and it walks potential clients through expectations and know how when considering your studio for their Photoshoot. It details your packages & pricing information, what to expect before, during and after their shoot with you, handy tips with what to bring on the day, along with a call to action to book their session with you. This is beautifully presented and displayed in the one essential Photography Magazine.
It is recommended you carefully read and amend each section of text to suit your individual needs, circumstances and photography style before publishing.
This guide will leave a great first impression of you and your studio with your client. And it will also increase your bookings and make you look more professional!
To view a sample of this magazine in action on ISSUU, click HERE!
Note: This design can easily be adapted to suit any type of Photography work. i.e. A family photographer, wedding photographer, teen photographer, etc..
"I sent out my first Welcome Guide to a client yesterday and I just heard back today with a confirmed Newborn Booking!!! Yay!! I'm so excited to be able to give my clients a professional looking guide with great information. Saves me so much time be able to email out this to my clients and know that all the answers to many questions are included. LOVE, LOVE, LOVE IT! Thank you Little Sweet Designs. What would I do without you!!" Tash. Adorable Me Photography"
What sets Little Sweet Designs apart is our focus on helping photographers grow their business and achieve greater sales success. Give your business the competitive edge with our fashionable marketing templates, resources and tools that you can use to make additional income with.  It's easy to attract and convert more clients with our gorgeous professional template design & sales generating tools to improve your business.

A little bit more about me:
I'm the creative mind behind Little Sweet Designs and also a qualified and passionate photographer, designer and marketer. I draw on all my passion and years experience to bring you timesaving, easy to use marketing solutions and photography templates, which showcase your beautiful work. My aim is to help you achieve more interest and enquiries to your business, along with generating more sales and profits for your studio business.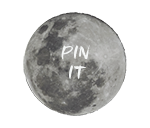 I've been blessed with a beautiful daughter who I spend every available second with, and when I'm not being a big kid with her, you can usually find me sitting in front of my Mac, drinking a hot cup of tea, maybe sneaking the occasional chocolate or sweet and exploring all things creative.
All Little Sweet Designs templates are simple and easy to use; all you need is a basic understanding of Photoshop.
I love supporting my clients with helpful tips, hints, tools, ideas and inspiration for you to achieve your greatest success. Become a part of the Little Sweet Designs family by liking us on Facebook, or following us on Twitter.
And don't forget to stop by the Little Sweet Designs shop and pick yourself up some new marketing tools to launch yourself into 2014!
Little Sweet Designs is giving TWO lucky winners a $75- credit to use toward any product of your choice in the Little Sweet Designs store. Also available while this giveaway lasts is a 60% discount on all purchases to BTW fans!  (Ends April 11th). Oh, and if you're one of the lucky winners of the competition, Little Sweet Designs will refund your recent purchase, up to the value of this giveaway! Very sweet indeed! (or you can grab more stuff – the choice is yours!).
Just use code: HAPPY60 at the checkout to redeem.
Little Sweet Designs / Website / Facebook / Twitter
To enter to win today's giveaway, complete the form below.  You may choose any or all entries.  The winning entries will be validated to ensure that all entry requirements were completed.  Good luck!