Mommy & Me Session: Sara + Juniper's Story from Jayde:
"Sara contacted me about doing a Mommy and Me session for her and her daughter Juniper. She wanted something natural and colorful. I immediately knew the perfect place and we began to plan! Their outfits fit the backdrop exactly how I had pictured. Juniper ran around and Mom followed while I was capturing everything. You can just hear Juniper's sweet little laugh in the pictures and feel mom's love for her sweet little girl."
Jayde on Motherhood:
"Motherhood is the reason I am a photographer. Motherhood is the essence of what life is about and I love being able to capture the love and raw moments between a mother and her child. I want to remember every moment, good or bad, of being a mother myself so I try to photograph everyday moments of my own kids to capture the magic of their childhood. When I get the chance to do the same for another family my heart is so happy."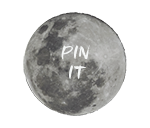 How has motherhood changed your outlook on life? 
I was a little older, in my early 30's, when I became a mother for the first time.  I realized in a single moment, holding her in my arms in that hospital room, that I had been missing out on something so big, so important in life.  All the things that had seemed significant before (image, possessions, etc) paled in comparison to the adventure that was about to unfold.   I knew that this would be the most important thing I would ever do, loving and raising and teaching this child everything I could.  Something else I realized was that SHE would teach ME so much, probably more than I would ever teach her!
What are your favorite moments of being a mother?
There are so many!  Probably watching Juniper learn something new, and appreciating her mind, which seems to soak up new information faster than I can tie my shoes.  Also, watching her enjoy the same things I did when I was a child.  It's such a gift that we get to relive our childhood through our children.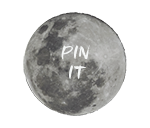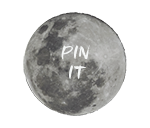 How has your mother helped form the mother you are today? 
My mother passed away too young, before Juni was born.  I wish she were still here so I could tell her "now I understand, now I know how much you loved me."  Because that is something you can't know until you have a child; that powerful, pure, endless love.  I also wish I could tell Mom "sorry for all the terrible things I did!"  Haha.
What are three things you hope your daughter takes from you to mother her child? 
1)    Let your child be whoever he/she is, and encourage their strengths.  We all have strengths and weaknesses, that's what makes us unique.
2)    Be kind, teach kindness, and seek kindness.  There is too little kindness in the world, and we can all be the remedy.
3)    Children learn so much more from observing your behavior than from being told over and over.  So be a good person, take care of yourself, and never stop learning new things.  Hopefully our grandchildren will become the kind of people we can all admire.
Artist Bio: Jayde is a lifestyle/family photographer, who strives to capture raw moments in her sessions and in her everyday photos. Her mission is create photographs that are memories, not just ones that are a cute outfit and a forced smile. Jayde wants her clients to leave a session feeling like they have captured memories that they will be able to treasure forever.
Location: Cottonwood, Arizona