Mother's Day – it's a day that unlike most mothers, I dread. I know as shocking as that seems – hear me out.
For days, if not several weeks leading up to Mother's Day, social media turns into a parade full of all the fine gifts people receive. The hottest gadgets; a trendy bag; beautiful jewelry. These gifts usually are accompanied by words to again express how amazing their family is. All the while reminding you of the amazing high fives and hugs you'll receive Sunday morning.
Is Mother's Day about gifts and being able to brag? No, of course not.
But when did Mother's Day have to turn into such a show? I know that with social media we have the ability to instantly show off our new prized possessions. We no longer have to run into someone at the grocery store or post office to show off but can do it easily with our fingertips. But should we? I can't be the person to determine that but what I can establish is this…
Every year at this time my body decides to have a reverse depression effect, almost as if winter is saying, "noooo, come back!" I know. My body is amazing. So when you couple the fact of my emotions going into the negative zone, plus every Sally, Jane and Suzy on Facebook bragging – it isn't hard to see how Mother's Day is depressing for me.
I know right about now you are thinking how ungrateful I am for my family. And I can assure you, I am not. I love my family. I love all the little cards I get. The new plants that stay alive for exactly 21 days. I love and keep them all in my memory box. But I think we can all use a little reminder that we don't have to receive gifts to know that we are loved.
On with the rest of our day..
In typical fashion we spent this Mother's Day together, with great food and beautiful weather. Something about this day goes perfectly with grilling and playing ball outside. We usually host Mother's Day at our home but this year things were changed up a little. With the renovations in the kitchen, it might not have been that bad of an idea anyways!
The kids got up late, like normal for a Sunday, so with a later breakfast time we decided we would spoil them with an ice-cream-for-lunch surprise. Pretty sure that even if it wasn't Mother's Day, I would have still been their favorite person of the day anyways!
After ice cream the kids explored into the cabinets at my parents and found lots of goodies. Sparklers – that were so old I was surprised they still lit! Good luck poppers – from a past Christmas, which the kids were happy to help get rid of.
No matter how many times the kids look through binoculars, they always seem to line them up wrong. And it cracks me up every time!
I think we might have to start calling Landon – snaggle tooth!
I don't understand how but Grady managed to get ice cream on his elbow. Apparently a snack he was saving for later.
While the boys were playing baseball outside, and Alayna was enjoying games on Nana's kindle, I decided to play with my new prism. I still don't have "the look" down yet but I am starting to figure out what I do and don't like.
Off to another house and another place to play ball! Grady is ready for yet another season of soccer. We ate and had a wonderful meal but then it was time to let Alayna open her birthday gifts from a few weeks ago.
With each gift we had Alayna guess what was inside and of course knowing her mawmaw, she said clothes.
Alayna: "I was right! More clothes!"
Raiding the candy jar like normal!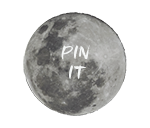 Since Easter Alayna has been asking for a Shopkins umbrella. She had saw one at Kohl's and was very sure she needed that exact toy. Two months later, my mother in law was lucky enough to find one of the last ones at a Kohls's! I thought for sure Alayna would be out of luck. So on this next gift we had her guess, knowing she wouldn't guess the umbrella. I can't remember now what she guessed but her reaction when she opened the side was perfect.
To say she was happy would be an understatement!
Apparently no one told her it was bad luck to open an umbrella inside.
She was so happy that she didn't check to see if there were more presents!
But of course – Shopkins sunglasses!
Of course, Jones needed to be protected from the rain too!
More attempts at getting a prism shot I liked.
Overall our day was wonderful. It ended with baseball in the front yard, followed by lots of hugs good-bye. Another Mother's Day in the books.
xoxo,