Some of the questions that I asked the models who participated in my "the beauty of motherhood" project were, "What do you love about being a Mother? What brings joy to you?" The reason that I asked these questions was to help mothers pause and reflect on why they love being a mom. It is not always easy to feel this joy about motherhood when the washing is piled up, the kids are fighting, and dinner needs to be cooked. This everyday noise can feel overwhelming. The question and the answers have also helped me. As they are reminders that the love we feel in motherhood is truly beautiful.
A little more about the beauty of motherhood project:
The beauty of the motherhood project was an idea that was bouncing around in my head for a while. The seed was planted when I stood in the kitchen talking to our Nanny. At the time, we lived in Brazil, and even though I was not fluent in Portuguese, I knew what she was saying. She was concerned about her son and unsure of what to do. It hit me that no matter what our culture, where we live, or our social position, we all want the best for our children. When we returned to Australia to live in Sydney, I decided to start my project. My goal was to capture 20 mothers by Mother's Day. I have achieved this goal but plan to continue with project, as it is something that I am truly excited about.
Rebecca: This is a tough one, there is so much to list. I love how my children have taught me to be a better person, to be patient and more accepting of the world. I love the unsolicited cuddles and kisses my children give me, just because. I love how my daughter and I can belly laugh over the silliest things, and it doesn't  matter if no one else finds it funny. In return, I know that I am the most important person in their lives. To someone so small I am their everything!
Georgia:  I love being the teacher to my son , teaching him how to smile, kick and touch. As he gets older it will be to talk, crawl, walk, climb and read all the fundamentals of life.  You soon realize that moms are the biggest influences in teaching children – teaching them life! After becoming a mother, I learned how much my own mother does for me and I am forever grateful to have had such a wonderful woman as my mom and my best friend. 
Justine: What do I love about being a mother? I love the closeness, it is a bond that can't even be described until you experience it.  I love that I am responsible for shaping and guiding these beautiful little people.  I love that when they are not feeling OK one hug from me can make everything better.  I love watching them grow and develop.  I love when they see joy in even the smallest things. What brings joy to me? When they feel happy and safe.
Melissa:  Being a mother is tough work. I work part time as well, so my life is crazy busy! I love watching my boys interact with each other, especially the older kids with our youngest – it's beautiful. I also love watching them grow, develop and learn new things. I love seeing them try new things and getting excited that they 'can do it'!! I especially enjoy the cuddles, kisses and I love you's, and who doesn't love the look on all 3 kids faces when they are tucked into bed fast asleep finally at the end of the day!
Michelle: What I love about being a mom is that I can enjoy my children as much as possible, spoil them as much as I can and be part of a wonderful family that I am so grateful for. The most joy I get is when I get lots of cuddles and kisses with lots of 'I love you mommy.'
Katy: What I love about being a mother is watching my children develop their own little personalities, finding out about them, and watching them blossom into little people. I love seeing them play together, laughing together, especially when they are doing something as simple as jumping on the trampoline, or chasing each other in the backyard. Also, I love the rare quiet moments, one on one when when we are having a cuddle and we tell each other how much we love each other.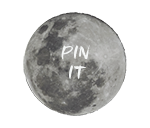 Sophia: I love the endless, unconditional love they bring to my life, the special smiles and excitement when they see me. I love having the privilege of seeing them grow up and develop from little babies into boys before my eyes. I love seeing the bits of my husband and me in their growing personalities. My life felt meaningless before having my babies!
Heather: Everything! It is such hard work and at times brings tears to your eyes, but they are quickly brushed aside when watching all the new tricks and things they learn. Seeing her giggle away whether I'm tickling her or she is having a random conversation with the dog, just knowing she is happy and healthy. And I love when she shuffles as quick as she can on her bum when I pick her up from daycare each day. It's nice to know that even after the fun she has all day, it's still exciting to see her mom. 
Jenni:  This is a big question!! I love all the simple things obviously – the sound of my son's laughter when I tickle him and my little girl's chubby feet. But I love the more complex things too – how my relationship with my husband has changed in many positive ways since we've had children, how I have changed as a person and a woman – for example, I think I'm more driven and committed and also more accepting. I make sure I take time regularly to appreciate how lucky I am to have healthy, beautiful babies as I know how many women aren't so fortunate.
Sarah: It's the unconditional love that comes with being a mother, it's something I never knew I could feel until I had my kids. What also brings me joy, are the little moments I get to spend with each of them, their little arms around my neck, the time before bed reading a book or snuggling on the couch.
Cindy Cavanagh of image421 photography | Facebook  | Website | Instagram | Google+
Location: Sydney, Australia