By: Léa Jones of Léa Jones Photographer
Back in 2013 I did my first 365, shooting and posting every single day was the most growing experience ever.  I had no idea that I didn't have a clue about photography when I started. I still don't have a clue but at least I know that I don't and I know how to change my settings fast.
Shooting every day was hard, having to post every day was even harder, and I hated posting photos I wasn't happy with.  About half way through the year, a friend in the group made a comment that stayed with me.  It was a photo of my little boy on the beach and she said, "I love the way the light falls on his hand." I had never thought about the way light falls – I know duh! I told you I have come a long way – and it opened my eyes to light.
The second half was much easier because I started to have more of an understanding of light and being able to see it.  My growth is mostly due to the lovely ladies in my group who were always so encouraging, and would point out the stuff I got right and never mention the bad. It kept me going.  We are still growing our photography skills as a group, and the friendships we have developed are very dear to me.  We have grown as a group and from time to time we explore different aspects of photography, and it almost feels like we grow together, and push each other forward.
In 2014 and 2015, I continued but I wasn't posting daily, I was only posting photos I loved, and so far in 2016 I have been posting everyday, and again I really struggle when I don't get something I love.  I don't think I will capture something I love every day, but while I am trying to capture what I learn and I push myself.  I learn about light, about composition, about framing, about where to position myself, what to keep in the frame, and so on.
I want to encourage you that if you want to learn and you don't have the finances to take workshops or classes as was my case, shoot as much as possible, observe and learn.  You will get there, and then you'll still feel like you didn't.  I don't think I will ever feel like I have arrived, as I have so much to learn still.  I am working on my composition, framing and layers at the moment and it's stinking hard!
I wanted to share one of my victories this month.  In 2013 I went ice skating on the lake for the first time and it was exactly as magical as I imagined it.  I tried to take photos and none of the magic I experienced on that lake was translated into my photos. Every year after that, I tried again and again, and this year I finally feel that I captured some of that magic. I believe shooting day after day has been the greatest factor to me being able to capture the emotions I felt when I was skating on the lake at sunset with the my kids. I hope you can feel the joy, the freedom, the fresh air, the great outdoors in these images.  Isn't that the purpose of photography – sharing our emotions.  Hope to grow so much more in that area.
Until next month,
xxx
Léa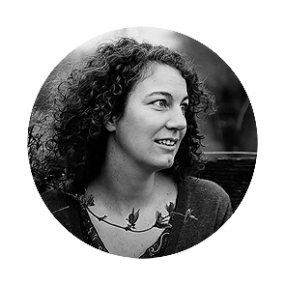 Léa Jones
Léa Jones Photographer
Léa Jones, of Léa Jones Photographer, is a French photographer out of Massachusetts. Lea moved to the United States three years ago with her British husband and three children. Lea loves to travel and see new places through her French eyes. Every summer Lea travels back to Europe and she loves revisiting places she has known for years.