On the Island of Anglesey, North Wales
By: Léa Jones of Léa Jones Photographer
When I started my photography journey I was only interested in photographing my children, but I found that as I started to grow, I wanted to photograph their environment more and more.  The children love looking back at places they visited and remember the experience and jump right back in that location.
Taking images of landscapes, places and just "things" was definitely a learning curve, and I have only really started to enjoy it since I started to shoot film.  The color and grain seem to add depth and life to the images. 
I've always wanted my photos to convey an emotion, and I have found that really hard when shooting landscapes or stills.   I started analyzing photos that I loved, and realized I loved simple landscapes.  I wanted to convey peace.  Being out in nature always gives me a huge sense of peace, freedom and quietness (even with 3 children who are never quite as quiet as I would like), so I set out to portray that.
Every year I get to visit my mother in law in the United Kingdom.  She lives on the Island of Anglesey in North Wales. It is definitely a holiday destination for the English, but there are still so many wild areas, and it is incredibly beautiful. Year after year, I try to document these moments as best as I can, and every year I see my photography change and I come home with different photos that tell the story of our time there. The photos are always full of fun, sun, wind, rain, ice-cream and picnics.
The photos I want to share this month are part of our story and our yearly trip to North Wales.  The photos are not perfect, I have learned to embrace imperfection, it's part of the fun of shooting film. Loving my imperfect photos helps me realize that it's about the moment, the memory, the feel & the emotions.
The portrait of my girl is not perfect, focus fell on her hair and not on her eyes, but I love it even more for it.  It emphasizes how the wind and water messed her hair up, and it portrays the utter joy she experiences when she plays in the freezing cold sea of North Wales.  It is probably my favorite photo of the whole summer.
These were shot with my 35mm SLR Pentax on Kodak 400 and kodak Portra 400, developed and scanned by the FIND lab.
Thank you so much for reading and looking,
xxx,
Léa.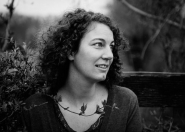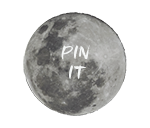 My name is Léa.  I am French. My British husband, Myself and our 3 kids moved to Massachusetts 3 years ago.  I love to travel and see new places.  I have really enjoyed seeing the USA through my French eyes and going back to Europe every summer has been so wonderful.  I love re-visiting places I have known for years and my camera has taught me to see beauty in the most simple and boring things.  An old house in the North of New-Hampshire. Little boats on the Welsh coast. Or simply vegetables on the markets of the South of France.  Find Lea on
Facebook
 |
Instagram
 |
Website
 |
Flickr