Part 1: A West Coast Adventure
Rebecca Wang of Rebecca Wang Photography
I'm going to take you on a 3 part journey of our recent family trip. There are so many things I have to talk about, and of course, a million photos that I don't think I could fit into one post – even if I tried.
We recently took off on a 2 week camping adventure up the west coast.  Our first night we drove up to San Francisco to stay with my Uncle and Aunt.  We love to try and visit whenever possible, so this stop was a must.  We ate some fantastic pizza cooked on the grill, and the boys ran around acting like super heroes, while wearing their blankets as capes and wrestling, naturally.  Oh, and I can't forget to mention their new hanging hammock chairs, they were a big hit with the kids.  This was such a perfect stopping place for us for the night, before we began our big camping trip the next morning.
Our first leg of the trip was to Fort Bragg, Ca. We stayed at a campground that was about a 3 minute walk to to beach.  There were hikes everywhere, but our favorite was the hike up to the Russian River Waterfall.  It was a bit of a trek, especially with a 3 year old, but I pretended that I put magic energy powder into their water. So of course they drank their entire water bottles on the hike back, with mini sprints along the way.  Thank God for magic water. 😉
During our stay here we also went on a hike around a lake, played at the beach, had GO FISH marathons, went on some beautiful nature walks, came down with the stomach flu (insert sad face here) and discovered banana slugs, which according to my son, "were the most hugest thing ever!" My son also lost his other front tooth on this part of our stay, all in all he lost 2 teeth during our entire camping trip, and one right before we left.  Let me tell you, trying to sneak money under a pillow, in a tent, is no joke. haha. Best tooth fairy award surely goes to me.
Those 3 days were pretty fantastic and extremely peaceful, but we were so excited to head on to our next adventure.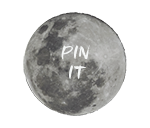 Our last morning at Fort Bragg we made a bacon and egg breakfast and headed on to our next part of the trip, the Redwoods. I was SOOO excited to go here with the boys.  My kids are like monkeys, they will climb everything, and even if they can't, well, they will fall trying – so this place was just a little slice of heaven!  We got in mid afternoon, and let me tell you, the heat was crazy.  If you've ever been to the central coast, then you know we are extremely spoiled with beautiful weather most of the year.  We also complain when it gets above 75 and freeze when its below 45.  I know, it's annoying. haha.  So like I was saying,  it reached into the 100's on both days of our stay, so as soon as we set up camp we were on a mission to find a body of water.  We discovered a hidden path that led down to the Eel River, and we had the whole thing to ourselves, and it was gorgeous!!!  The boys kicked off their shoes, swam, and tried to catch fish like real men do, with their hands.
The second day in the Redwoods was a little rough, this was the day I discovered Atlys' stomach bug was contagious.  Meh.  100 degrees, camping, and being sick was no joke, but like a champ I sucked it up and we found some gorgeous trails that the boys just loved.  Later that day I slept in the tent, and Jason took the boys swimming again.  When he got back, we took a little scenic drive and found the cutest little coffee shop that sold the best smoothies of our life, we also went to the store to pick up some wine, to drink with our oh so fancy camping mugs, we kept it really classy on this trip. haha.  Since it was so hot, we were able to sleep with the cover off, so when we woke up, we had a view of 3 redwood trees towering over us.
This part of our trip was truly magical.  Driving down avenue of the Giants, with our windows down, filtered light shining on our faces, and just breathing it all in, are memories I will forever hold in my heart.  The looks on the boy's faces when they first saw the Redwoods, and driving through the tree trunks, was absolutely priceless.  I'm so excited to be able to share this with you all, and even more excited to blog Part 2 of our trip, our adventures in Oregon. Until then I will leave you with another little gem of a photo of the 3 handsome guys in my life. <3    Stay tuned….