Rainy Creek Inspiring Family
By: Desra Ramey of Desra Ramey Photography
Over 2 years ago this family won a free session with me and I'm so thankful they did because I truly love this family!
When Amanda booked her session back months ago, I knew we had to do something fun. When I talked to her about a creek she was ALL in! It had rained all morning so we weren't even sure we would be able to do the shoot. We had about an hour window where the rain stopped and it gave us the perfect opportunity to shoot. The girls had a ball! Throwing rocks, splashing each other, and I even caught dad dancing with his oldest down on the other end of the creek. It was just a day full of fun!
When I asked Amanda a little about them, and their life, she gave me some goose bump answers. "God had his hand on our relationship. He took us from a miserable state and gave us each other," she told me. "After 14 years of marriage, God brought us to him, opened many doors, and because of him, We've opened up and church."
They inspire so many, and I'm one of those people that they inspire. I'll be forever grateful that they won the free session 2 years ago because if not our paths may have not crossed.  The love they share is indescribable. The love they have for their children is inspiring. I am so thankful I get to be apart of watching their children grow and am able to document it through my lens.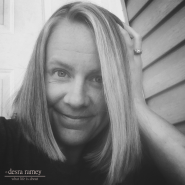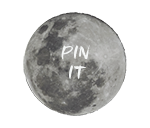 Desra Ramey, owner of Desra Ramey photography, is located in Kingsport, TN. Her passion is lifestyle, documentary style photography. Desra is married to the most amazing man on the planet now for 10 years and he is her biggest fan! Together they have 4 children, all girls, under the age of 10. Desra loves photography more today than she ever has. Its apart of her soul, her heart, and her love. Desra feels very blessed and honored to do the job she love so much.