Stephanie Panagopoulos
Orland Park, Illinois
What is currently in your bag? And what is your favorite lens?
I'm keeping things fairly simple! I always have my Canon 5D Mark II as my main camera body, along with that I'm stuck like glue to my 85mm 1.2L. It's simply the best! I just adore the look it gives each and every one of my photos. It's magic! I also have the 50mm 1.4 & 85mm 1.8 as my "back up" lenses.
Your photography is known for your rich and bold colors. How did you come to that editing style and do you mostly hand edit?
I think that the key to my rich colors happens not only in post processing, but also my shooting style. I tend to purposely underexpose my images, sometimes by 2 full stops! I love super quick shutter speeds while shooting at very wide apertures. When it comes to editing, I primarily hand edit my images. I love to utilize custom curve adjustments & use lots of layer masks to really define segments of my images, one at a time. I suppose I finally came to this particular style of editing/shooting just over a year ago when I decided to do away with majority of my actions I was using, and just hone in on what MY style was. Hand editing my images has made a huge difference!
What would be your favorite action set out right now?
As much as I don't use them as often as I used to, I definitely still LOVE to try out the latest & greatest to add a fun extra added "oomph" to my images! Currently, I am really loving Nine Lives Photoshop Actions. They have a great film quality to them which I really enjoy!
How do you find clients that are a perfect match to you and your style?
When it comes to finding "your" client – the one that suites your style, understands your attitude & fully envelopes the brand you have created – I feel as though it comes in a few different steps. First and foremost, their first impression. What will they see on your website, how does your branding represent your business, which images do you have showcased to showcase your ideal style of shooting? All of these questions should be answered mentally when creating your client's first impression. It can literally come down to the colors you use in your branding.
For me, my branding is very modern, clean & girly. This interlaces with my clientele. I usually work alongside primarily female clients who are very fashion forward! I think allowing yourself to fix in on a certain style of client is key!
Do you have any projects coming up in 2013 that you are excited about?
I am beyond excited about what 2013 has in store for me thus far! I have some upcoming shoot outs, along with a big group mentor session later this Summer in Ohio! On top of that, I'm in the process of hopefully starting up two possible workshops this year! In addition, I've had so many requests for Online Mentoring that I'm going to try & make it happen by Summer! I also have tons of personal ideas/projects that have been stuck in my mind that I am finally getting to try out! Be on the look out for a GREAT year!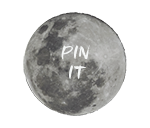 If you love Stephanie's work and want to follow her, check out her website, Facebook page, and follow her on Instagram