Summer Getaway for the Soul
By: Jamie Scott of Jamie Nicole Scott, photographer
Much of our summer break was spent indoors due to Midwest storms that seemed to roll through day after day and week after week.  Back to school snuck up on us all and I starting feeling a little guilty that my girls didn't get to soak in more Vitamin D.  We desperately needed some sand between our toes.
My husband and I impulsively arranged to getaway to Saugatuck, Michigan which is something we've never done before.  It's definitely something we need to do more.
Booking a room with such a short notice was nearly impossible but we found lovely bed & breakfast and made the most of two nights and three days in beautiful Saugatuck.
It was exactly what we needed to wrap up our summer break.
---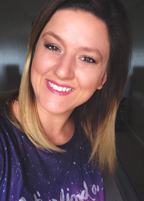 Jamie is a soulful natural light photographer based out of Lafayette, Indiana. When she's not taking care of her three little girls you can find her seeking inspiration from the sky or indulging in a nice strong espresso. She enjoys shooting environmental portraits of her children but her greatest joy comes from teaching them how to be humble under the stars.