Surprise Inspiration
By: Josh Junghans of Josh Junghans Images
It was a nice surprise when I got asked if I would like to be a monthly contributor for Beyond the Wanderlust and I was of course extremely honored, but I have to admit my first thought was "Cool! OK but now what do I write about?" I loved the perfectly tuned artist response of "Just write about what inspires you." Now I'm thinking, "Great. Well I could certainly go a million directions with that one!" But after chewing on that a minute, I realized that this answer was actually perfect because I fully live the working photographer lifestyle nowadays and because of that, I am constantly inspired by other artist's work, the way that doorway draws perfect lines of shadow, and on and on.
As I thought about this for a bit I realized that a lot of what inspires me on a daily basis is shooting for fun. Shooting for me, for my own growth and knowledge. For the sake of pushing myself to try new things, add to my bag of tricks and because it's fun! To take it a step further, I reminisced on what it was like when you first started playing with a camera, that almost indescribable feeling you got when the light bulb clicked on and this puzzle called photography started coming together. It still happens for me constantly as I collect new pieces to that puzzle and I know I will never know it all, which is one of the many reasons why I love it so much. These jumbled thoughts finally led me to a good one. Yeah I know, right!? We're finally getting there!
One of the many things that I have been inspired by lately is witnessing the passion for photography building in our son Tyson. He is 11, so of course his ideas of what he wants to be when he grows up have been all over the map already, but a few months ago a commercial for a camera company came on and he said "I know what I want to be when I grow up. I'm going to move to Florida and be a photographer." Cue the proud misty eyes on dear old dad and immediate thoughts of just don't push him too hard or he'll quickly be over it. I played it pretty cool I think even though the excitement inside me was going crazy. Within a few minutes I had the trusty backup body loaded up with a fresh card and, one of my favorites, a 50L lens. "Here you go! You can get started now," I said with an encouraging grin.
I set the ISO to auto for him and we had a quick lesson in aperture, shutter speed, back button focus and I turned him loose with instructions to just have fun. I figured, let's keep it a little more simple and let him get a feel for 2 out of the 3 parts of the triangle for now. That was it. He spent some time that night shooting our cat and I could see that spark in his eye as he saw images he was creating pop up on the screen. I was excited to see him pick up the camera on his own the next day and get belly down with some Christmas candy on the kitchen floor for a little product photography session. "I guess some of me has worn off on him after all," I thought.
Fast forward  a couple months and with a few shoots around the house under his belt, a unique opportunity came up where I thought it would be a perfect time to bring him along on one of my sessions so he could get a feeling for what I really do. I had volunteered to do a quick college senior shoot for a fellow aspiring photographer friend who was getting ready to graduate. Because this was a favor and I knew it would be a laid back deal, I asked Ty if he wanted to come give me a hand and shoot some behind the scenes pics for me. We were to meet on the campus of Kansas State University, which is a local spot I work at quite a bit, so I knew it would be a perfect mix of a photograph rich environment and safe location.
We got some fun shots around a beautiful art museum where we were meeting up as we waited for my friend to get there. But then once we got started, I got in the zone and didn't really pay attention to what Ty was doing other than checking to make sure he was still with us every few minutes. I remember it was really cool seeing college kids grinning as they walked by and checked out Ty in action. But the real proud moment for me came later that evening as I looked through his images. Now I know I may be a little biased but I think the kid has an eye! But what is most important to me is that he is into it. You can tell by watching him get angles as he's shooting and by looking at his shots. I couldn't be more proud and excited to see what he does with it as he grows up. I just might have a business partner and someone to pass the torch along too as I grow older which is pretty dang cool if you ask me. We'll see!
Here are a few fun shots by Ty from our session. Shot by an 11 year old with a Canon 6d and Sigma Art 24mm lens. Shot in Manual mode with Auto ISO and center point focus/recompose. And my favorite quote of the day from Ty: "Well, I overshot that.". 🙂
I have read quite a few times in various photographer forums that sometimes folks struggle to find inspiration and feel lost in their photography journey. I guess I am blessed with an intense thirst for it, so I don't really struggle with this and right now I am seeing inspiration in every direction I look. But if you ever feel like you are in a photography rut, I challenge you to hand your camera to a kid (with a strap is a good idea) or even a friend, and just see what happens. You might just find what you are looking for in teaching others and seeing that creative flame ignite for the first time in someone else.
Here's a couple of my shots from the first of hopefully many sessions with my son in the years to come!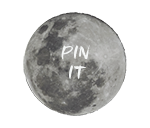 Josh Junghans is a full time traveling wedding and portrait photographer based in the Flint Hills of KS. Capturing wedding day stories is his favorite but he also loves to shoot landscape/night scape photography just for fun. Tyson Junghans is starting middle school this fall and enjoys playing Minecraft, trampolines, and photography. 🙂 Facebook | Website | Blog | Instagram | Twitter