The Art of Collaboration
By: Dannie Melissa Wit of Abeille Photography
col·lab·o·ra·tion
kəˌlabəˈrāSH(ə)n/
noun
1. the action of working with someone to produce or create something. (BEAUTIFUL.)
A few months ago I was feeling really drained. Life was busy and I was overwhelmed with my "daytime" job of loving and caring for my littles. After they go to bed I would sit down and start my "night job" chipping away at a queue full of photos to edit, tackle what felt like stacks of administrative tasks…I was overwhelmed and uninspired.  Not that I don't absolutely LOVE my client sessions, that is not it at all but it was that in a short time I felt isolated and uninspired to shoot my personal work.  Maybe it was part Postpartum, maybe not..but in short, I felt creatively drained.
Late one night, probably -well after midnight, when I do most of my quiet thinking, I felt inspired to seek out some other creatives. I wanted to create something beautiful purely for the love of shooting. I sat on it and then decided to just inquire. I contacted a local make-up artist and florist and together we set a date, recruited a couple models and made some amazing art. I was hooked. Inspired.
Creativity Ignites Creativity
I was reminded of the reasons I loved capturing people, families and moments. Following that shoot, an inspiring photographer friend wrote a blog post about her inspiration to help connect artists with other artists.  Artist4Artists. It spoke to my heart. This quenched my thirst for artistic community. A group of interested artists met. From there the creative sparks flew.
Be your authentic self. Be vulnerable. Get out of your comfort zone. – Tweet this
Surround yourself with creatives that INSPIRE you. Other photographers. Stylists. Hair and make-up artists. Designers. We need to be in community.
"Alone we can do so little; together we can do so much" ― Helen Keller
I only began this crazy, amazing journey about 2 years ago. When I first started I was scared. I wasn't scared of my clients – well, maybe just a little..It's a lot of pressure preserving intimate, once-in-a-lifetime-moments! Although, I was REALLY scared of other photographers. Deep down, I feared what they would say about my work…was it good enough? Would they tell me my work is lame? Tear me down publicly? On and on….until one day I read an article that changed everything for me.
Community over Competition – Ben Sasso
I realized I was a "Lonely, discouraged, and negative little island." And, I needed to get outta there.  I needed to get out of my scared -little comfort zone- and seek out photographers and creatives that inspired me. Turns out, I was surrounded by them. Turns out, most artists aren't that scary. They just want to be loved on and excepted. Don't we all?!? I am so so thankful for the community that I am a part of. I've been absolutely blessed by having brothers and sisters who genuinely care about one another. We build each other up. Challenge and Support each other. Cheer one another on. Inspire each other. I truly wouldn't be the growing artist I am if it weren't for "my people."
Iron sharpens iron. Creativity ignites creativity. I'll take the warmth of Community over cold competition any day.
"You are not my enemy. You are my fellow artist and I'm on your team. I want to see you win. I want to see you create gorgeous things. You might think that there are only so many jobs to go around but I assure you, there are plenty. Every artist out there has their own style and every potential client has their own taste. There is always a match for you no matter how many other photographers there are in the industry. So here's a thought: let's quit seeing each other as threats to our businesses and start looking to each other for inspiration, education, and encouragement. We are all passionate artists; let's start treating each other like it." –Ben Sasso
Dannie Melissa Wit of Abeille Photography | Facebook | Website | Blog | Instagram | Twitter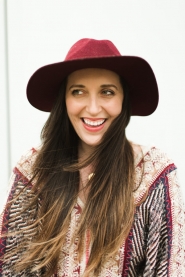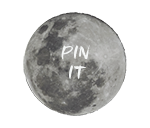 Dannie is a Seattle native who spent much of her adolescence enjoying the vast, natural beauty the Pacific Northwest has to offer. She's a natural light photographer, with a deep passion for documenting life through her photographs. In a few short months she will be celebrating 8 years of marriage with her husband and best friend. Her days (& arms!) are filled by loving and caring for her three rambunctious littles.
As a teenager, she always had a fascination with Ansel Adams. Her love affair -officially- began after her uncle gave her his old Minolta with a roll of film. Her inspiration comes from observing the everyday- the way a shadow falls across a group of little strawberry stained faces; the love between a couple that is newly engaged or been married for 50 years with the goal of holding those precious moments still for generations to come.
Portrait by Cassie Marino Photography