The Art of iPhoneography
By: Janielle Granstaff of Lens & Beauty
With technology seemingly advancing by the day, the need to keep up with it can sometimes feel overwhelming.  None of us stand alone when it comes to having the urge to upgrade to the newest camera model, the latest lens, the "best" the industry can offer.  "Gear envy" may very well be alive and real.
While I cannot stand here and say that it does not make a difference, I can also, with the same confidence, say that gear is not what makes you as a photographer or memory keeper.  It cannot dictate how you see your life, how you feel the moment you are living in, and how you choose to translate that into something tangible.  Gear is only a tool, an extension of our soul through our arms, our hand, our finger.  And the sooner we can accept its limitations, the sooner we will be true to ourselves when it comes to making photographs. Our ultimate goal as photographers is to make memories.  To preserve. Whether for ourselves or for others.  Don't limit yourself.  Go out and do it.  Just because you can.
All that being said about technology, it has ironically given us one of the best tools to allow us to just be ourselves and capture our memories, while letting go of perfection.  The freedom to experience, capture without much thought, and continue engaging is here! What a beautiful gift.  Enter my iPhone camera. All you need to remember are some of the basic principles. Then, you let go.
As in many forms of visual arts, light is key.  Light can make the most ordinary moments come to beautiful life and make them feel like we felt them initially, like magic.  I find this especially true with mobile photography.  Light can really add that extra something to an otherwise technically imperfect image.  Play with your position, and create fantastic flare. Tilt your phone up and down, and sideways to try to get those little rays of light extended all throughout your image. I find this easiest to do with the help of my Olloclip wide angle lens.
Have fun using light to your advantage and play with those exposures.  There are wonderful apps out there, my favorite being ProCamera, that allow you to select your focus and exposure separately, which can come in handy in various occasions.  Silhouettes are always a beautiful way to sprinkle a little bit of magic into those perfectly imperfect visual memories.
Find those light pockets and frame your subject in light and shadows, making it all about the moment.
One of my favorite things to do with light is to use it a little more dramatically.  Rim light, for example, is an excellent way to give your images a little bit of impact and mystery.  I like to use it to highlight some of my subject's favorite features. Half-told stories that live only in your heart and leave the viewer engaged asking for more are some of my favorite stories to tell.
Perspective and composition are two other important factors in making otherwise technically imperfect images visually interesting.  Don't forget to change positions. Look up, look down. Get on the ground. Always be on the lookout and don't forget to keep training your eye to "see" even when you're not holding your expensive DSLR.
Lines, framing, creative crops and negative space are only some examples of  how to use composition effectively to capture your daily life beautifully without over thinking and with only one quick click!
Always keep your eyes open for the extraordinary in the ordinary, such as you can find in reflections.
Now, out of everything I can do with my iPhone, my favorite thing hands-down is to shoot underwater.  My dream of having underwater gear is just not feasible yet, so I have reached for both the Lifeproof and Watershot Pro cases to aid me in my search for underwater (and too close to water) fun and memory preservation. I love to capture water from many different perspectives.  From down below, to just above water, to the world of the in between.
Get your phone just between that line of our human reality and the unknown.
Submerge yourself and shoot just as you're coming up for some added magical effects.
Mix light and water and you'll have a memory you'll treasure forever…
I think, though, that one of the most interesting things I have learned through shooting with my iPhone has been to let go of perfection.  It has helped me through many a rut, helping me to come out of the habit of overthinking all the technicalities and just focusing on "what I see," "how I see it," and most importantly "how do I want to say it." Some of my favorite iPhone shots are those that were really just accidents.  Accidents that show me that more often than not, emotion or moment wins over perfection.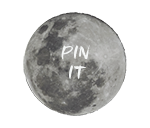 Embrace the fun of "imperfection" and have fun playing with double exposures.  The app Duomatic is my favorite one for this.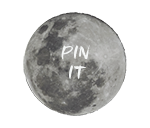 Finally, you always have your phone with you, right? Don't forget about all the beauty that surrounds you.  Keep your eyes open to it.  Capture proof of it.  I'm sure it's good for one's soul.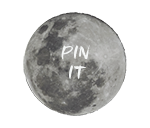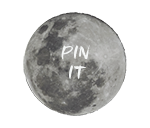 Janielle Granstaff of Lens & Beauty
Janielle is a natural light hobbyist photographer enamored with capturing the fleeting moments of childhood. By using light and details she strives to find beauty in the everyday. Through her photography she wishes to express her feelings as a mother, how she views childhood, and most importantly the things she notices in boyhood that make it special to her.  Her belief that the present time should be acknowledged pushes her to use photography as a means to prove the existence and importance of those little moments that make up our daily lives.