The Cove
By: Léa Jones of Léa Jones Photographer

Grandad went to be with the Lord a few years ago and today is Grandad's birthday, so this might explain why I feel drawn to share about "The Cove" on Anglesey, North Wales.  The cove is where my kids would go with Grandad once a day, every day. It's just next to his house.  There is a rocky beach; a secret cave.  My kids still have the map that he drew for them 7 years ago to find the secret cave.
This cove is filled with joyful memories. This cove has saw my kids when they were just a few months old; this cove is still my kid's favorite place on earth.  They play in the secret cave; they catch crab, starfish and shrimp; they throw rocks in the water; they collect shells; they swim in it's freezing waters; they jump  from the rocks; they watch quiet sunsets and wild storms from this cove;  they have countless picnics.
Last summer I went down with my daughter and took a few photos.  Not many photos. I have learned that in the same way that we can drown or loose ourselves in too many words, I find that we can also loose our intention or our message in too many photos.
I brought one roll of 120mm.  I was raining as it often does in Wales. I just took a few photos of my girl doing her thing on the cove.
This is a short story, and I love short stories when I am tired.
xxx
Léa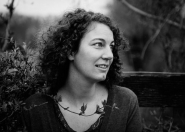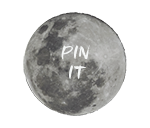 My name is Léa.  I am French. My British husband, Myself and our 3 kids moved to Massachusetts 3 years ago.  I love to travel and see new places.  I have really enjoyed seeing the USA through my French eyes and going back to Europe every summer has been so wonderful.  I love re-visiting places I have known for years and my camera has taught me to see beauty in the most simple and boring things.  An old house in the North of New-Hampshire. Little boats on the Welsh coast. Or simply vegetables on the markets of the South of France.  Find Lea on
Facebook
 |
Instagram
 |
Website
 |
Flickr