The Healing Powers of Photography
By: Karen Osdieck of Karen Osdieck Photography
It has been ten months since I lost my dad to cancer.  And over these past ten months my family and I had to experience all the horrible "firsts." The first Thanksgiving without his stories, the first Christmas without his sense of humor, the first Father's Day alone….
I never thought I would be in the position where I needed to figure out how to go on living without my dad.  I thought "this can't be happening… I'm too young to lose a parent… my dad is too young to be sick… my kids are too young to live without their Papa."  I'm sure these are all common thoughts for someone who has lost a loved one.
My dad has been a lifelong fisherman.  I will never forget the way his eyes would light up when he would talk about fishing.  Fishing was his favorite thing to do in the world and he passed that love to my mom, brother and me.
For his 60th birthday, the first birthday we would have to celebrate without him, we decided to keep with the tradition and travel the 11 hours to his favorite fishing destination… Lake Vermilion, Minnesota.  Lake Vermilion was named one of the top ten most scenic lakes in the United States.  He loved bringing his friends and family to Lake Vermilion and telling and re-telling all of his fishing stories no matter how many times we've heard them!
For this trip I wanted to do something special the only way I know how.  I wanted to document the trip and the beauty of Lake Vermilion through imagery.  My dad was the one who introduced me to photography and fueled my love for it.  The first time I shot in manual was on his Canon film slr.
During his fishing trips my dad would take hundreds of pictures of the lake and show me every single one.  I remember thinking how can he take so many pictures of water and sky… all these parts of the lake look the same!  Now that I had set out to capture the beauty I now see why he loved it so much!  I used the bond that we shared over photography to celebrate his birthday and life in his absolute favorite place!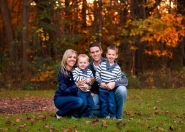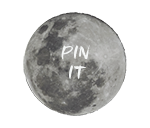 Karen Osdieck of Karen Osdieck Photography Facebook | Website