Most artists have a point in their life where they knew this was meant for them. Do you have that moment?
About a year into beginning my business I decided to take on a 365 day project documenting my own children and focusing on capturing their childhood to grow my Art. I remember at the end of that year I put together a video of the images, watching with tears streaming down my face, and knowing in my heart that I found how I am meant to give back to this world. Photography gives such purpose and meaning and truly allowed me to express myself in ways I never knew possible.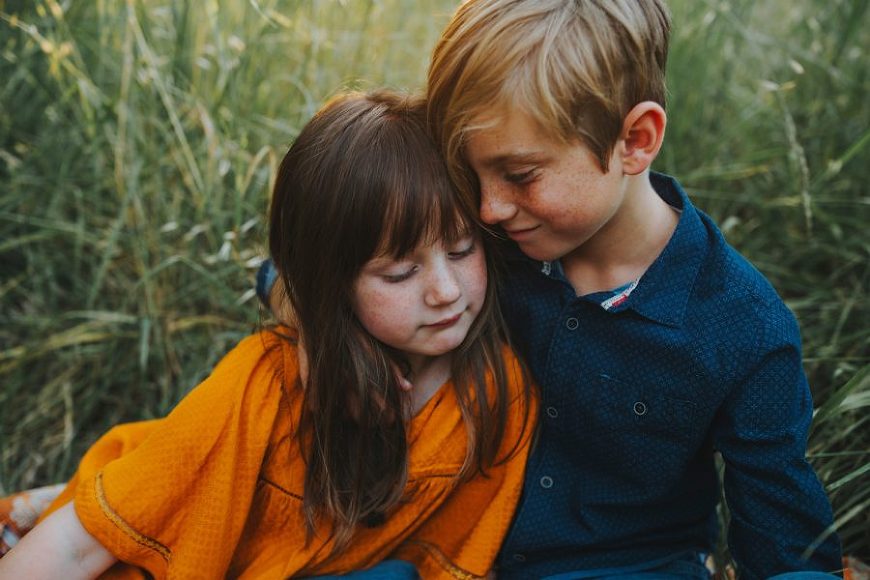 Documenting our children's lives is so important. What is your secret to not getting bored with your daily life?
In my family, nature is our religion so to speak and being outdoors and exploring always gives us peace and where we feel most content. So, getting outside and finding new places and traveling, seeing new things, helps me find a different perspective with my photography and capturing my children.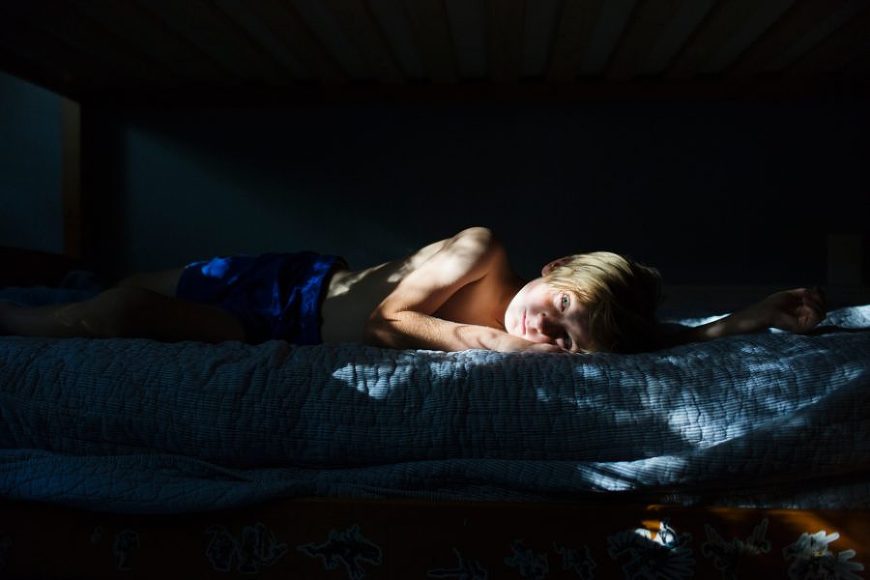 If there was only one moment you could photograph for the rest of your days, what would it be?
For sure family connection. I absolutely love photographing families and documenting moments that are so fleeting. My family is the thing I am most proud of in this lifetime and I love to offer others those mementos of such a special season of their lives.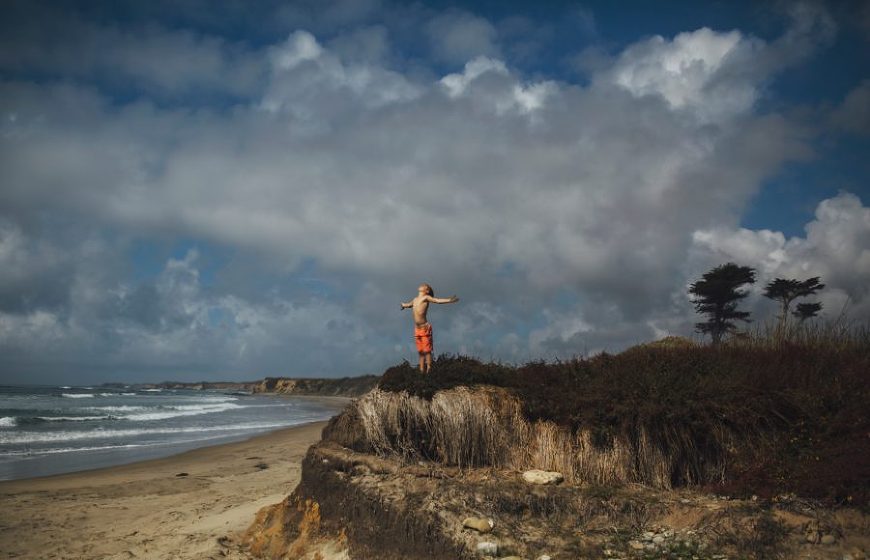 Personally I find more inspiration from things outside of photography. Where do you find inspiration most?
I find a lot of inspiration in music and books, I am constantly listening to music and podcasts and books on tape while I edit and work. Musical lyrics always totally move me. I also love the whimsy of children's storybooks so reading to and with my children has always been a source of inspiration for me.

We all go through periods of mental blocks. How do you push past times of not finding inspiration?
Honestly, for me, sometimes I need to take a break from client work and from social media to get re inspired and hope for a renewed spark. Right now, after a crazy busy blessed fall, I am taking a month off of client work and plan to photograph my own family more over this winter holiday. I need to focus on them and am excited for a change of pace. We are also having a winter getaway to the snow so I cannot wait to be inspired by a new backdrop…it will inevitably be magical and fun to create there!

Who in your life inspires your art the most?
Absolutely my children + my family….they are my biggest inspiration in this lifetime and I love creating these keepsakes for them. I hope someday when they look back they can feel how much they were/are loved and what beautiful adventures they had.

What inspires you more - light or movement?
Both…truly. I would say light and movement are the two things I am most drawn to with my photography.

Documentary and lifestyle photography are different to some. How would you define them?
Lifestyle photography to me means capturing organic, true moments; love, depth and meaning. Documentary photography is very behind the scenes in my opinion and I actually like to connect with my subjects, so lifestyle is my stronger suit.

Would you rather continue with your life or restart it?
Continue with my life, but learn from my mistakes and make decisions from my heart more.

Would you rather reverse one decision you make every day or be able to stop time for 10 seconds every day?
Reverse one decision I made every day. I can be impulsive at times, so this is a super power I sometimes wish I had.

Would you rather never be able to speak again or always have to say everything that is on your mind?
Never be able to speak again. I fear speaking everything that is on your mind would lead to unnecessary pain and suffering.

Would you rather have no internet or no cell phone?
No cell phone; in fact I wish at times I didn't have one. I am taking a cell phone break after the holidays for 10 days during our winter trip. I am looking so forward to it; I want to center myself and focus on being completely present!

Would you rather lose the ability to use GPS for the rest of your life or lose the ability to use a debit or credit card?
Lose the ability to use GPS. I remember in high school using maps everywhere we went and it was fun, such an adventure!

Would you rather have eyes that can film everything or ears that can record everything?
I am a visual person so I would for sure have eyes that film everything!

Would you rather have unlimited storage space on your iPhone or unlimited storage space in real-life?
Unlimited storage space in real life. Although I am grateful for modern technology I often feel it is a curse too. I want to soak in every moment and memory!

Would you rather walk the Great Wall of China or Amazon River?
I have always been so intrigued by Latin countries and went to college in Spain for a semester in college. So for sure, the Amazon River.

Would you rather win an Academy Award or an Olympic Gold Medal?
An Academy Award; I love the Arts!

Would you rather be fabulously famous and poor or unknown and rich?
Poor, unknown and rich – without a doubt; because then I could travel endlessly and show my children the world. A big dream of ours is to sell everything we own and travel the world! We bought an Airstream earlier this year and can't wait to use it more.