Sarah Driscoll, of Sarah Driscoll Photography Blog, is a lifestyle photographer out of Massachusetts. Sarah is so thrilled to be partnering with Beyond the Wanderlust this February to bring her workshop, Therapeutic Photography: Healing Your Soul Behind The Lens. Sarah's workshop is going to dig deep into the heart of why you started, what inspires you and where you want to take your art. Sarah's workshop will help you find your unique story and use your fears to create stand alone pieces, while capturing true emotions. Join Sarah in her Facebook group where we will be sharing our stories, discussing what makes your story unique, learning to shoot to fit your mood and editing with a film like vibe.  As an artists, if you are looking to reconnect with your art, Sarah's workshop, Therapeutic Photography, is for you. 
Part I:
My Story
Why Therapeutic Photography
Why You Should Tell Your Story
Finding Your Unique Story
Benefits of Therapeutic Photography
Extra:
Engaging With Children Genuinely
Capturing Your Child's Personality
Part II:
Remembering Why You Started
Where to Begin
Finding The Light
Finding Your Story
Inspiring Your Story
Part III:
Planning Your Shoot – clothing, props, location
Making Connections During Therapy
Going Beyond Everyday Lifestyle Photographs
Understanding Color
Color Harmony and Formulas
Using Color for Emotion
Making it Fun
Embracing The Un-Fun
Part IV:
Editing for Emotion
Shooting Wide Open
Using Aperture Creatively
Embracing The Grain
Losing The Need for Cohesion
Letting Go of Your Fears
Telling Your Story
Extras:
What's in My Bag
Starting a Blog or Website
Blogger, WordPress, Squarespace Comparison
Blogging for The Soul
Storytelling
Getting in The Frame
Materials Received:
100 page PDF workbook
Two color editing videos with Sarah in Lightroom
One B&W editing video with Sarah in Lightroom
Freebies:
BTS video with Sarah during shooting
Sarah's favorite clothing guide PLUS exclusive coupons
Four of Sarah's personal favorite color and B&W presets
Please allow up to 48 hours for delivery of materials after purchase.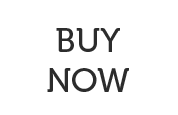 Sarah Driscoll, of Sarah Driscoll Photography, is a photographer and blogger located in Massachusetts. Sarah lives in a loud and happy home with her husband, four children, Bernedoodle, Georgia, and cat, Harold. When she is not busy changing diapers, Sarah works to find new ways to express the beauty and chaos of motherhood whether it be through photographs or words.
"Sarah is amazing! Her work is stunning and when I reached out to her about a possibility of a mentorship, she immediately responded and set up a time to start. Not only was it affordable, it was the most helpful thing I have done to help my photography so far, hands down. She was a wealth of information, held back nothing, and was (and is!) very available. She also assured me that this relationship would last indefinitely beyond our official mentoring time. Sarah is so kind, generous and supportive, which combined with the perfect amount of real, honest, constructive feedback, has already helped me so much with editing, shooting tips, working with/gaining clients and more. I can't say enough good things about my experience with her! I would highly recommend her mentoring services to anyone wanting to take their photography to the next level and will be forever grateful for her and what she has done for me. If you are looking for an incredible mentor, she is your lady."
There was an issue loading your exit LeadBox™. Please check plugin settings.