By: Karen Osdieck of Karen Osdieck Photography
The million dollar question…. what is your photography style? A week ago I posted a photo on Instagram and I asked others to comment on how they would describe their photography style.  Some people answered very quickly and some said they did not know. When I first became serious about photography I started out with a very different style than I have now.  I relied a lot on editing and adding effects in Photoshop.
We all have a style, yet we might not know how to describe it yet
What compels you to pick up your camera and capture that specific moment?  Do you enjoy capturing people, landscapes, still life?  I enjoy all three but my love of photography lies in capturing people, more specifically my children.

What appeals to you?  Do you enjoy a documentary style that resembles real life or do you enjoy more posed shots that are cleaner and free of background elements?  For me personally it was the real true moments of my boys I witnessed unfold around me.
Do you enjoy bright bold colors in your images or the timelessness of a black and white edit?  Color and black and white images each tell a story in a different way.
If you had to pick one image that would be printed on a billboard to best represent you, which one would it be?  Ask yourself what image or images are you the most proud of and why.
You can change and so can your style.  It most likely will evolve as you evolve and shoot what you love!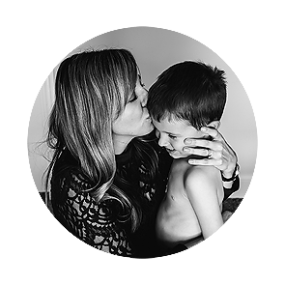 Karen Osdieck
Karen Osdieck Photography
Karen Osdieck is a natural light lifestyle and environmental portraiture photographer residing in the Chicagoland area with her college sweetheart husband and two little boys. Karen finds inspiration from real emotions, connections, and dramatic lighting, while capturing the little moments of childhood.