Using Personal Elements to tell a Story
By: Angee Manns of 2B Seen Photography
I use to work alongside Jan at a large agricultural corporation but after I took another position and she retired shortly thereafter, we had only kept in touch over Facebook. Facebook can be pretty amazing that way. Of course when she asked me to help commemorate her 50th wedding anniversary I was elated. I mean, what an accomplishment! It's almost a foreign concept to most young people that you could dedicate your life to someone else for such a long period of time. I know that at my age and being very recently married, I will most likely never celebrate a 50th anniversary. To document this for Jan and her husband, Bob, was a tremendous honor.
When she asked to book the session I began wracking my brain for interesting ideas, trying to find a way to make this session feel personal to them. I wanted to be able to give them something truly deserving of this lifelong commitment that they had made to each other. In working with Jan I knew about their "Rock House" down at The Lake of the Ozarks, where they spent many weekends. In fact, I specifically remember one birthday where Bob had bought her a new stove for the Rock House and she had been very excited. So, I offered to drive down and do their session there so that there would be a personal element present in the photos.
We started out in the kitchen around the table and used their wedding album as a photo prop to show how they had changed but their love had not. The pink peony came from a peony bush that was planted the year that they had gotten married. Jan explained that she was a June bride, right out of high school. She met Bob while moving into a new home with her family in Colorado. Back then it was commonplace for the neighborhood kids to come lend a hand. Later Jan was told by Bob's sister that he had come home that day and said "You ought to see the cute blonde gal that just moved in up on the corner!" They dated for the rest of her high school days and got married after she graduated in June of 1965. And as they say, the rest is history!
Shooting their session in and around their weekend getaway home not only allowed the clients to feel comfortable, but it offered an insight into their personalities and how they are spending their retirement. From knowing Jan personally, I could easily see her style in and around the Rock House. As a photographer, the goal is to show that story to others as well through the images. I can only hope that the photographs they were provided with afterwards can do the celebration of their marriage the justice and recognition that it deserves.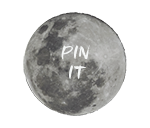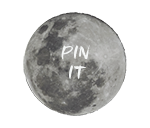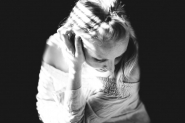 Angee, of 2B Seen Photography, is a full time career mom to a 10-year-old boy, a couple of furbabies, and a flock of chickens. Angee lives on a farm in Central Missouri with her new-to-be husband.  In her free time Angee is a photography enthusiast with a love for all forms of memory keeping.  Ange has been an avid scrapbooker for 18 years and every year she creates a slideshow set to music for the family to watch on Christmas.  It's who she is and what she has always done.  The camera is an extension of her. Facebook | Flickr