Spring is a season for change. Flowers are in full bloom. Birds are flying back to their homes. Mother Nature is coming to life. Like the changes of Spring, I have decided to bring change to the blog. Starting next week there will no longer be the same layout to both the Daily Fan Favorite and Weekly Favorites.
Daily Fan Favorite will still consist of amazing artists being voted on by their peers, with the change being instead of five artists getting the nom there will now be three. Everyday making the selection made for the Daily Fan Favorite is extremely hard for me to decide. Making this change will be incredibly hard but one that I think will push us to grow as artists.
As the Daily Fan Favorite nominations are lowered from five artists to three, there will be the addition of The Daily Story updates on the blog. This feature will consist of images highlighting artists that also had incredible images, telling a story worth being shared.
The last change will be the elimination of Weekly Favorites. Weekly Favorites have been a staple here at Beyond the Wanderlust and at many other photography blogs. As I continue to grow as an artists, and as a business owner, I look forward to change. I continue to push myself to bring the best possible content to Beyond the Wanderlust to inspire artists worldwide and moving beyond Weekly Favorites feels like the right decision.
I am excited about the future of Beyond the Wanderlust and what it holds. As always I thank you for continuing to share your passion with my community and growing with me. I truly can not thank you enough.
Here are this week's top three images, followed by runner-up artists. Congratulations!
Here are the weekly favorites for April 16th – April 22nd
To submit add one or two photos that are currently your favorite to the Facebook wall tagging your business. Favorites are picked once a week. When sharing or pinning please be sure to tag the photographer who captured the image.
First Place
Congratulations to Ashley Brooke on her 1st place image. Click To Tweet
Second Place
Congratulations to Photography by Heather Ball on her 2nd place image. Click To Tweet
Third Place
Congratulations to Haley Rosa Photography on her 3rd place image. Click To Tweet

Runner-Up Images
Congratulations to all of the runner up artists for their images in this week's weekly favorites! Click To Tweet
Christine Schmaltz Photography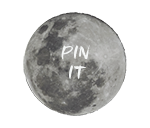 All weekly favorite artists receive a 20% off exclusive shop code. Email Jessica at beyondthewanderlust@gmail.com for your code. Good on anything in the shop!
Make Sure to grab your Featured button for your blog!!
Last week's Weekly Favorites HERE
Featured On Button:
xoxo