Great week everyone! Here are this week's top three images, followed by runner-up artists. Congratulations!
Here are the weekly favorites for March 5th – March 11th
To submit add one or two photos that are currently your favorite to the Facebook wall tagging your business. Favorites are picked once a week. When sharing or pinning please be sure to tag the photographer who captured the image.
First Place
Congratulations to Traci Van Horn Photography on her 1st place image Click To Tweet
Second Place
Congratulations to Nicole Harnois Photography on her 2nd place image Click To Tweet
Third Place
Congratulations to Hazel Moon Photography on her 3rd place image Click To Tweet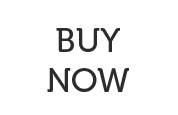 Congratulations to all of the runner up artists for their images in this week's weekly favorites! Click To Tweet
Runner-Up Images
Lauren Grayson Portrait Artist
Mel Karlberg Photography Workshops and Mentoring
Memories from the Hart Photography
All weekly favorite artists receive a 20% off exclusive shop code. Email Jessica at beyondthewanderlust@gmail.com for your code. Good on anything in the shop!
Make Sure to grab your Featured button for your blog!!
Last week's Weekly Favorites HERE
Featured On Button:
xoxo